The map is hardly the last word on the subject of bank fees. Ed Mierzwinski, who monitors consumer issues for U.S. PIRG, the federation of state public interest research groups, notes the study doesn't appear to look at whether banks offer free checking or not. He is also puzzled that Arkansas and Massachusetts, two very different states, both rank among the very best places for banking from a consumer point of view.
But the observation made by Arvest's Kincy, however tainted it may be by its association with Walmart, jibes with Mierzwinski's own research.
"Small banks tend to have lower fees than big banks," Mierzwinski says. He hastens to add, however, that one shouldn't look at this study or any other as definitive. Instead, one should look at several and draw one's own conclusions.
"I'm not moving to Arkansas because of this study," he says.
Infographic provided by GOBankingRates.com.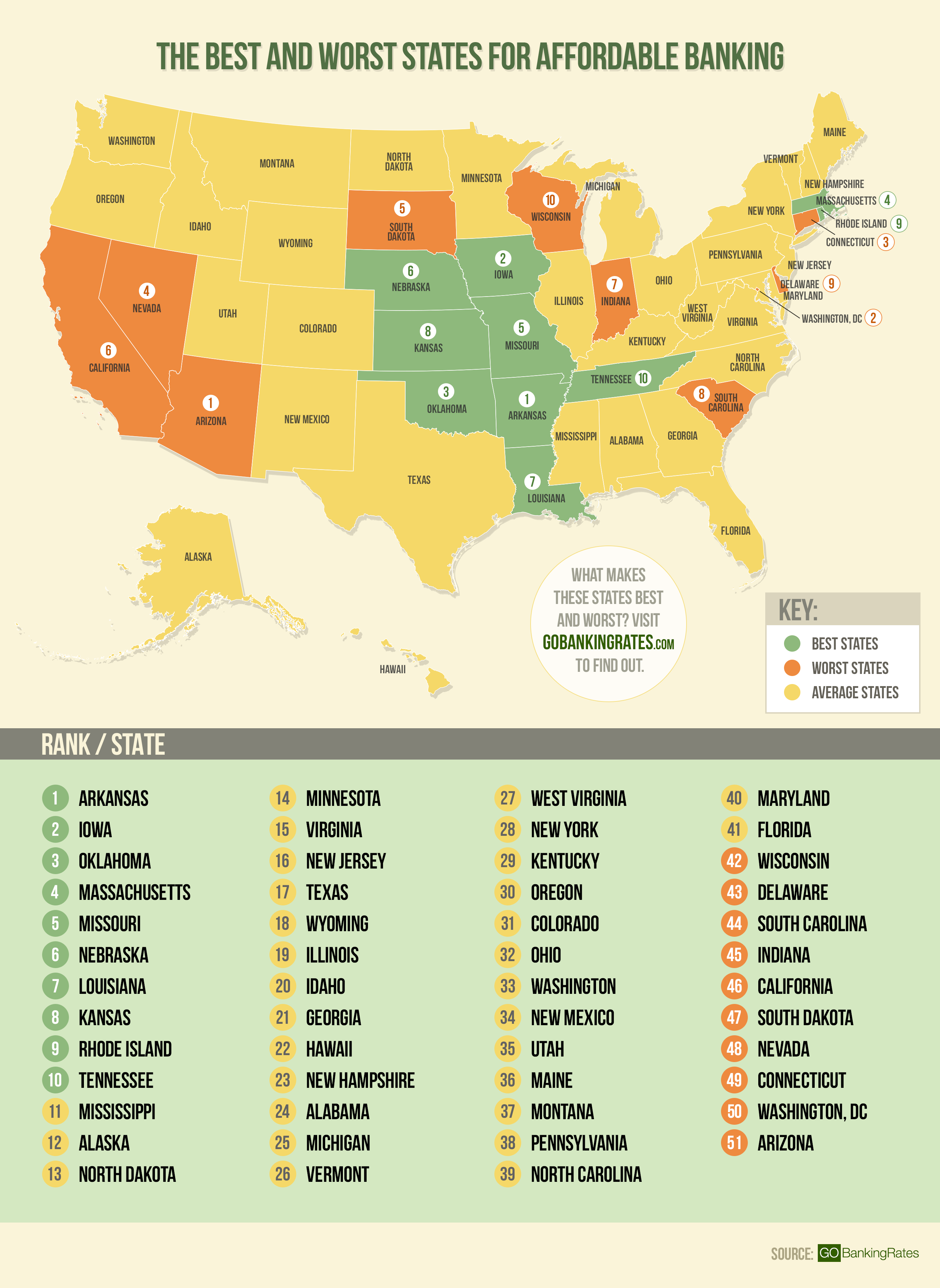 >>>Read More:
Bank of America Exec Preaches Gospel of 'Too Big to Fail' Banking
Wells Fargo Looks to Benefit From Fannie Freddie and the Fed