NEW YORK (TheStreet) -- For as long as anybody would listen to my incessant spewing, I've been banging the table for the practical and philosophical significance of the telecommunications, media and sports empire Rogers Communications (RCI) and BCE, Inc. (BCE) have built in Canada.
In 2012 at Seeking Alpha and then at TheStreet, I made the case for both names as investments. Within a year of those articles, RCI and BCE popped roughly 34% and 14%, respectively. As the investment thesis lost its luster, I shifted focus to the relevance of what RCI and BCE do north of the toll bridges as it pertains to U.S.-based telecommunications, media and even technology companies.
Most recently, I argued against a strategy of growth via M&A for Apple (AAPL) in part because it could put Apple on a dangerous trajectory. Hating Rogers and Bell because of their omnipresence has become part of Canadian culture. Apple doesn't want, nor does it need to go there.
I defined There like this:
Take Comcast (CMCSA), combine it with DIRECTV (DTV), Verizon (VZ), Madison Square Garden (MSG) and Clear Channel and you'll be close to expressing a U.S. version of the loathed Rogers-Bell combo.
But the proverbial American telecommunications company doesn't have to worry about going there. If you're AT&T (T) or Verizon, you know the score. Nobody likes you. You're a necessary evil -- like cable ... or Microsoft (MSFT). The only thing that makes you more palatable is that your name shows up on the top lefthand portion of my iPhone screen.
So you can look to Canadian hegemony for ideas and inspiration.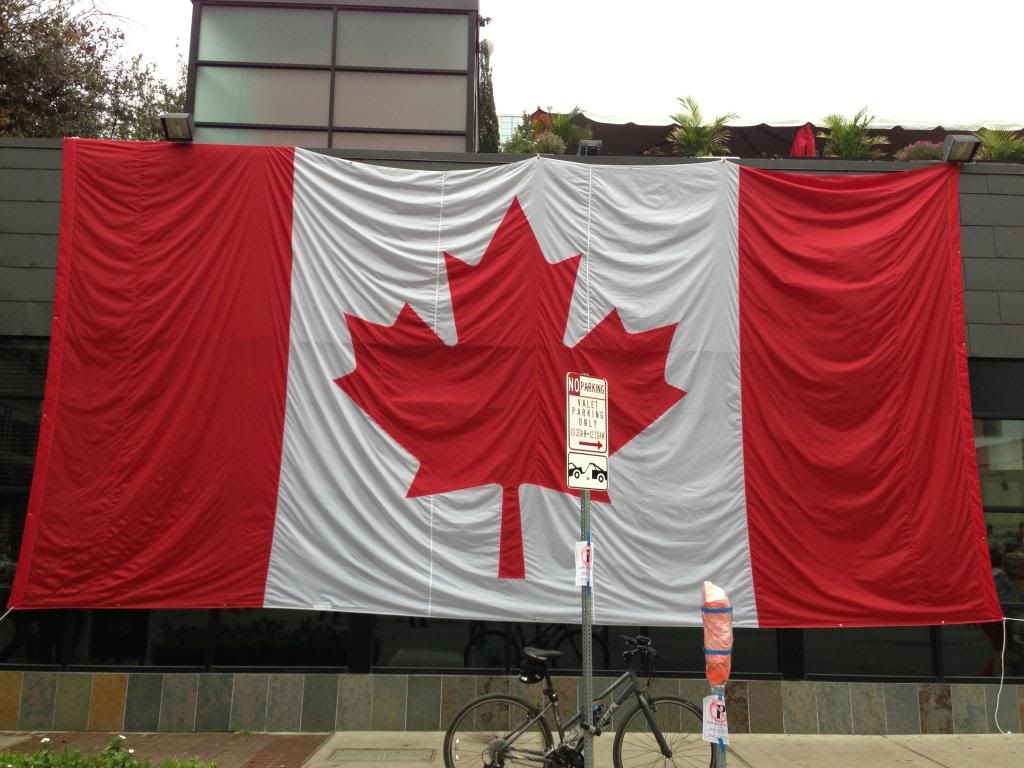 There's no doubt in my mind that American telco executives with wide-ranging media empire aspirations in their eyes look to Canada not only with envy, but with sights on how they can do something that even sort of, kind of resembles what Rogers and Bell have pulled off in Canada.
Granted, AT&T and Verizon fully realize they'll probably never be able to achieve the Rogers/Bell level of ubiquity because the regulatory environment in the States is so different from Canada. However they're going to push the envelope. And, as I vision it, the AT&T deal for DIRECTV invigorates that process.
As TheStreet's Chris Ciaccia explained Monday morning, this deal hinges on DIRECTV renewing its contract for the rights to NFL Sunday Ticket. Think about that. It's beyond freaking massive.
Really think about that. Come to your own conclusions. Then think about this ...
AT&T isn't done. It knows it has to evolve beyond being Apple's (that thing Reed Hastings said HBO is to Netflix (NFLX)). And if AT&T doesn't know it, Verizon does. And if AT&T and Verizon don't know it, Time Warner Cable (TWC) and Comcast know it.
These companies are -- or at least ought to be -- looking at any within-sector merger (cough, cough T-Mobile US (TMUS)) that makes sense. But, beyond that, they're looking at how they can be in your life as much as possible outside of your iPhone. As it stands, you simply cannot exist in Canada without running into Rogers and/or Bell. They own and pretty much control wireless, Internet, cable/satellite delivery, big media and major sports teams/venues across the country, particularly in Canada's biggest cities.
If I'm AT&T, I'm banging on Madison Square Garden's door. If they don't want to answer for one reason, excuse or another, I'm kicking down the door in the most hostile fashion.
--Written by Rocco Pendola in Santa Monica, Calif.
>>Read More:
WWE Dips as NBC Deal 'Not What We Wanted'
DISH Not Running Out of Dance Partners
AT&T Seeks to Redefine Its Entertainment Offerings With $67B DirecTV Deal