NEW YORK (TheStreet) -- While I've never had a problem with Amazon.com (AMZN) ripping off other people's ideas, it's starting to get a bit old. And there's more than a halfway chance the approach could produce diminishing returns if it hasn't started to already.
Granted Jeff Bezos can claim the wholesale redefinition and disruption of retail, expanding Sunday delivery via the USPS and forthcoming package drops by drone as his own, but he's lifted pretty much everything else.
Amazon Fresh -- that's a Webvan knockoff.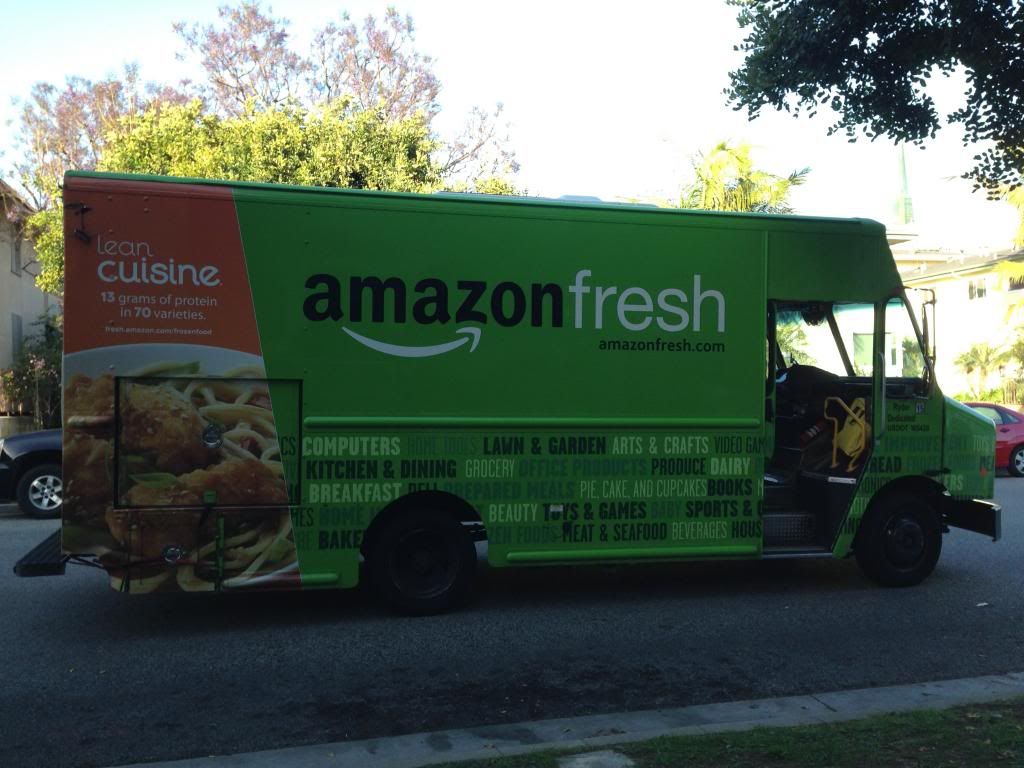 Paying people to quit -- that's an aqui-idea (my word, trademark pending) courtesy of Zappos.com.
Outside of the Kindle e-reader, Amazon's actual and rumored pieces of hardware have been little more than knockoffs. You can argue Kindle Fire came on the heels of the e-reader, but it was just a response to Apple's (AAPL) iPad. As much as I love Amazon's Fire TV, it's still an answer to Apple TV, the Roku player and similar devices. If Amazon does a smartphone, same deal.
It's not much different in consumer-centric software and services. Online video -- Amazon's taking on Netflix's (NFLX). And -- soon -- Amazon will take pretty much the free world's lead and do some sort of streaming music service.
The argument that these initiatives -- across hardware and software/services -- build Amazon's ecosystem, make Amazon Prime more attractive (in some instances) and ultimately drive e-commerce sales is a good one. I've made it so many times there's no need to provide a link. However, if you're a fan of Amazon -- as a consumer service, company and stock (I'm still long-term bullish) -- you've got to be longing for something more. Something that changes the game and, in turn, has an even bigger impact on Amazon's core revenue stream.
There's an opportunity for Amazon to do this with its forthcoming streaming music service. We know it's coming. Amazon has sent out an Apple-like take-it-or-leave-it contract to independent record labels. And, in light of the potential Apple-Beats Electronics deal, it might make sense for Amazon to expedite whatever plans it has. I just want the result to be more exciting than what we saw with, say, Fire TV, where a couple extra features begin and end the hype.
How can Amazon move the needle? Here's how ...