**UPDATE: Best Buy was even kind enough to send the purchased item to the buyer (who apparently/allegedly committed fraud by using my Best Buy credit card). Excellent job boys.

**UPDATE: Best Buy has apparently asked UPS to return the item to them. Good work!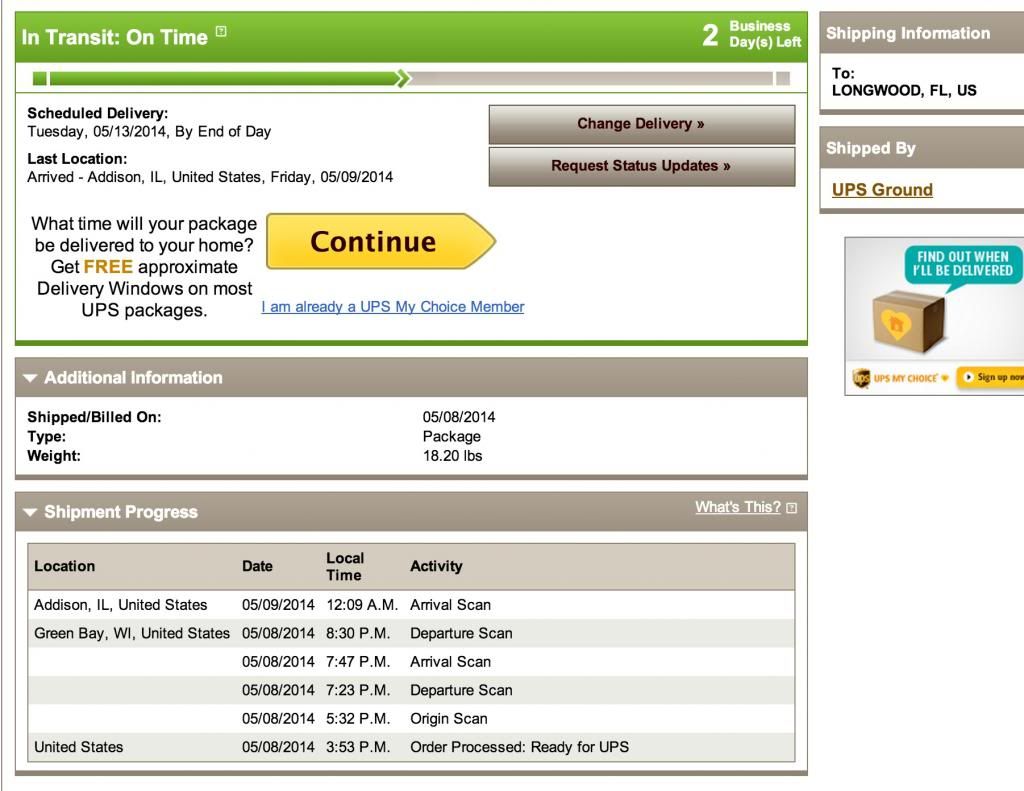 UPDATED (again!): I woke up Sunday morning to the following emails. The rep at Best Buy ("Wendi") told me I hadn't been charged, that somebody probably just used my email, that I should change my password and that there's really nothing they would do (even though a guy in New Jersey is receiving an item paid for with a woman's credit in California, somehow, inside my "My Best Buy" account). Does Best Buy care about security? Have they not learned from Target? Different situation I know, but in the same ballpark.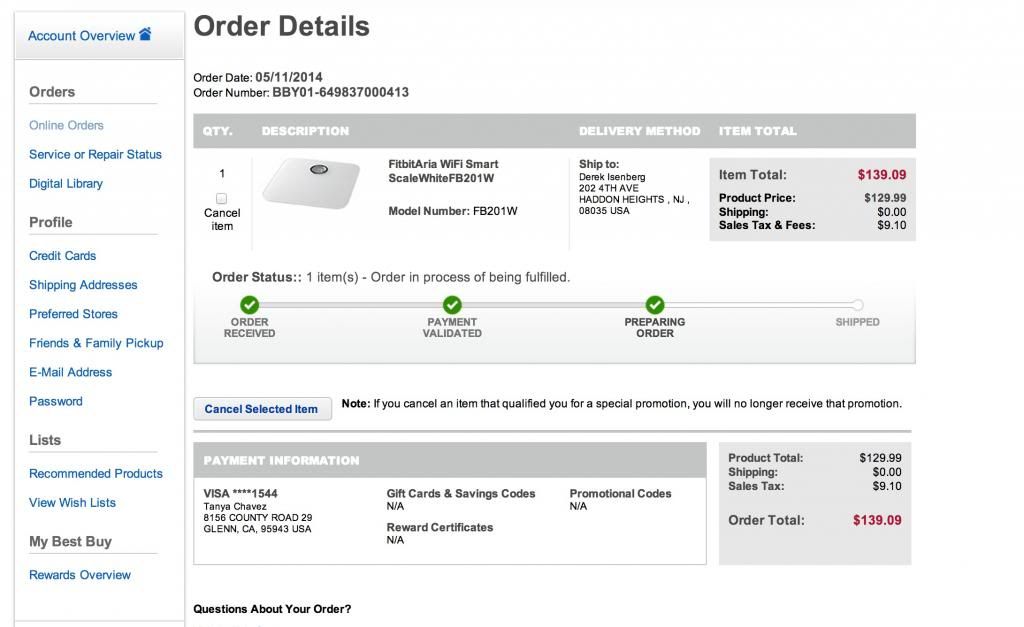 UPDATED again ... it's another day, another fraudulent purchase in my "My Best Buy" account ...
--Written by Rocco Pendola in Santa Monica, Calif.