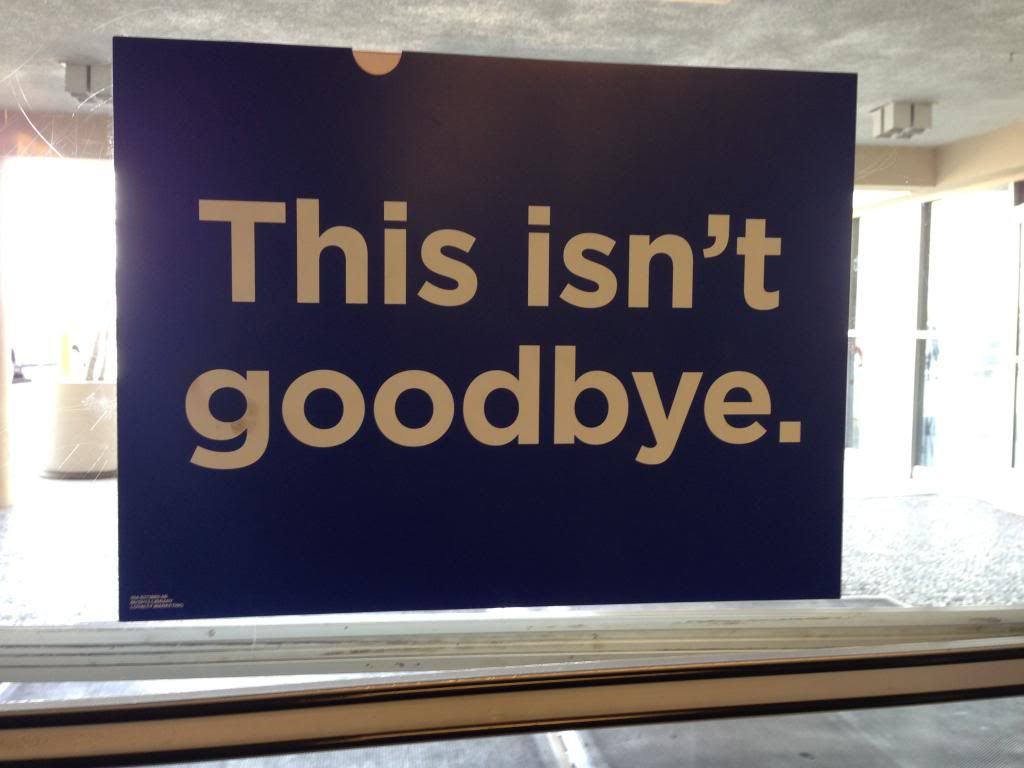 That's the sign you see as you leave this East LA Sears.
I guess it's there to reinforce the signage you see when you walk in the store: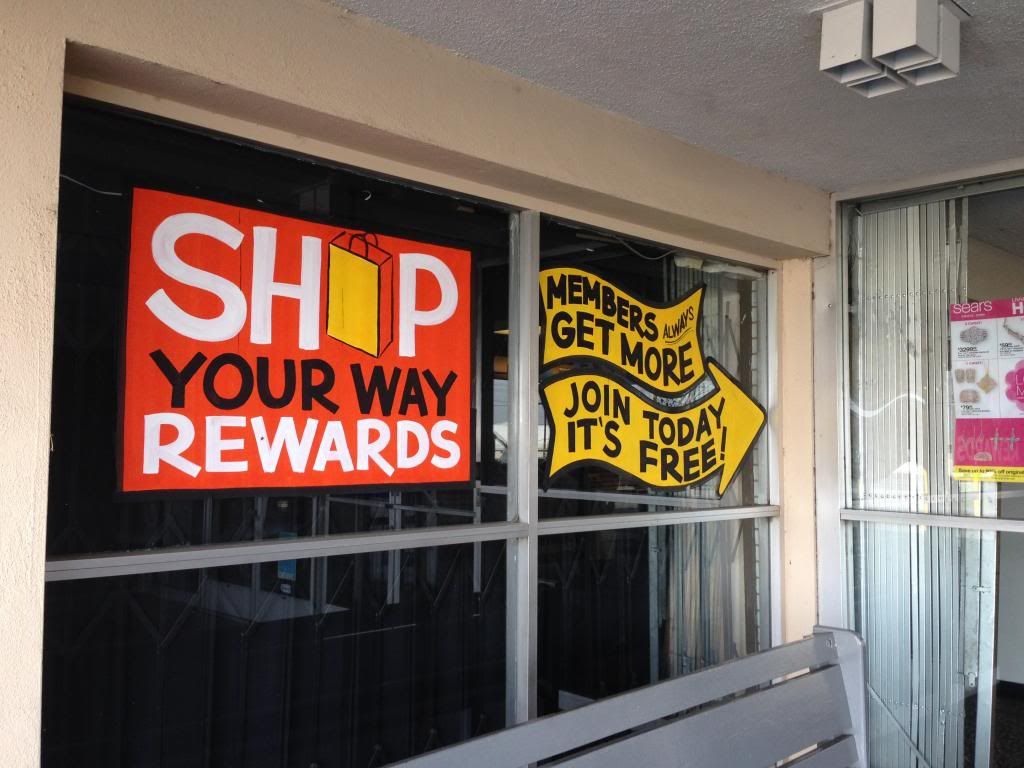 This isn't goodbye because, of course, you can always find Sears online. At the link, you get a not-so-subtle peek into the culture at Sears these days. We leave our real estate and leased operations to wither away as blight because we're focused on our feeble Amazon.com (AMZN) knockoff of a loyalty/rewards program.
Or maybe This isn't goodbye because you'll be back. But that can't be it. As the Yelp review and the images you'll see on Page Three make clear nobody with a choice in the matter would ever set foot in this Sears more than once. It's just not a pleasant experience. Some of the stuff I saw on the way out just drove home the stark distinction between what Sears was, what it is and, at least in some corners of the organization, what it thinks it is today.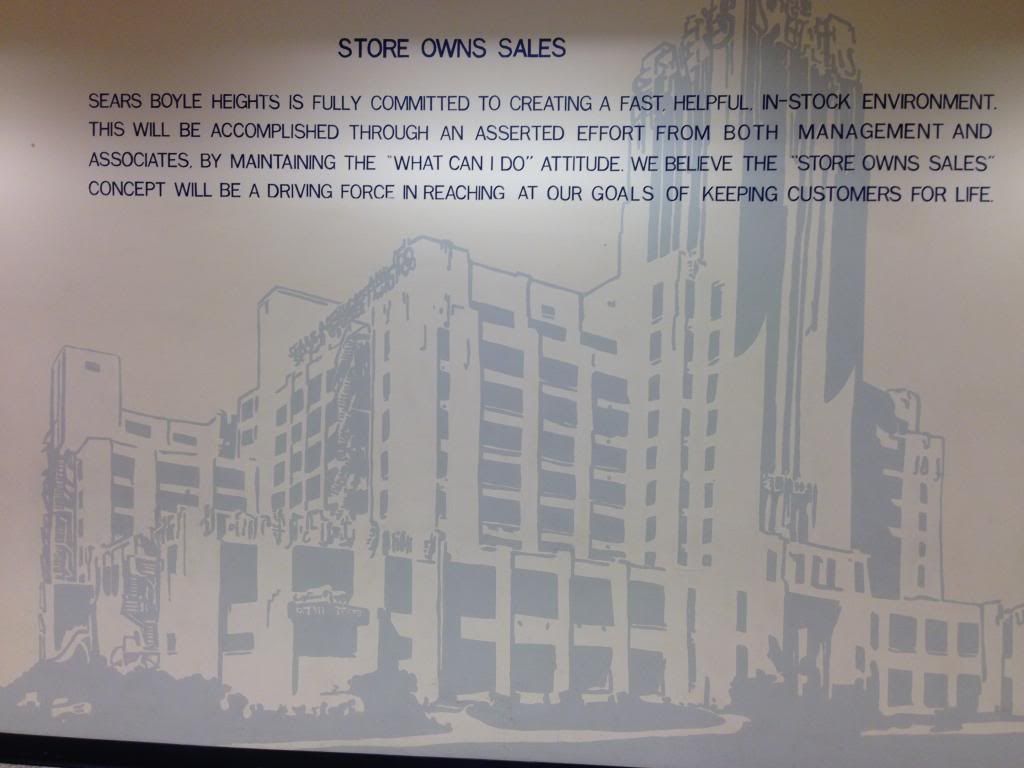 That's on the wall on the way to the restrooms, back offices and other assorted cogs of the Sears East LA machine.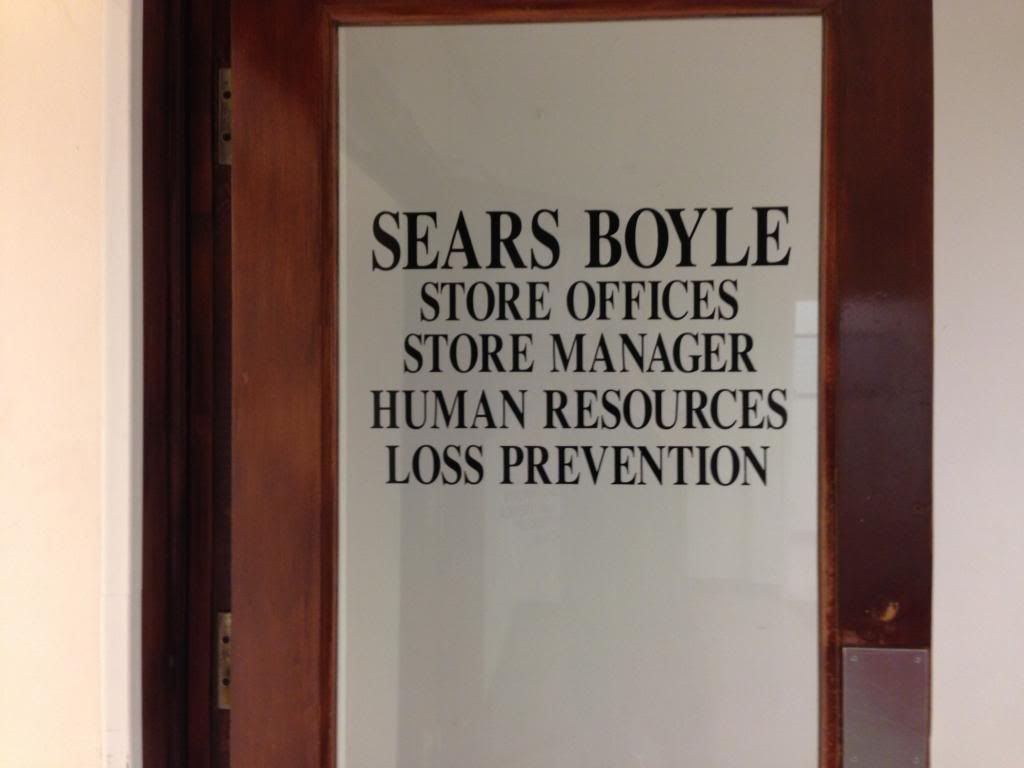 That's a classic door, straight out of a courthouse or old-time police station.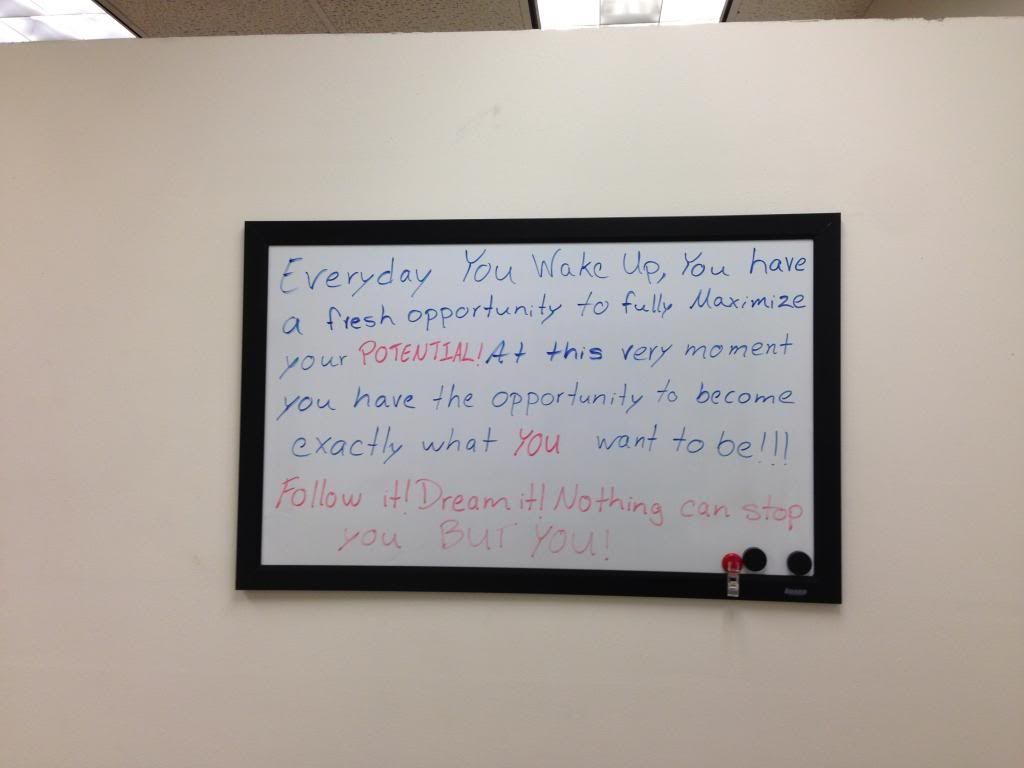 Solid message posted on the way into what I presume is a Sears back office (or maybe groups of motivational speakers or some such use this space; I dunno). But if that is the property of Sears, I can only respond with THIS.
OK. Now the fun begins on Page Three with even more unkempt displays at Sears. But hey, even as we find more and more examples, this, according to Sears' corporate communications isn't representative of the company's 2,000 stores.