A handful of readers questioned my data, noting that Kantar recently released statistics for the first quarter, noting a decline in domestic iOS marketshare and an increase in Android marketshare. (By the way, Kantar provides an excellent tool at its Website where you can filter and compare these numbers by country).

First, the numbers ...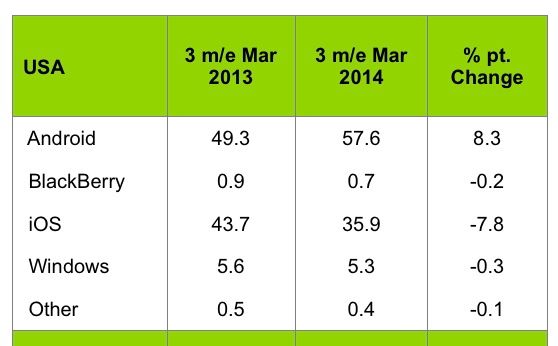 Is that cause for concern? With some context, absolutely not.

Apple has not released a new iPhone in how long? It's quite remarkable that Apple managed to sell nearly 44 million iPhones in the quarter considering the newness factor of the devices available has worn off. This just lends further support to what I discuss on Page Two of this article -- Apple hardware exerts an aspirational, utilitarian, magnetic and fiercely loyal pull on consumers like none other. Not Android and especially not the dead BlackBerry (BBRY) brand and Microsoft's (MSFT) already dead in the water Windows Mobile.

Apple expects -- and you should expect -- this kind of lull (if you can call sales of 44 million devices a "lull") in quarters such as the one just past. I would not be surprised to see Q2 come in relatively light as well with respect to marketshare data. If you're selling two main phones and a couple leftover models against companies that have saturated the market with run of the mill knock offs and filler, this is how things will roll. Even though it's about to win it, Apple doesn't play the marketshare game.

In fact, when iOS eventually tops Android in the U.S. (and elsewhere) it will not be because that was Tim Cook's primary goal. Cook will have set Apple on the same course Steve Jobs charted. Make the best possible products. Take your time doing it. Do it well. Do it right. Spare no detail. Cut no corner. Everything else will fall into place. And to say things will fall into place in 2014/15 is a massive understatement.

One chart tells the story of how Apple is set to obliterate Android with iPhone 6; Business Insider published it Friday morning: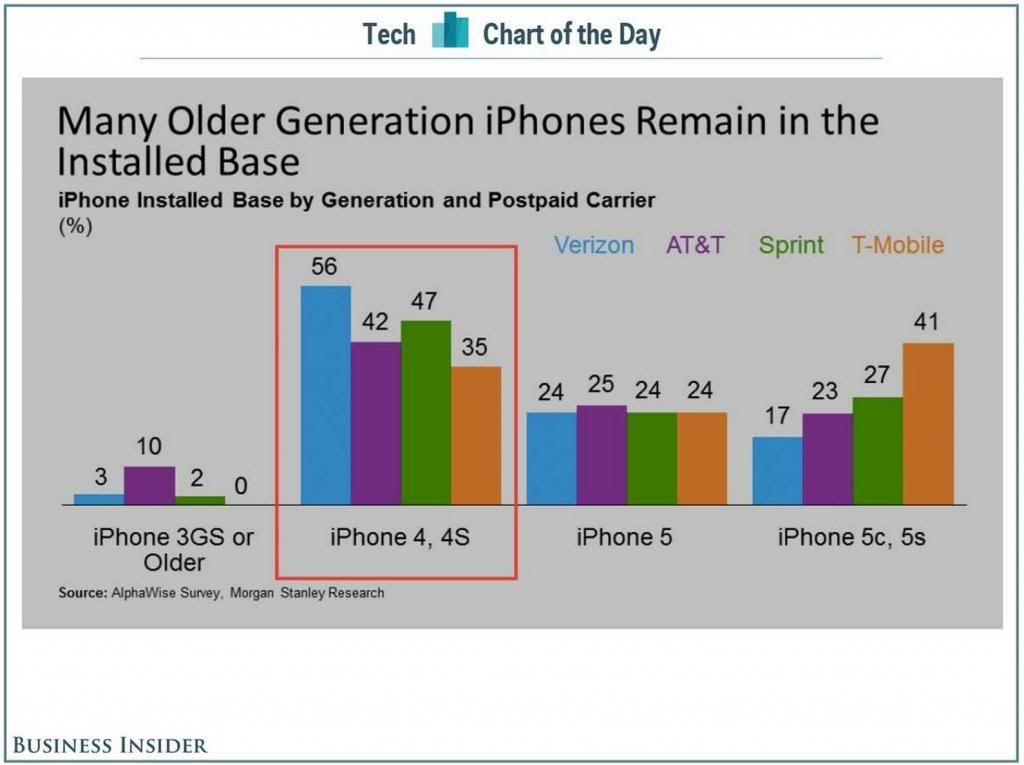 If you need an explanation of what that data should be telling you, ask me on Twitter. I'll be more than happy to answer.
--Written by Rocco Pendola in Santa Monica, Calif.