**UPDATED on Page Three to address more recent domestic smartphone marketshare data from a different reporting firm -- Kantar.
NEW YORK (TheStreet) -- If you hate Apple (AAPL), there's a halfway decent chance you subscribe to (or use the ad-supported free version of) the Apple products suck, it's all about the marketing rally cry.
That's fine and good, but I ask that you take a close look at some data: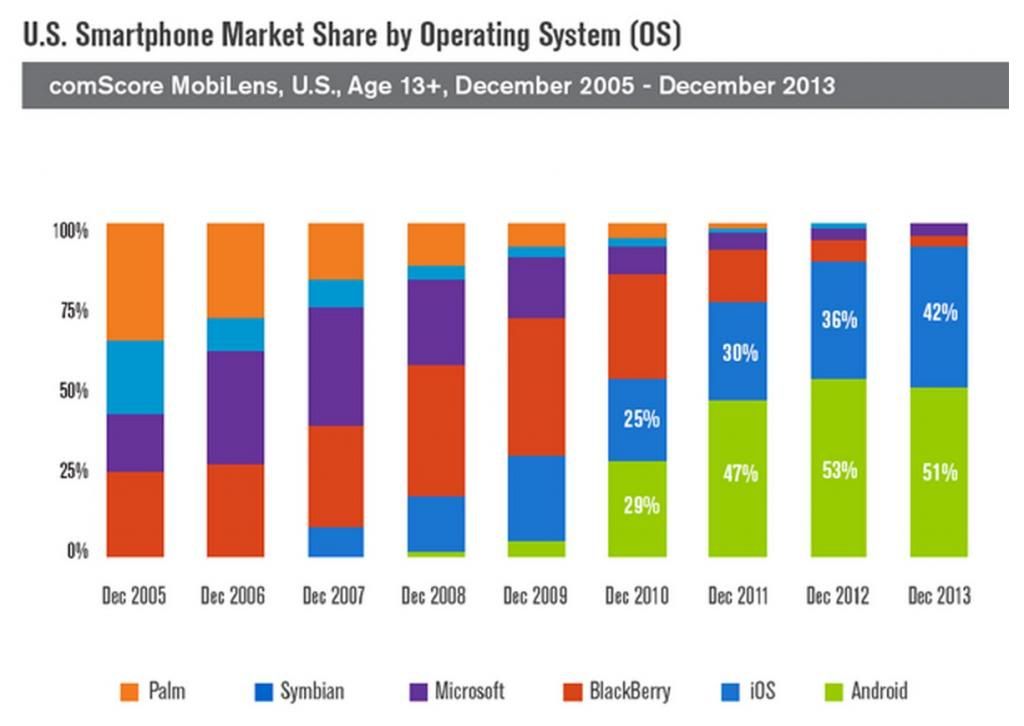 As I noted last month, Apple's iOS is coming for Google's (GOOG) Android operating system. If you despise Apple or are short the stock, this chart should concern you.
Without even introducing a phone with the feature that apparently keeps a considerable number of smartphone users away from Apple, iOS is gaining on Android. And this isn't a recent phenomenon. It's been building since 2012. What do you think will happen when Apple doesn't just give people what they reportedly want, but does it the right way?
It's further decline and an eventual, if not immediate drop to number two for Android.
Here's the thing --
There's no question Apple does an excellent job marketing its devices and making them appear cool and high-end (even if they're not exactly that), but if you think that's where Apple's success, dominance and emergence as the top smartphone OS in the United States begins, you're either being disingenuous or downright foolish.
Playing the marketshare game is about to catch up with Google and its most important hardware partner, Samsung.
When you're out in the wild, pay attention to the way people talk about their smartphones. And people do talk about their smartphones. Talking about your smartphone has become a fantastic icebreaker, replacing and/or supplementing small talk about the weather and if you know this person or that person.
If, however, you're fiddling with a Samsung or some such when you bump into somebody there's about zero conversation to have. Underwhelmingly, you just have a phone in your hand. It's a phone. A nondescript piece of hardware you make calls and check your Facebook (FB) on. That doesn't mean it doesn't work. That doesn't mean it's not good enough. That's doesn't mean it's complete crap. But it does mean that Android -- as a cultural organism -- stinks.
As the great Paul Harvey used to say ... Page Two ...

Apple -- due to its marketing; long-time, loyal and growing fan base; and quality design, workmanship and utility -- has managed to create the right kind of spectacle around iPhone. That's what begins to set it apart from Android. You get an Android phone because ...
You really don't care. You just need a phone.
You can't afford an iPhone (and/or perceive it as cost-prohibitive).
Or whatever else. But, all that aside, you don't get an Android because you absolutely love the product. There's very little passion around an Android smartphone purchase. That's -- obviously (just look at the lines) -- not the case with Apple.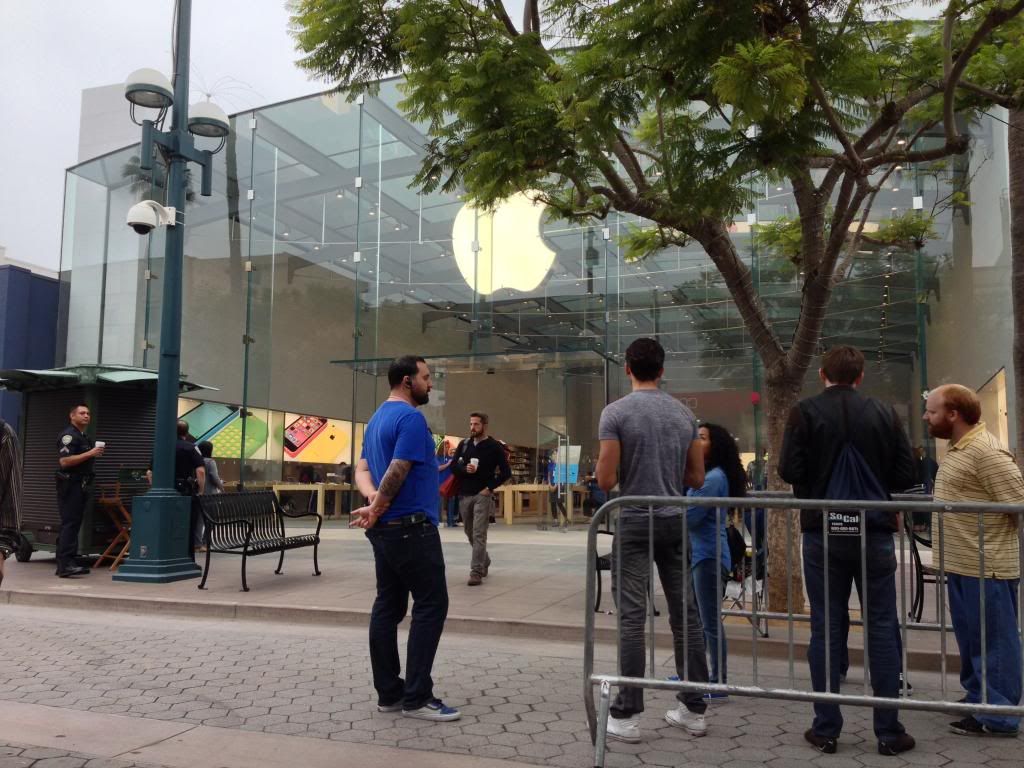 Apple-related passion begets passion and triggers powerful word of mouth. That word of mouth doesn't merely say iPhone is cool. It says iPhone provides an experience I can't quite explain. Maybe it's the design of the hardware. Maybe it's the construction of the user interface. Whatever it is, it's distinct, seamless and endlessly useful. And it makes me not only want to upgrade every two years (or more often if you're really loyal), but it makes me want to own other Apple products.
This process stops, starts, ebbs and flows in millions of little sub contexts. But it's about to start fresh on a significantly sized playing field when Apple introduces iPhone 6. This new phone will not only expose Android's weaknesses as a product that powers hardware, it will expose Android and Samsung's weaknesses as brands.
In the shell of a nut, there's no reason for a person buying his/her first smartphone or coming to the end of a two-year term with a non-Apple smartphone to not at least look at the new iPhone. If nothing else, a pull exists to tempt them. Android -- across hardware partners -- doesn't have that. It's impossible for them to have this allure with such a wide-ranging and unfocused low-budget buffet of options.
At Apple, the message is clear -- we worked our butts off on an iteration or two. Here's the result. We're sure you're going to love it. If you don't bite now, sooner or later you will (as a result of the phenomenon I describe in this article).
I'll happily field chirps from Android fans and Apple haters pursuant to this article. They'll claim I babble incoherently and cheerlead unabashedly. It's all good. I expect that from. Because they just do not get it.
Look at these lines -- they're from the iPhone 5s and 5c launch at the Santa Monica Apple Store. Relative to what we're going to see for iPhone 6 they're akin to the queue for a popular Manhattan falafel stand on a warm spring day.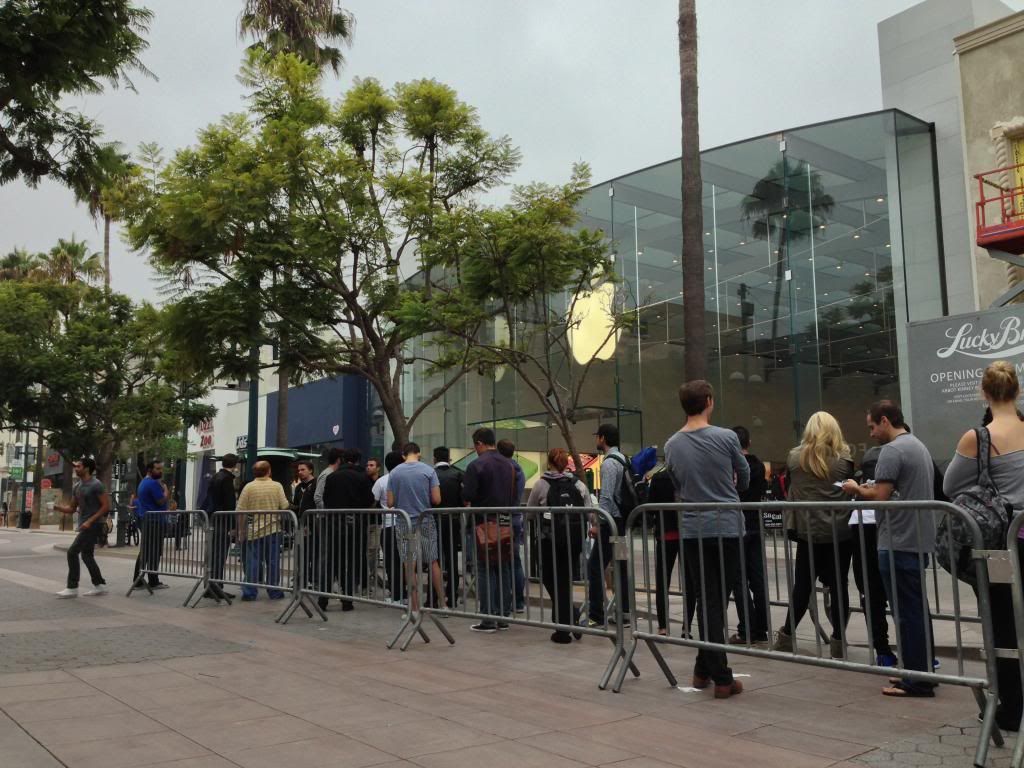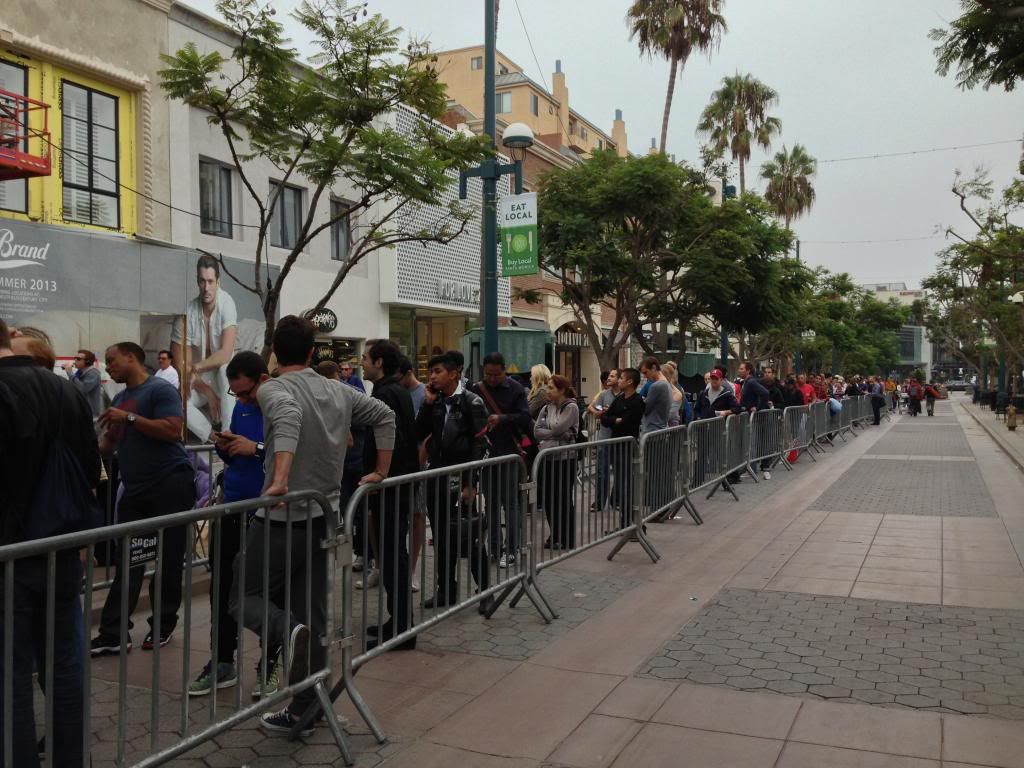 I address recent smartphone OS numbers from Kantar on Page Three ...


A handful of readers questioned my data, noting that Kantar recently released statistics for the first quarter, noting a decline in domestic iOS marketshare and an increase in Android marketshare. (By the way, Kantar provides an excellent tool at its Website where you can filter and compare these numbers by country).
First, the numbers ...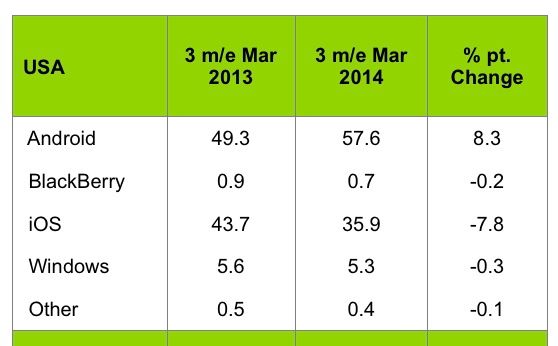 Is that cause for concern? With some context, absolutely not.
Apple has not released a new iPhone in how long? It's quite remarkable that Apple managed to sell nearly 44 million iPhones in the quarter considering the newness factor of the devices available has worn off. This just lends further support to what I discuss on Page Two of this article -- Apple hardware exerts an aspirational, utilitarian, magnetic and fiercely loyal pull on consumers like none other. Not Android and especially not the dead BlackBerry (BBRY) brand and Microsoft's (MSFT) already dead in the water Windows Mobile.
Apple expects -- and you should expect -- this kind of lull (if you can call sales of 44 million devices a "lull") in quarters such as the one just past. I would not be surprised to see Q2 come in relatively light as well with respect to marketshare data. If you're selling two main phones and a couple leftover models against companies that have saturated the market with run of the mill knock offs and filler, this is how things will roll. Even though it's about to win it, Apple doesn't play the marketshare game.
In fact, when iOS eventually tops Android in the U.S. (and elsewhere) it will not be because that was Tim Cook's primary goal. Cook will have set Apple on the same course Steve Jobs charted. Make the best possible products. Take your time doing it. Do it well. Do it right. Spare no detail. Cut no corner. Everything else will fall into place. And to say things will fall into place in 2014/15 is a massive understatement.
One chart tells the story of how Apple is set to obliterate Android with iPhone 6; Business Insider published it Friday morning: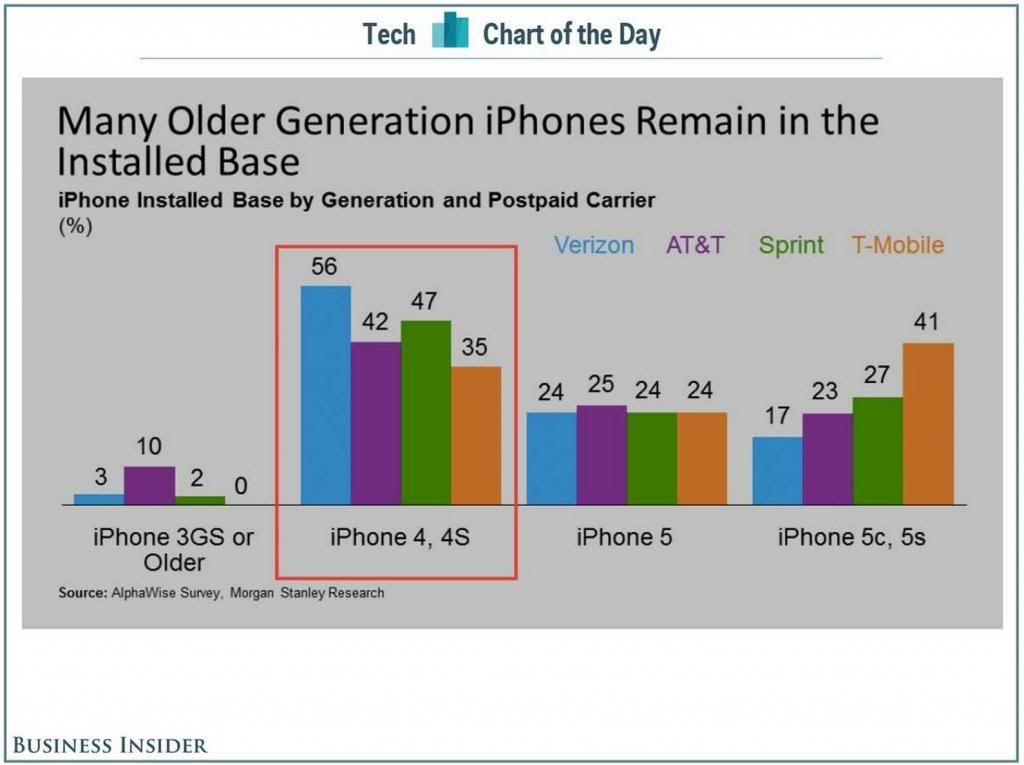 If you need an explanation of what that data should be telling you, ask me on Twitter. I'll be more than happy to answer.
--Written by Rocco Pendola in Santa Monica, Calif.