**UPDATED on Page Three to address more recent domestic smartphone marketshare data from a different reporting firm -- Kantar.

NEW YORK (TheStreet) -- If you hate Apple (AAPL), there's a halfway decent chance you subscribe to (or use the ad-supported free version of) the Apple products suck, it's all about the marketing rally cry.
That's fine and good, but I ask that you take a close look at some data: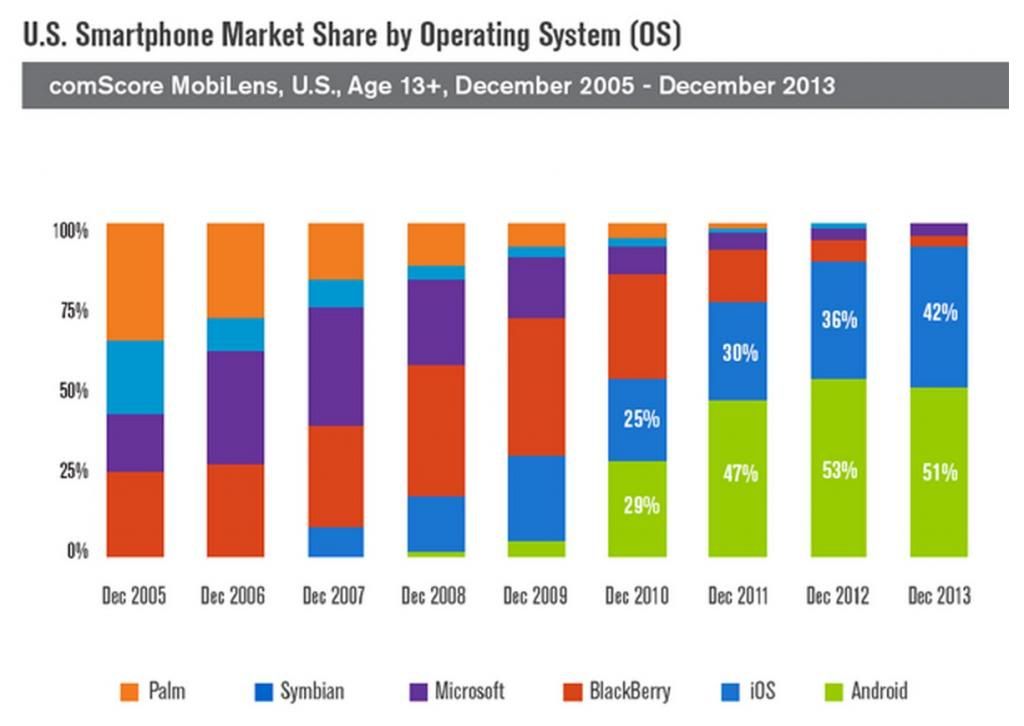 As I noted last month, Apple's iOS is coming for Google's (GOOG) Android operating system. If you despise Apple or are short the stock, this chart should concern you.
Without even introducing a phone with the feature that apparently keeps a considerable number of smartphone users away from Apple, iOS is gaining on Android. And this isn't a recent phenomenon. It's been building since 2012. What do you think will happen when Apple doesn't just give people what they reportedly want, but does it the right way?
It's further decline and an eventual, if not immediate drop to number two for Android.
Here's the thing --
There's no question Apple does an excellent job marketing its devices and making them appear cool and high-end (even if they're not exactly that), but if you think that's where Apple's success, dominance and emergence as the top smartphone OS in the United States begins, you're either being disingenuous or downright foolish.
Playing the marketshare game is about to catch up with Google and its most important hardware partner, Samsung.
When you're out in the wild, pay attention to the way people talk about their smartphones. And people do talk about their smartphones. Talking about your smartphone has become a fantastic icebreaker, replacing and/or supplementing small talk about the weather and if you know this person or that person.
If, however, you're fiddling with a Samsung or some such when you bump into somebody there's about zero conversation to have. Underwhelmingly, you just have a phone in your hand. It's a phone. A nondescript piece of hardware you make calls and check your Facebook (FB) on. That doesn't mean it doesn't work. That doesn't mean it's not good enough. That's doesn't mean it's complete crap. But it does mean that Android -- as a cultural organism -- stinks.

As the great Paul Harvey used to say ... Page Two ...