I'm not trying to start a social movement among legions of diehard Taylor Swift fans. (Though if anybody could start one it'd be them. And I don't mind if they do).
I just believe, from a business perspective, it's an absolute no-brainer for Yahoo! to take ownership of a live concert streaming space nobody, outside of a handful of startups and random musical acts, seriously dabbles in.
Consider the following logic that hypothetically lays out one of the many ways a Marissa Mayer-led live concert streaming strategy could take shape.
If I'm Mayer I'm doing two things right now:
Buying up and/or partnering with live concert streaming startups such as iRocke and even smaller outfits like Concert Window (the way she she did Evntlive).
Going after a big name act (or two) as a proving ground for the popular and economic viability of the space.
Taylor Swift comes in on point two.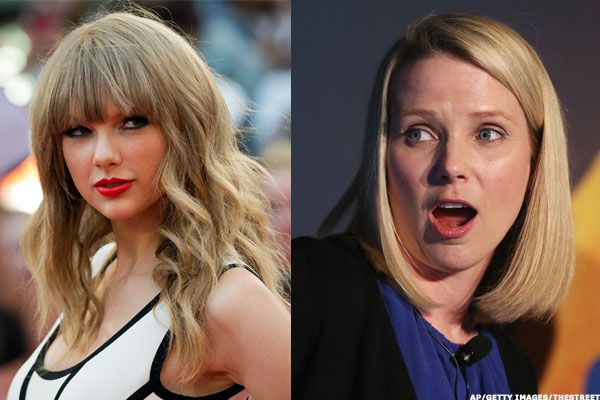 I use her as an example because there's no better example to use. The passion Swift's fans have for her parallels the passion Bruce Springsteen's fans have for Bruce and (recent Rock and Roll Hall of Fame inductees) The E Street Band. It's this passion that debunks the inane notion that live video streaming of concerts might dampen enthusiasm for the in-person live performance. Some folks -- in the music industry of all places -- are actually against live concert streaming because they think it will detract from ... exactly what I don't know.
Have any members of the music industrial complex ever been, how you say, diehard fans? Have they gone through the emotional processes that take place pre-show, in-show and post-show with respect to the Swift, Springsteen or (insert your favorite here) experience? I don't think they have or live concert streaming would be a widespread thing that's happening right now.
The Music Industry Doesn't Serve the Emotional Needs That Result From Extreme Fandom
There's a Springsteen fan message board I used to visit frequently. Prior to each show, a member starts a "Setlistvision thread." Then during the show people who are not at that night's show are in touch, via smartphone, with fellow fans in attendance. Throughout the night, the "caller" feeds the setlist to the poster song-by-song. For the entire three to four hours of the Springsteen experience, these people are eagerly waiting for words on a screen -- not even audio or video. The community feel of it all -- which could be easily tied into a streaming media platform -- helps keep them engaged. However, even if you took that away, I'm pretty confident they would keep coming back absent any other reliable and consistent setlist source.