Good work (as usual) by BGR spotting a leaked image of what appears to be the way iOS 8 will look on a larger-screen iPhone 6. While not to scale it shows 5 by 7 icon setup as opposed to the present 4 X 6.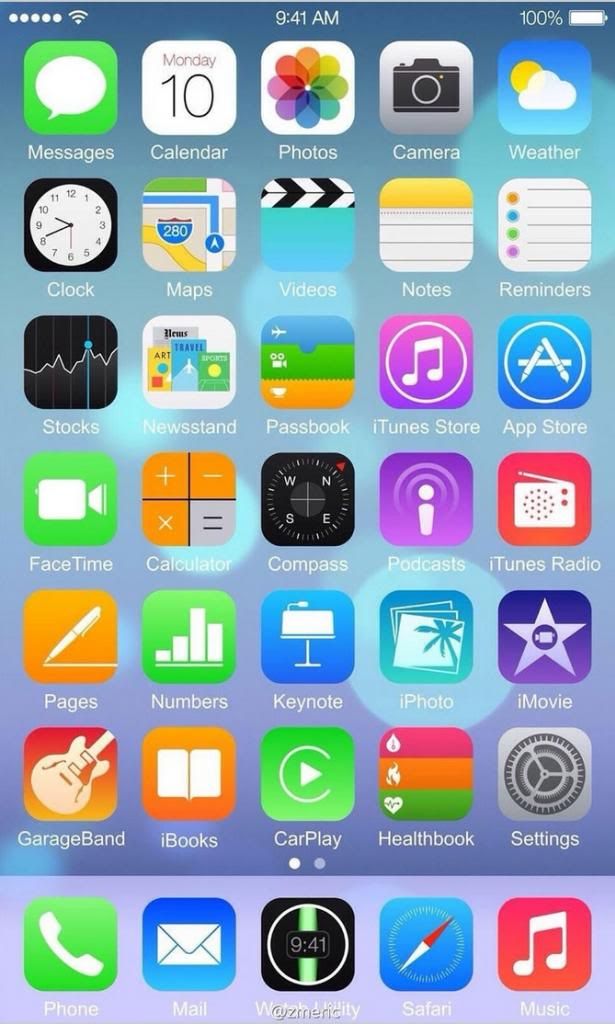 As an aside, here are a few nicely-done (and wholly speculative) renderings, via iTechNow, of what a slimmer, larger screen Apple iPhone 6 could look like ... not too shabby.
Meantime ... these side-by-side Reddit submissions highlight the divisiveness of the Apple-Android war, at least among fanboys.


Follow @rocco_thestreet
--Written by Rocco Pendola in Santa Monica, Calif.