NEW YORK (TheStreet) -- Twitter's (TWTR) screwed.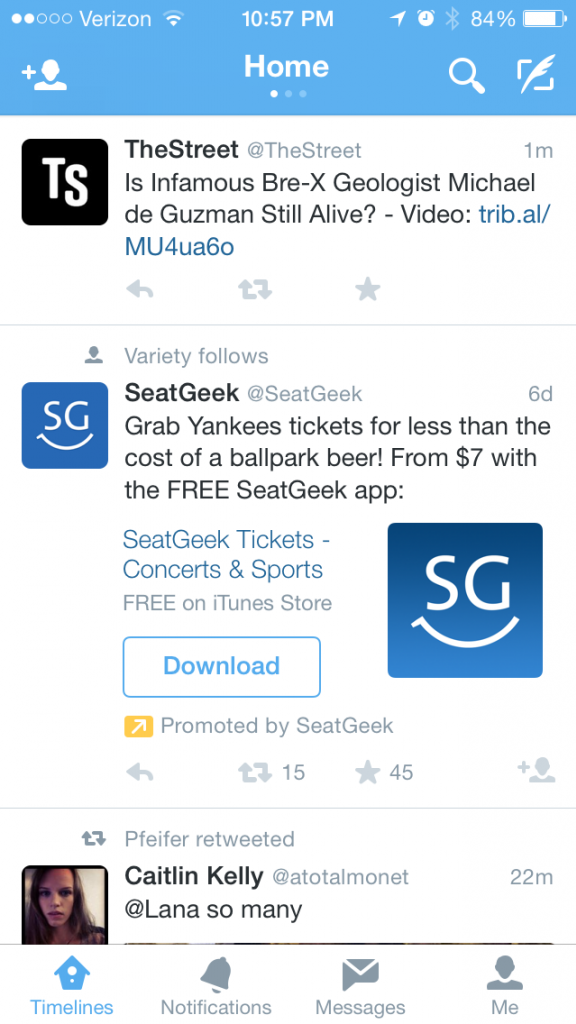 That's crap.
So is this ...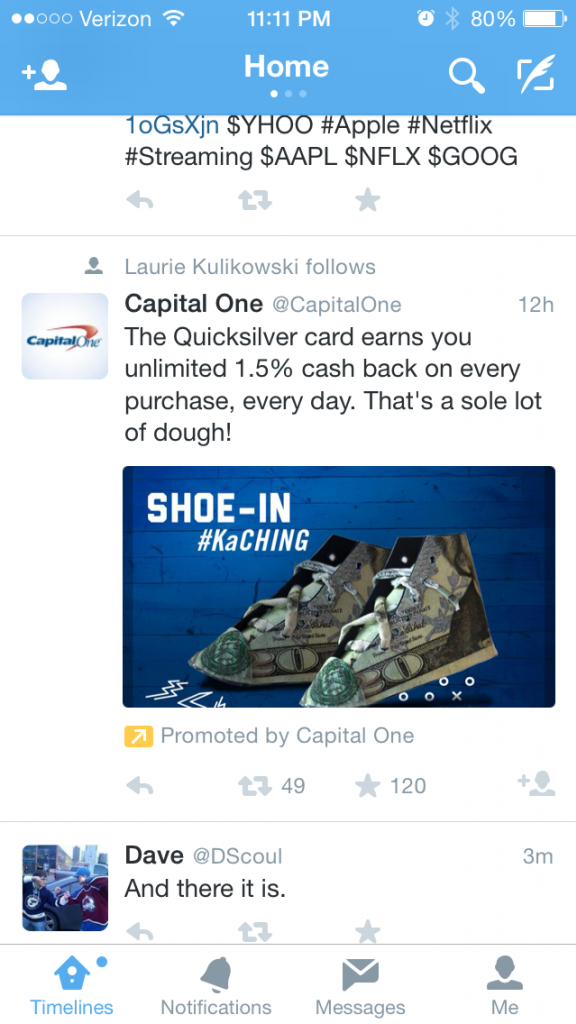 And this ...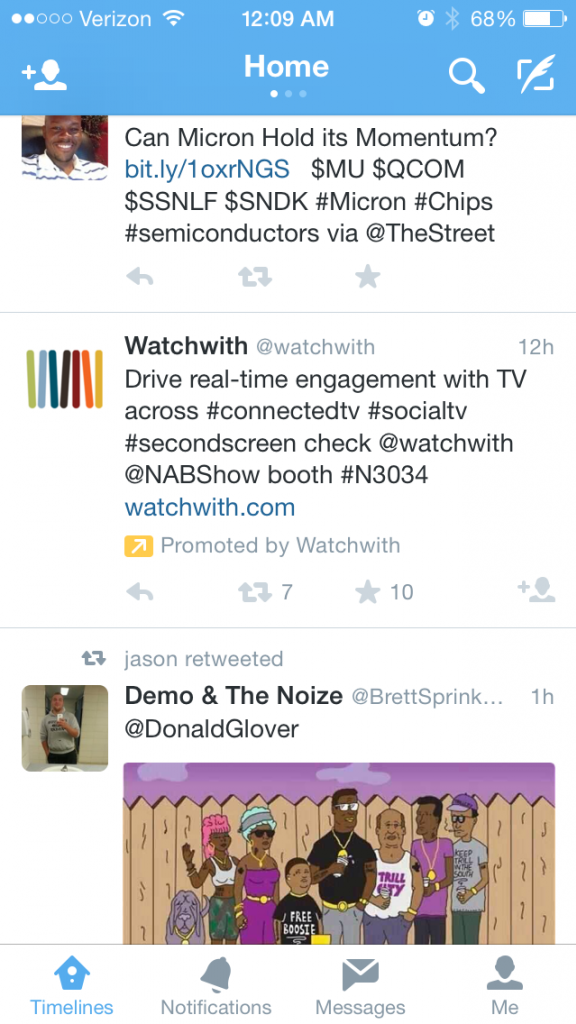 Because it's merely a Johnny-come-lately copycat of this ...
Much like Netflix (NFLX) CEO Reed Hastings has mesmerized the media that covers television, Twitter CEO Dick Costolo has put the tech and financial media under his spell. It's easy to find the biggest tech and financial scribes ripping Faceboook (FB) for Mark Zuckerberg's empire building, yet the same people would never utter a dirty word about Twitter.
The double standard is easy to explain.
Many members of the tech and financial media who populate Twitter are snobs. And they like Twitter. It's a clique for them where they can throw out annoying words like "boffo," laud Costolo's comedic abilities and look back on moments they shared at cocktail parties in hopes he "mentions" (@) them. But these same people hate Facebook, largely, even if subconsciously, because you -- speaking generally for a majority of Americans -- like it better or at least use it more often, if not exclusively. These snobs don't write for you. They write for San Francisco, a few people in New York, one another and members of the Silicon Valley elite who give them the time of day.
As such, Costolo gets a free pass. Zuckerberg not so much.
While I'm hardly a fan of Facebook's growth and innovation via M&A strategy, the company stakes new ground as it attempts to remain relevant going forward. From Twitter, we get "new" types of ads. Or, defined with better accuracy, exactly what Facebook has been doing for quite some time now.
And what's worse -- the ads suck. Because somebody I follow on Twitter follows a brand, I get an ad from that brand. Please. Irrelevant. It's even more lame when I get an ad from a random individual trying to buy followers or complaining about bad customer service he received from DIRECTV. It happens. A lot.
This is what we're getting from Twitter's heralded and revered -- though not quite as much as Costolo -- Chief Revenue Officer Adam Bain. The implementation of Facebook's advertising strategy, adapted for the Twitter platform.
The recent tech stock crash triggered something short of a revelation in me -- there's not much innovation happening in tech these days. There's lots of hype and seemingly cerebral spin and double-talk, courtesy of guys like Hastings and Costolo. And there's a whole bunch of we'll just do what the other guys are doing and call it progress.
Have faith in the futures of the companies that innovate -- as in break new and/or bold ground -- and the companies, such as Amazon.com (AMZN), that copy but do it with sound strategic underpinnings. In other words, they're not following the crowd to, say, set-top boxes because they can't think of anything better or different to do. They're going there because doing so can help further cultivate a long-standing mission.
When you look at it that way it doesn't make Facebook's strategy feel any less creepy, but it certainly appears more effective and built for the long-term than Twitter's.
TWTR's down roughly 20% over the last month. And, like Pandora (P), it's not merely a function of the tech stock correction. It's underperforming in a woeful market because it has serious strategic issues the present regime doesn't appear capable of fixing.
--Written by Rocco Pendola in Santa Monica, Calif.