Instinct prompted me to pick this sandwich up with my hands. But that's a bad move. The frosting from the cinnamon bun makes a serious mess. Your best choice -- manipulate the ingredient layers with a fork, as I did here, exposing the piece of art in all its finished glory: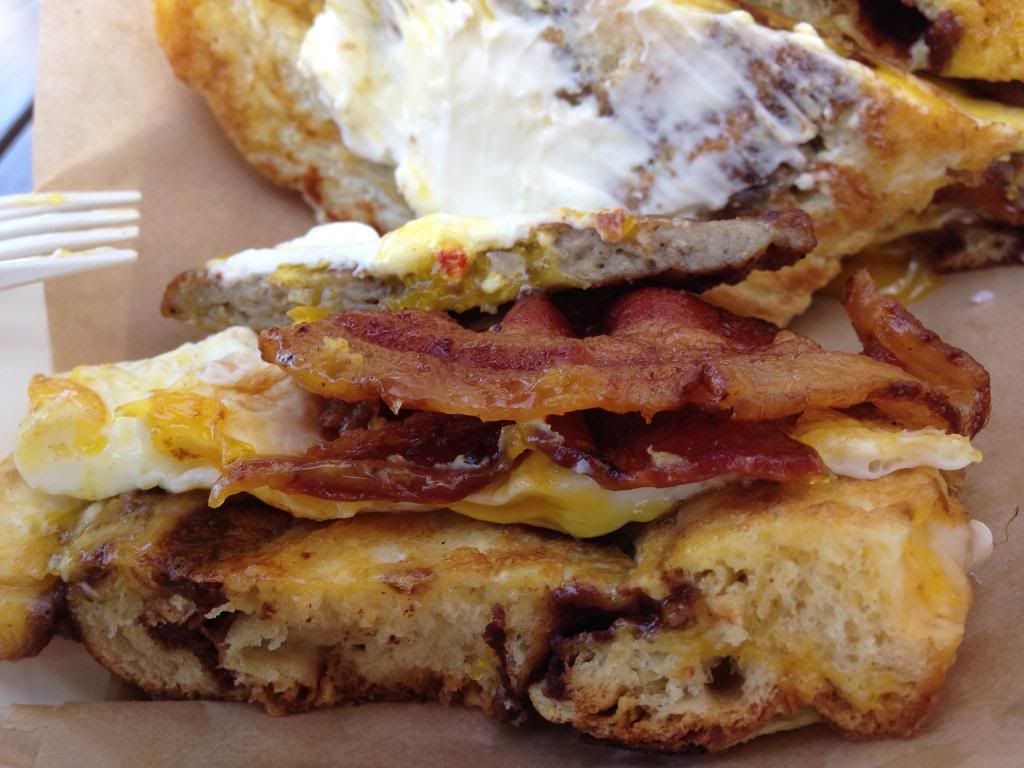 Next a fantastic bite with intermingling of just the proper amount of each part of the whole. Every ingredient plays a role and plays it well:
A look at the second half of the sandwich -- unmolested: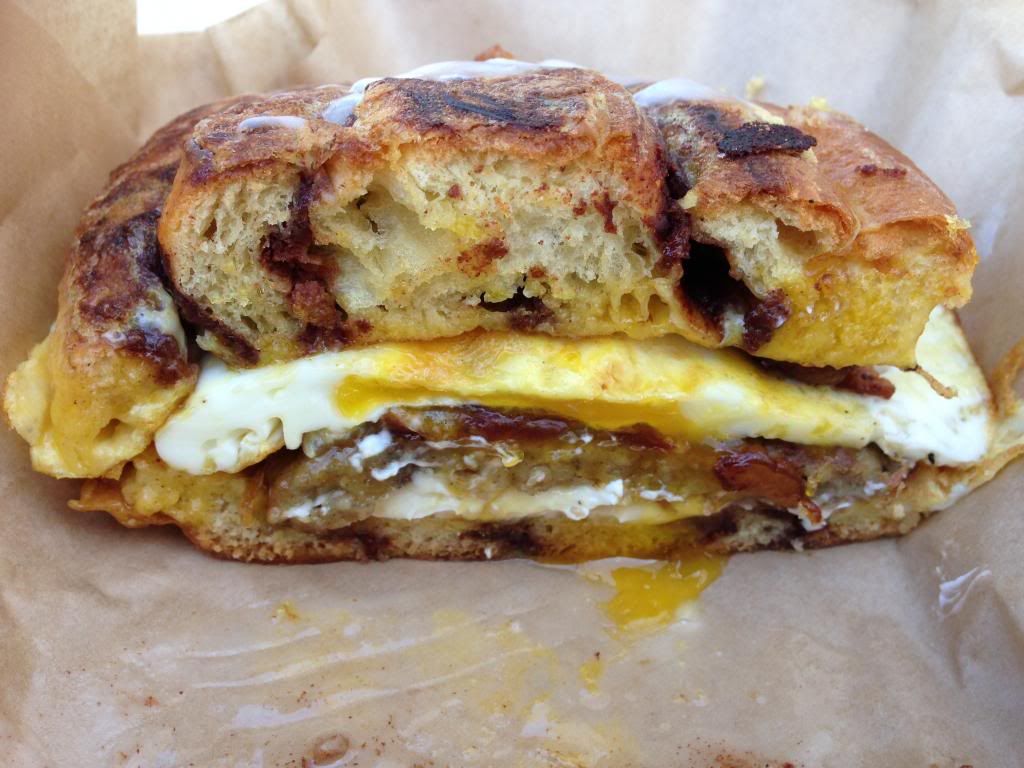 And the aerial view: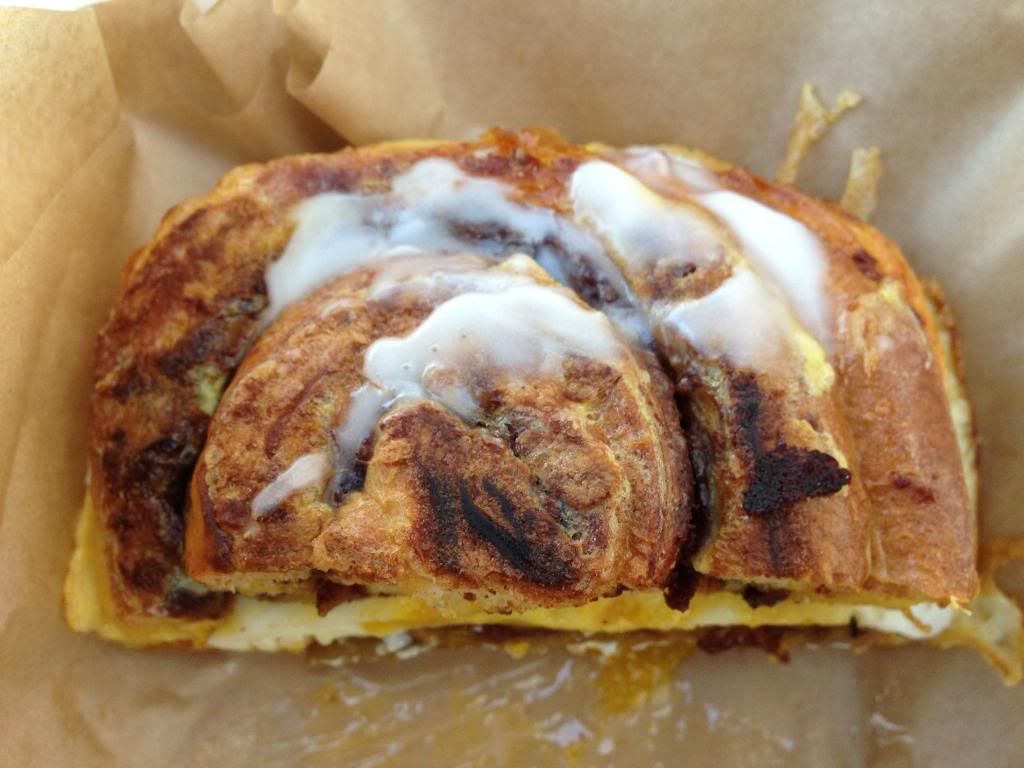 It's probably impossible, but if a chain could mass produce this -- exactly as is -- they would win the breakfast wars. Hands down.

UPDATED: Late Saturday afternoon, Taco Bell responded via its Twitter (TWTR) account:
@Rocco_TheStreet @TheStreet Challenge accepted.

Taco Bell (@TacoBell) April 5, 2014
@TacoBell: @TheStreet Challenge accepted. You're going to make one of these!? http://t.co/6xFAB5wRtT

Rocco Pendola (@Rocco_TheStreet) April 5, 2014

We'll let you know if anything transpires ...
--Written by Rocco Pendola in Santa Monica, Calif.