For the record, the folks at C&M Cafe in the Culver City section of Los Angeles had no idea I was coming in. They have no idea who I am. I've been to this place several times after a Twitter friend Tweeted images of the breakfast sandwich I'm about to show you. But I never ordered this particular item. I guess I was scared.
But I shouldn't have been ...
The little red symbol doesn't mean heart healthy; it stands for "house favorite."
And I gotta tell you, this is a solid sandwich. Sounds sort of disgusting. To some it might even look that way. But I can say -- after having consumed the concoction -- that this sandwich doesn't weigh you down. And it tastes darn good.
On a previous visit, I overheard the owner of C&M order from one of her distributors. That intelligence reveals that she uses quality ingredients in her food. So she's probably not cutting the corners Taco Bell (also know as "Taco Hell") and other fast food establishments are notorious for cutting.
Anyway ... enough talk ... action. Displaying food porn the way it should be displayed ... from every angle: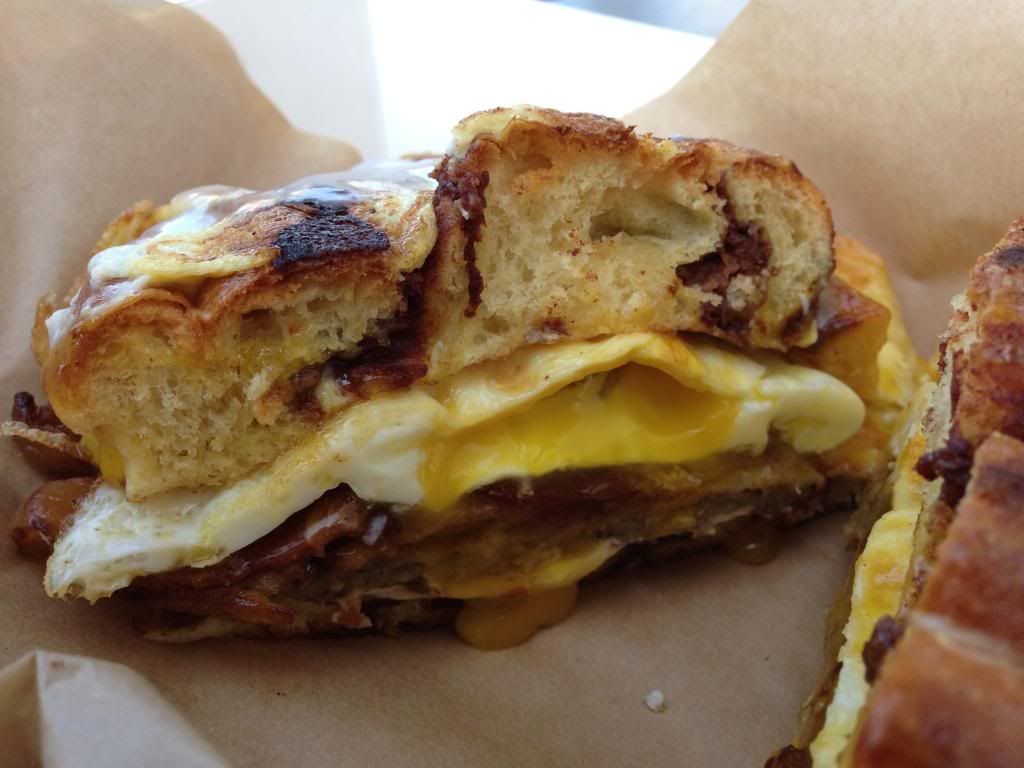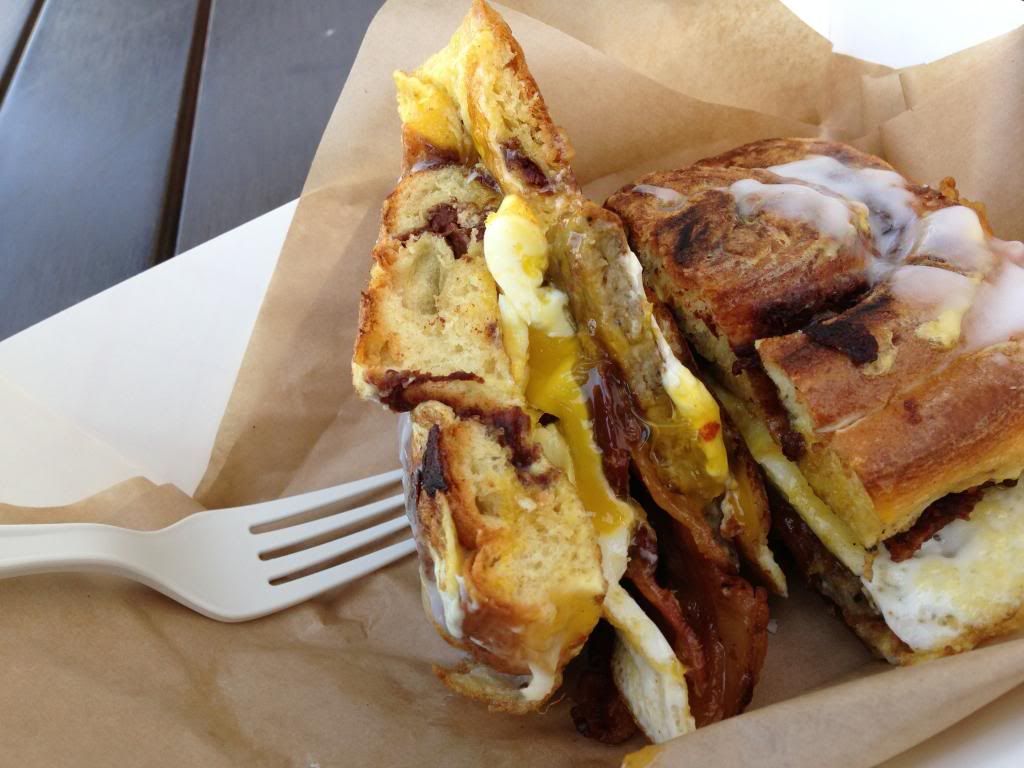 More goodness after the click to Page Three ...