A dude in the comments section of Robert's article said it best:
The fact is that Google is forcing Microsoft to cut their prices from everything from Windows OS to Windows Mobile. Not to mention more and more people adopting google docs, which are close to free, replacing Office to some degree.
These were the MAJOR profit centers MSFT had. Their margins were ridiculously high. The trend in software now- it's FREE.
Microsoft looks a lot like dying physical retailers who have backed themselves into such unfavorable corners that they have few options left other than to compete on price. That can't be good for the business and, unlike the situation at Google, it's not setting up anything positive or lucrative for the future.
It's easy to criticize Google for its strategy of giving everything away at low or no cost, but the criticism misses the point.
Google's otherworldly advertising business affords it the opportunity to aggressively -- not desperately -- go after other companies' core businesses. It has built a wall around ad dollars so, relatively speaking, they provide an ultra-reliable revenue stream. Google can afford to keep Android open, test out several strategies at once and tinker around with hobbies all the while keeping itself as healthy as ever as a company.
That's not the case at Microsoft where it has to sacrifice so much of what brought it to the dance to remain competitive in the eyes of consumers and businesses who -- suddenly -- have so much choice.
Google's the disruptor here. It's in the ideal position, operating from a positon of strength. It's not backtracking on price because it never set some absurd bar -- thanks to a near monopoly in some respects -- in the first place. In the shell of nut, it's turning the screws on Microsoft.
And how it all plays out reemphasizes the brilliance of Apple's ongoing strategy and just as solid situation.
Tim Cook can welcome Satya Nadella to Apple's ecosystem:
Welcome to the #iPad and @AppStore! @satyanadella and Office for iPad

Tim Cook (@tim_cook) March 27, 2014

He can follow the new Microsoft CEO on Twitter (right after, in an odd 12-hour turn of events, he follows and unfollows me) ...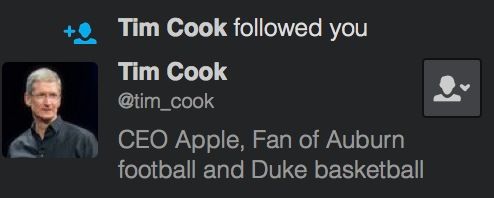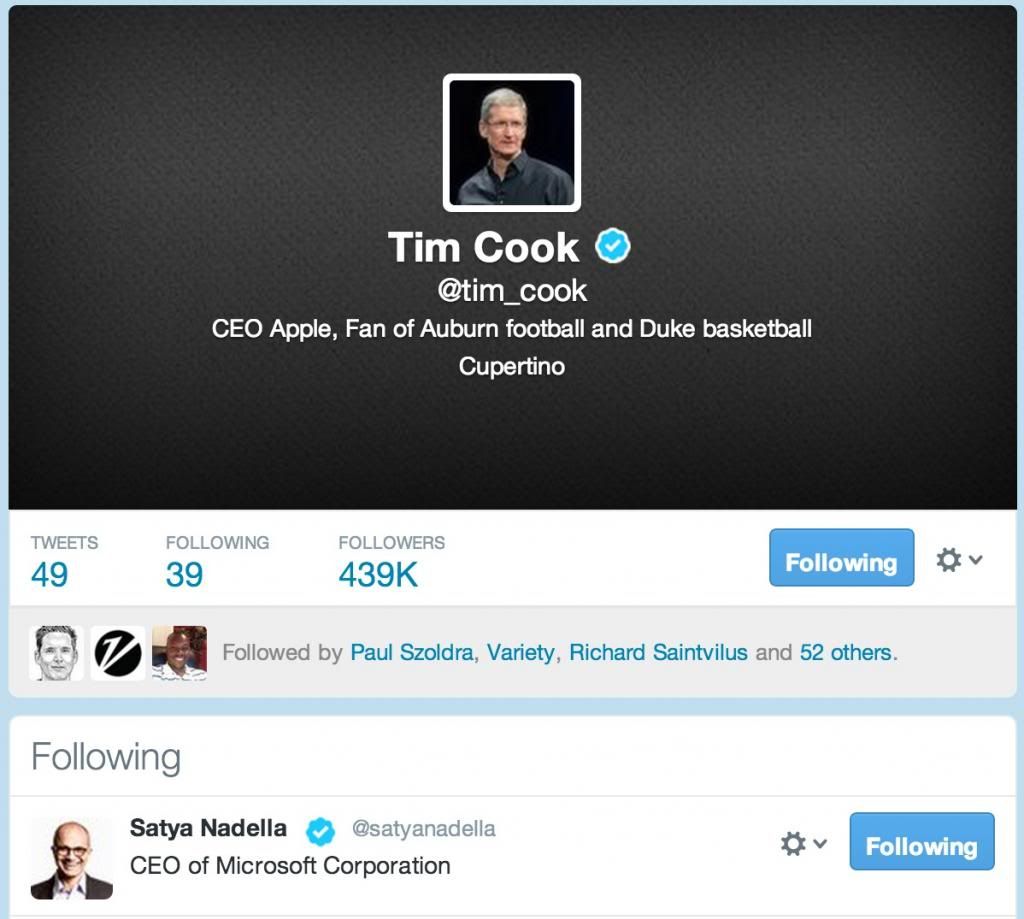 ... but it's all Tim Cook's version of that Steve Jobs' showmanship we miss so much.
As I have argued consistently, Apple doesn't require somebody else's content or headline-grabbing M&A to remain the greatest company in the world. It simply needs to provide Mac and iOS users with the best software and services ecosystem out there. And it can do that, effectively and profitably, by welcoming and placing high-quality content and applications front and center in its iTunes and App Stores.
That's Apple's strategy. We have outlined Google's strategy. Both flow from a position of strength. Microsoft's extends from a position of weakness created by Ballmer and placed into the hands of a guy the media desperately wants to anoint the next Steve Jobs.
--Written by Rocco Pendola in Santa Monica, Calif.