NEW YORK (TheStreet) -- It went viral at TheStreet's Facebook page: The idea of Starbucks (SBUX) serving alcohol.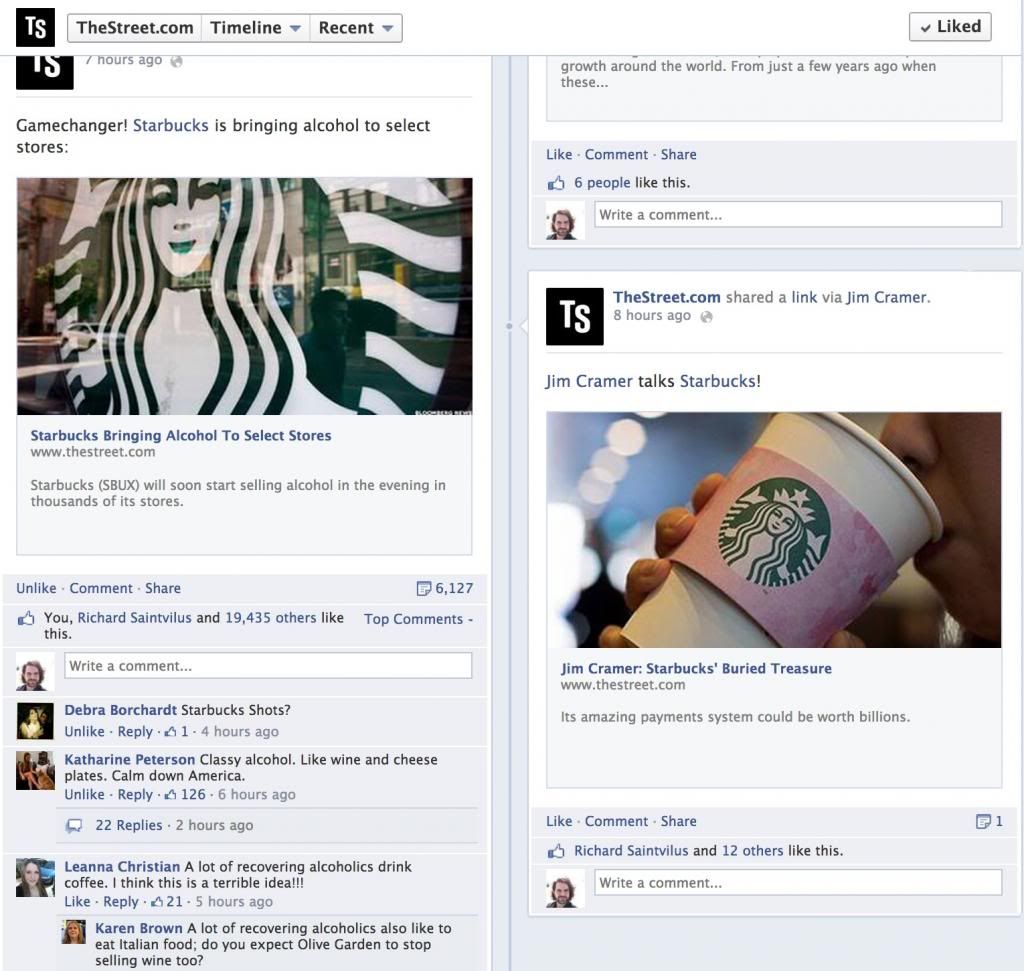 I don't have much to say about the Starbucks' news of the day. For goodness sake, I've been squawking about the greatness of the company's mobile app and digital efforts since 2012. Starbucks was, is and will remain the world's number one tech company.
The alcohol news is almost as old as the scuttle about the now-revealed plans for its app. I can't quite remember where, but I saw it floated at least a year ago. Maybe longer. It has been a pilot program for some time. Like Amazon.com (AMZN), Starbucks likes to test things in its backyard -- Seattle.
And it's not a big deal. It's another brilliant move by the company, yes ... but it's not a big deal.
Some of the concern I see on Facebook (FB) comes from people worried about safety. Many have shared personal stories. And I'm not here to be mean, in any way, with regards to that. That said, when emotion gets involved, logic goes awry.
But, just to offer a thought ... something I think and hope Starbucks has and/or will consider ...
Starbucks says it will locate stores that serve alcohol in what I would classify as vibrant areas. Parts of town with lots of activity, including, but not limited to nightlife. I would add that Starbucks should focus its efforts, particularly at the outset, on areas that are walkable. Pick stores people tend to walk to as opposed to drive to.