About your article on WALMART I am a vendor in 25 WALMARTS. That is their way of doing resets. I see it every week in all the stores. They do not have enough people working the floor to get these things done quickly, that is their real problem. They have always done resets this way but in the past they had more workers and it got done more quickly and really was not noticed.
But I want to point out something stated towards the end of that original email. Something that came up more than once in independent email correspondence I received from Walmart employees, connected to one another, as far as I know, only by the fact that they happen to be present (or, in some cases, past) employees of Walmart:
Most days the backup of freight in the back room is so bad we literally can't move back there, which means if a customer wants something that's back there, they aren't getting it.
A former employee at the Walmart store (#2135) in Cobleskill, N.Y., emailed me a dozen or so pictures, taken in late 2012, that back up what the previous emailer says has been going on "for the last 5 years ..." This "backup of freight ... so bad we literally can't move (in the store's back room):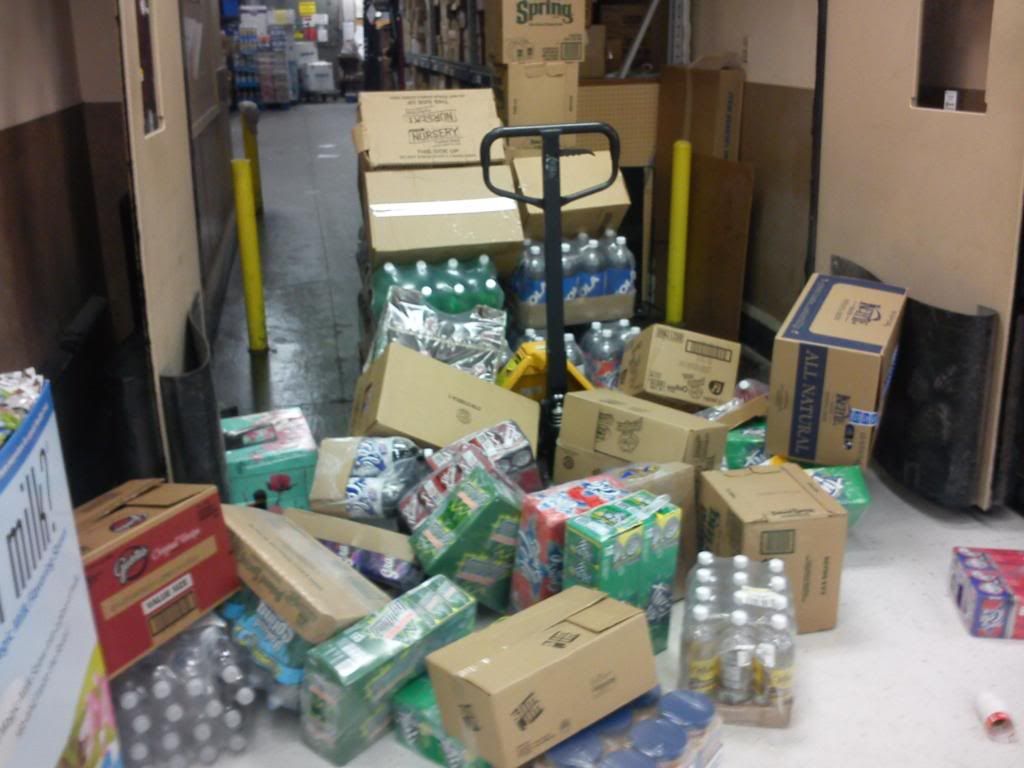 Several other images show additional merchandise sitting in the stockroom under similar conditions.
This same employee introduced the next image with the following description:
This is how they let employees who aren't trained to stack pallets put pallets together to be pulled to the floor they just take someone anyone off the floor to unload the trucks when there short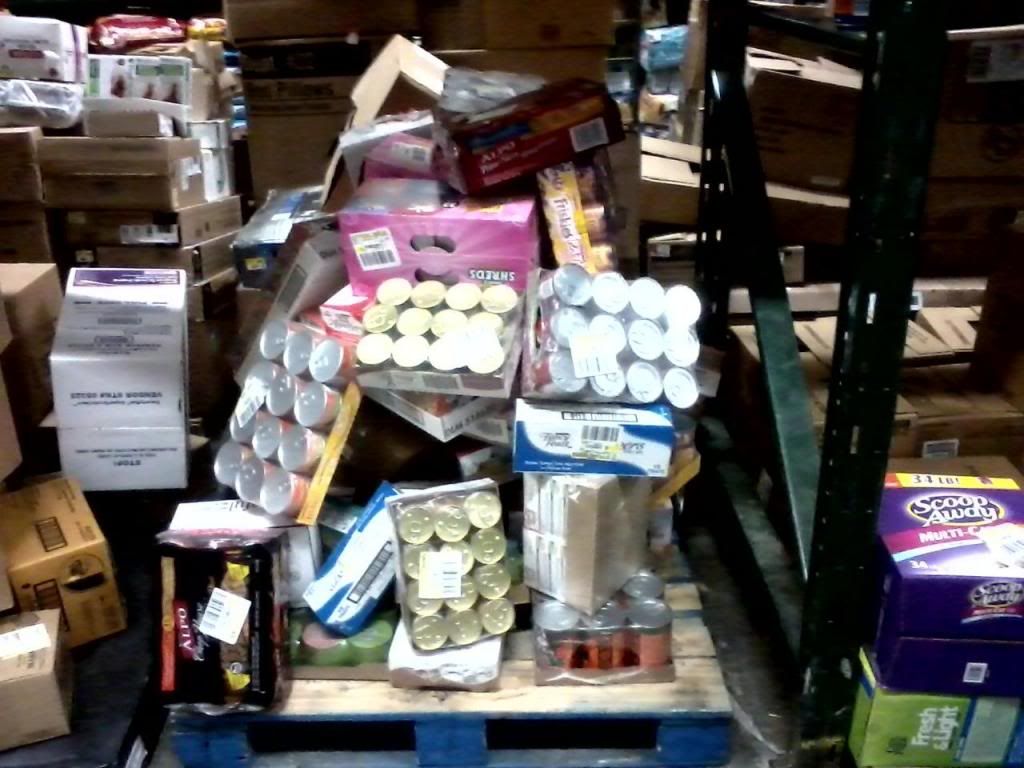 I was hesitant to post pictures from 2012. However, email after email, as well as my own observations in South LA, convinced me that not much has changed at Walmart.