NEW YORK (TheStreet) -- ICYMI: Over the weekend a story with 24 pictures of an unkempt South LA Wal-Mart (WMT) blew up bringing considerable attention to ...
Walmart Obviously Doesn't Care Much About Apple's Image
And that got me thinking about the way large corporations respond (or not) to events that impact them.
Earlier this year I was somewhat surprised to see Apple (AAPL) react, presumably, in direct response to my work by placing air quality sensors in its Santa Monica store to determine the cause of a smell that initially reeked of body odor, but later took on something closer to a chemical smell.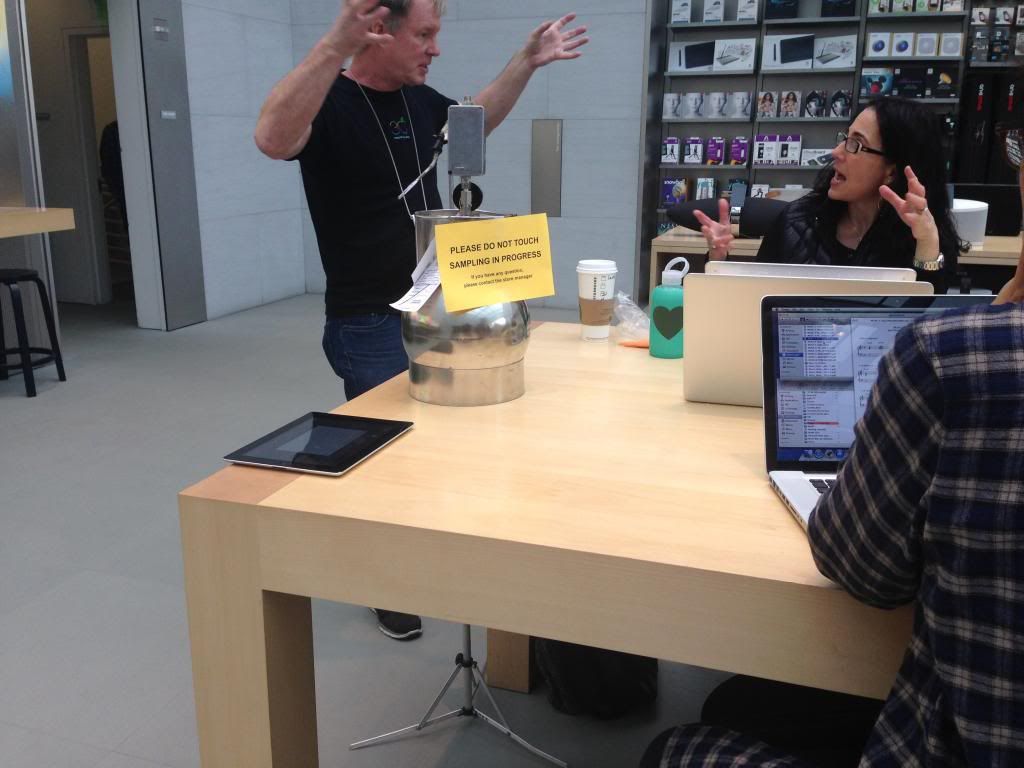 I was in the same Apple Store over the weekend. I'm happy to report it smells great. Or, more accurately, it doesn't smell like anything. I have repeatedly asked Apple for details on the situation, but have not received a reply.
Anyhow, I was told by a person with considerable knowledge of Apple's inner workings that there's no doubt "heads would roll in Cupertino" in response to my reporting on the smell that, for a time and at times, seemed to overtake one of the company's flagship locations. Apple Santa Monica has been known to generate a million dollars a day in sales.
I'd love to be a fly on the wall, a tap on the telephone or an NSA email spy to intercept communications between Apple and Walmart. Because I have to assume if "heads would roll" over BO, shouldn't they explode in relation to something seemingly more important?
Anyhow, I ran my trajectory of thought by Mac Observer senior editor and TheStreet contributor John Martellaro and he had this to say:
The body odor thing is something Apple could control and fix internally. Fast. A no brainer ...
If there are a few - or even many Walmart stores where iPhones aren't being displayed well, that's something that gets addressed at a high level and takes time. Plus, Apple probably feels that their brand is so solid it won't be tarnished by the presentation at Walmart, and it's all worth it for the added sales.
... I wouldn't be surprised if there were some quiet but stern comments from CEO to CEO.
It will be interesting to see if anything changes visibly in, say, 3-6 months.
If I'm Tim Cook, I'm livid. And I'm on the phone with Walmart CEO Doug McMillon. I'm also tasking new retail lead Angela Ahrendts with the job of cleaning up Apple's long out of control third-party retail relationships.
--Written by Rocco Pendola in Santa Monica, Calif.