Sears and Walmart could have played catalyst in stemming the tide; instead they went down with the ship, often making things worse in the process.
To an executive, they should be ashamed of themselves.
They allowed a mix of Amazon.com's (AMZN) vision, Apple's (AAPL) otherworldly retail success and the emergence of smart discount and/or speciality retailers such as Ross Stores (ROST) and Bed Bath & Beyond (BBBY) to take place unanswered. Many of us love spending considerable amounts of time in BBBY subsidiary Cost Plus World Market because the concept works. Same with the Apple Store. If Amazon hosted a chatroom to accompany its e-commerce experience it would be packed, complete with people clinging emoticons of frothy beer mugs.
There's there there.
Doesn't matter if it's in the middle of city or tucked into an LA mall. It just works.
Sears and Walmart spent too much time considering Lord knows what when they should have been thinking about creating experiences for people. Redefining the shopping mall or strip plaza as a vital destination for the community.
If you don't create experiences for people in retail, you lose. But it's not just you -- Sears or Walmart -- that loses and has to struggle and scramble to survive. It's not just your shareholders who get the shaft. It's the American people. And the Canadian people. And whomever else you're screwing. It's the communities where they live.
The communities that relied/rely on the shopping mall and strip plaza. The communities that -- believe it or not -- welcomed Walmart as a lone high profile option for groceries or this and that. These places weren't just getting venues in which they could buy stuff. In many cases, they received establishments where they could come together and have everything from idle conversation with people they never met to hours of time spent with family and friends.
Seems mundane. But these chance and planned encounters make up the building blocks of a sense of community. And they don't just occur on the streets of Jane Jacobs' Greenwich Village. They happen in the cookie cutter malls of Phoenix, Arizona, the strip plazas of suburban Any Place, USA and the "lifestyle centers" of Southern California.
Outside of traditional cities, residents don't subsist socially on the privacy of their home and backyard. They require the option to gravitate to public spaces (even if they're actually private). And shopping often provides the backbone for these spaces. It gives them the opportunity -- a reason -- to exist.
Names such as Sears and Walmart, throughout their storied histories, had many opportunities to create community. And, in some situations, they succeeded. Especially Sears with what has become the nostalgic lore of the Sears Catalog. But, in a world where Amazon, Apple and Bed Bath & Beyond have taken over, Sears and Walmart fail more often than they succeed. And it's become a much bigger problem than I reckon anybody realizes.
They're crushing communities. And, if they intend to stick around, we need to keep the heat on them to make more than feeble attempts at change. If I don't post pictures of Sears and Walmart's failures, they get what they want. They're allowed to fly under the radar as they crush communities and make lame attempts to chase trends Amazon.com set. Trends that will morph into something else to miss and then chase a few years down the road.

It starts with each store. Down at the local level. So, while those pictures might not matter to you or even me, they often do matter to people in local communities. Even if they don't realize it yet.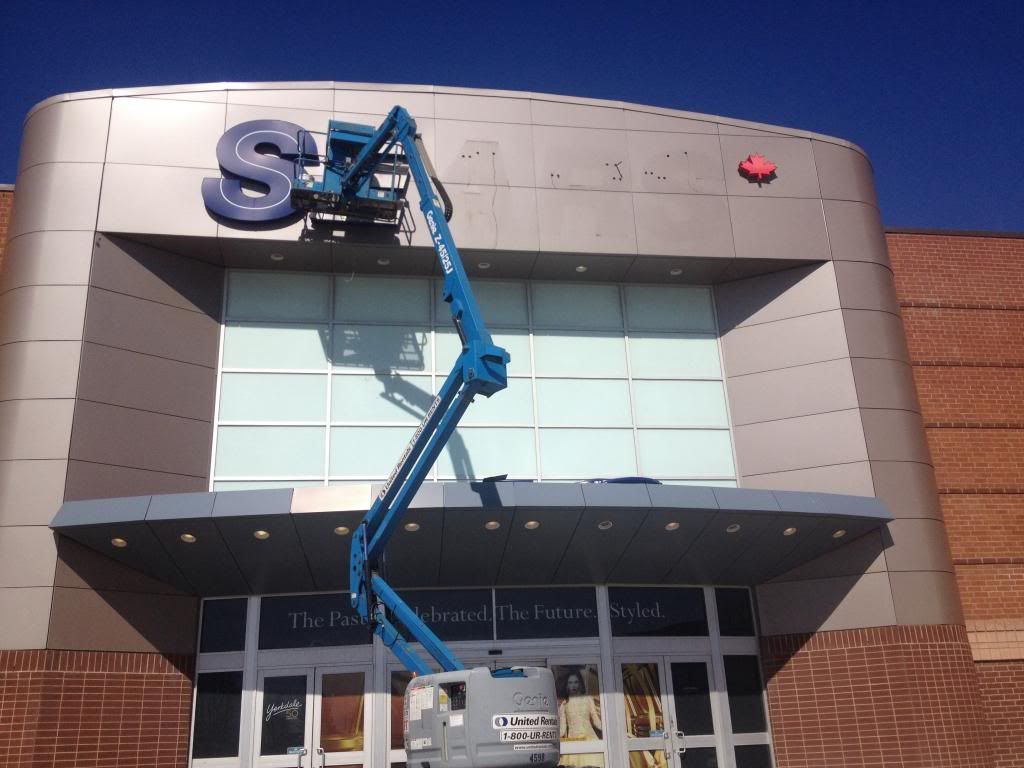 --Written by Rocco Pendola in Santa Monica, Calif.