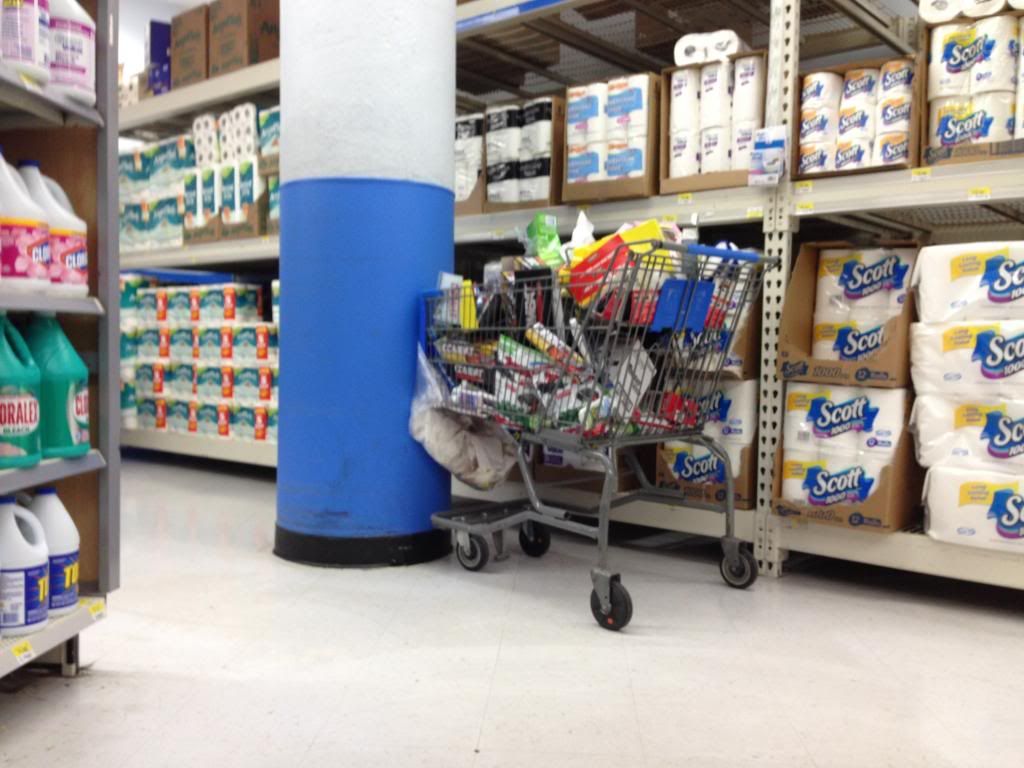 Second, I don't buy the abjectly racist claims of What do you expect? Look at who shops there, look at who works there and look at the substandard conditions that surround Walmart in South LA.
Oddly enough -- you'll find Southern Girl Desserts near Sears and Walmart at this very South LA mall. Not only do they operate a clean and inviting store, but they won first place in 2013 on Food Network's "Cupcake Wars" program.
Conditions in South LA ought to make brands such as Walmart try harder, not effectively give up.
Third, and maybe most importantly, calling out Walmart, Sears and others for their derelict of duty matters, on a broad scale, more than most people think.
When I was knee deep in my urban studies, planning and design curriculum -- which spanned more than seven years between undergraduate and a stint in doctoral school -- I had the tendency to prescribe my beliefs on others. I failed by not observing what was actually going on and making inferences and drawing conclusions to consider from that. Rather, I, like many others in the fields, would start from the way I thought things ought to be and filter much of what I saw through that predetermined lens.
So I thought there was only one way to construct a built environment (high density, mixed use) and that (over)consumption and an (over)reliance on shopping to produce urban activity was all bad. While I still tend to favor those beliefs -- in some ways, shapes and forms -- I also accept, and even embrace, the realities that take place on the ground.
Real people do real things on the basis of their circumstances and geographic locations.
Whether urbanists want to accept it or not, a Walmart or a Sears in a strip plaza or shopping mall can contribute to a community's social and economic life as much as rows of local stores on a great shopping street in a traditional city setting.
Strangers, neighbors, friends, acquaintances and families -- all types of people meet by chance, by appointment and by design in spaces constructed by cities and populated by businesses for the express purpose of encouraging consumption. These meetings matter to a city or neighborhood's sense of community. The urban studies curriculum contains dozens of legendary examples -- the most famous coming in Jane Jacobs' 1961 classic The Death and Life of Great American Cities -- that explain and laud how this process works and why it matters.
Even though urbanists tend to prefer shopping streets in places such as Manhattan and San Francisco, the average American either doesn't care where the activity resides or, quite often, favors the suburban environment. Ultimately, people just want clean, comfortable, vibrant and inviting places to gather to eat, drink and shop. Many of us flock to the city on vacation because that's where the marriage between our surroundings and retail commerce works best.
That said, the shopping mall and strip plaza can work. It doesn't work because the people who have overseen these environments and the stores that anchor them have done nothing over the past few decades to ensure they do. They have singlehandedly taken one of America's most successful community centers -- the shopping mall and strip plaza -- and ripped the heart out of them.