For background and context, see Saturday's viral hit, 24 Pictures From a Walmart That Make Sears Look Classy and Sunday's relatively tame, but equally as important Sears: More Disturbing Images From the Dying Retailer.
NEW YORK (TheStreet) -- Out of the gate, keep this in mind: The war -- and it is a war -- I'm waging against the nation's most pathetic retailers matters. In this article, I tie together several components that help answer the question Why? ...
Don't Think Out of the Box. Don't Think Different. Just Think!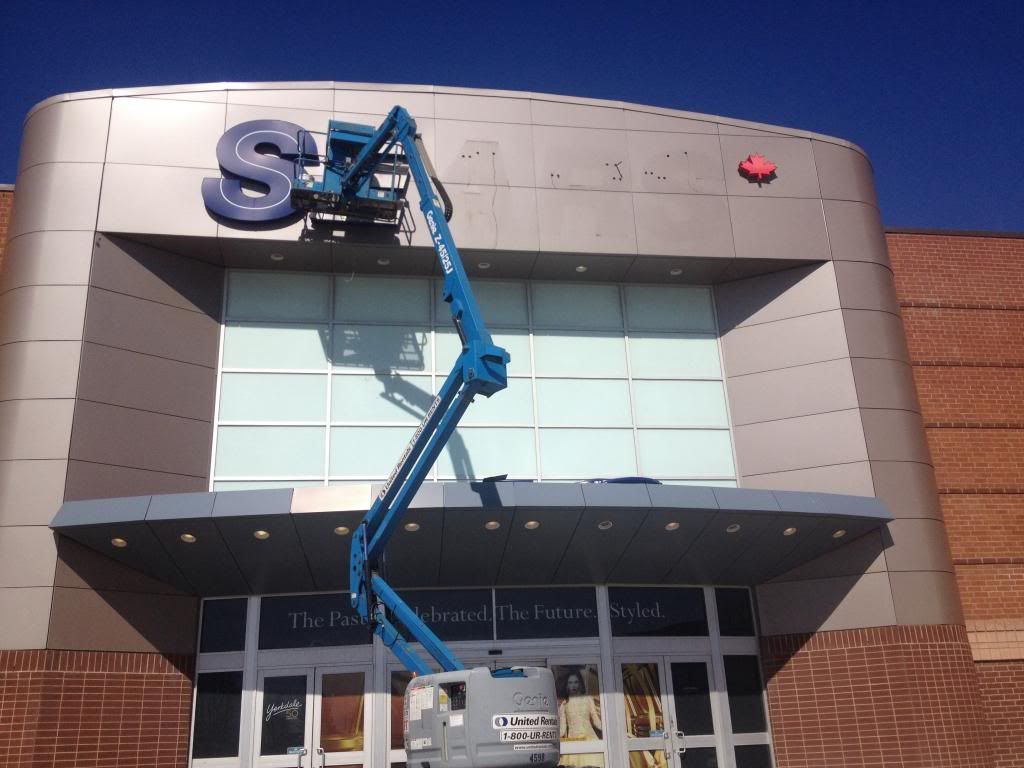 From time to time, somebody pipes up and questions my credentials.
You have a degree in urban studies (!) ... how in the world can you comment on companies and stocks?
I get a giggle out of that.
I wouldn't trade my urban studies (planning and design) education for anything. Not a journalism or communications degree. Not a degree in business or finance. Multi-disciplinary work in urban studies, which pulls in everything from knowledge across the social sciences to economics, prepared me to do any number of things. But, most importantly, it prepared me to think ... to not accept things the way they are simply because that's how they have always been.
It prepared me to be the antithesis of the typical physical retail corporate executive. Individuals such as delusional Sears Holdings (SHLD) CEO Eddie Lampert. It prepared me to resist the inane urge to defend the indefensible state of Wal-Mart (WMT) and many of its brick and mortar brothers.
For instance, in response to Saturday's article depicting embarrassing conditions at a Walmart in South LA and Sunday's soliloquy illustrating the same at a Sears store, supporters of the dingy retailers argued that many of the images show employees in the middle of reshaping, restocking and tidying up particular parts of the store.
First, that wasn't the case in as many pictures as the shills claim. In fact, of the first six images in the Walmart article, four show the product of plain apathy and neglect. Grilling utensils lie ransacked in one shot. Backpacks strewn about in a pile of inanimate humanity in another. And errantly placed, overflowing shopping carts with random items, mop handles and garbage bags hanging out of them aren't merely the innocent result of employees cleaning up after customers.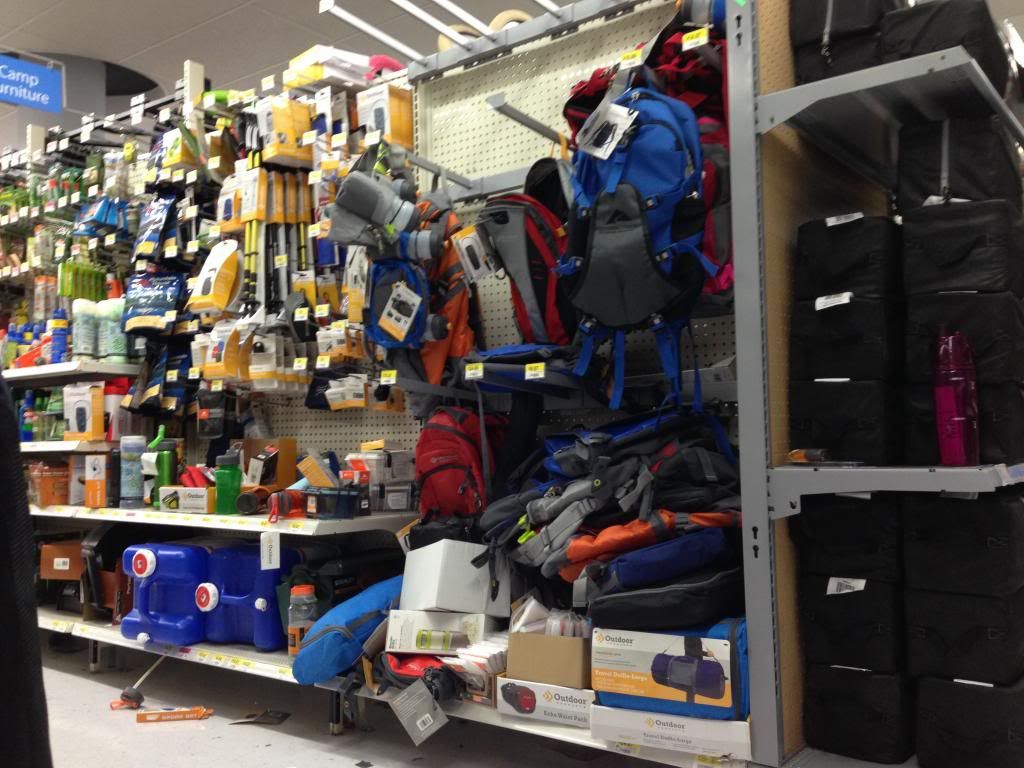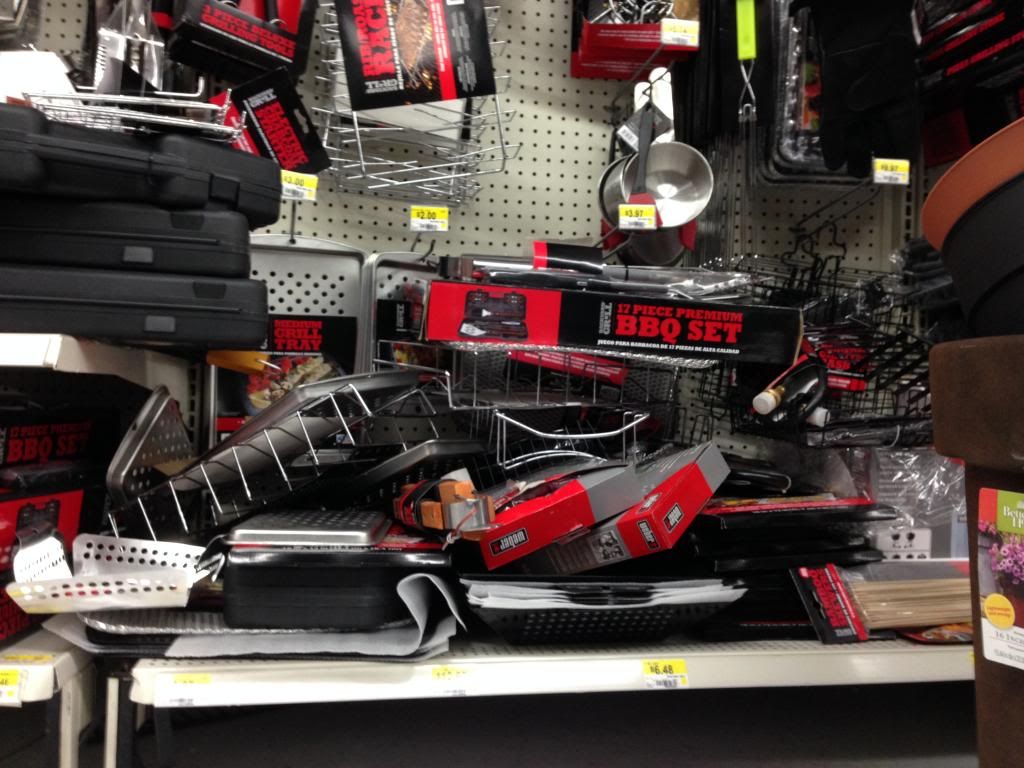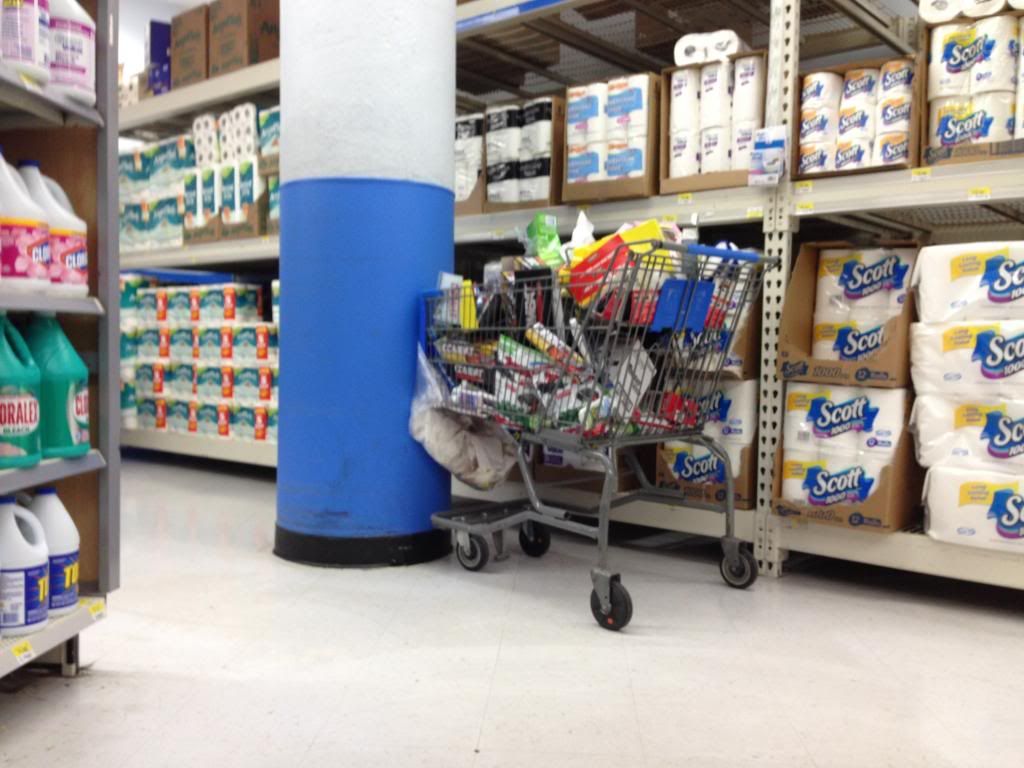 Second, I don't buy the abjectly racist claims of What do you expect? Look at who shops there, look at who works there and look at the substandard conditions that surround Walmart in South LA.
Oddly enough -- you'll find Southern Girl Desserts near Sears and Walmart at this very South LA mall. Not only do they operate a clean and inviting store, but they won first place in 2013 on Food Network's "Cupcake Wars" program.
Conditions in South LA ought to make brands such as Walmart try harder, not effectively give up.
Third, and maybe most importantly, calling out Walmart, Sears and others for their derelict of duty matters, on a broad scale, more than most people think.
When I was knee deep in my urban studies, planning and design curriculum -- which spanned more than seven years between undergraduate and a stint in doctoral school -- I had the tendency to prescribe my beliefs on others. I failed by not observing what was actually going on and making inferences and drawing conclusions to consider from that. Rather, I, like many others in the fields, would start from the way I thought things ought to be and filter much of what I saw through that predetermined lens.
So I thought there was only one way to construct a built environment (high density, mixed use) and that (over)consumption and an (over)reliance on shopping to produce urban activity was all bad. While I still tend to favor those beliefs -- in some ways, shapes and forms -- I also accept, and even embrace, the realities that take place on the ground.
Real people do real things on the basis of their circumstances and geographic locations.
Whether urbanists want to accept it or not, a Walmart or a Sears in a strip plaza or shopping mall can contribute to a community's social and economic life as much as rows of local stores on a great shopping street in a traditional city setting.
Strangers, neighbors, friends, acquaintances and families -- all types of people meet by chance, by appointment and by design in spaces constructed by cities and populated by businesses for the express purpose of encouraging consumption. These meetings matter to a city or neighborhood's sense of community. The urban studies curriculum contains dozens of legendary examples -- the most famous coming in Jane Jacobs' 1961 classic The Death and Life of Great American Cities -- that explain and laud how this process works and why it matters.
Even though urbanists tend to prefer shopping streets in places such as Manhattan and San Francisco, the average American either doesn't care where the activity resides or, quite often, favors the suburban environment. Ultimately, people just want clean, comfortable, vibrant and inviting places to gather to eat, drink and shop. Many of us flock to the city on vacation because that's where the marriage between our surroundings and retail commerce works best.
That said, the shopping mall and strip plaza can work. It doesn't work because the people who have overseen these environments and the stores that anchor them have done nothing over the past few decades to ensure they do. They have singlehandedly taken one of America's most successful community centers -- the shopping mall and strip plaza -- and ripped the heart out of them.

Sears and Walmart could have played catalyst in stemming the tide; instead they went down with the ship, often making things worse in the process.
To an executive, they should be ashamed of themselves.
They allowed a mix of Amazon.com's (AMZN) vision, Apple's (AAPL) otherworldly retail success and the emergence of smart discount and/or speciality retailers such as Ross Stores (ROST) and Bed Bath & Beyond (BBBY) to take place unanswered. Many of us love spending considerable amounts of time in BBBY subsidiary Cost Plus World Market because the concept works. Same with the Apple Store. If Amazon hosted a chatroom to accompany its e-commerce experience it would be packed, complete with people clinging emoticons of frothy beer mugs.
There's there there.
Doesn't matter if it's in the middle of city or tucked into an LA mall. It just works.
Sears and Walmart spent too much time considering Lord knows what when they should have been thinking about creating experiences for people. Redefining the shopping mall or strip plaza as a vital destination for the community.
If you don't create experiences for people in retail, you lose. But it's not just you -- Sears or Walmart -- that loses and has to struggle and scramble to survive. It's not just your shareholders who get the shaft. It's the American people. And the Canadian people. And whomever else you're screwing. It's the communities where they live.
The communities that relied/rely on the shopping mall and strip plaza. The communities that -- believe it or not -- welcomed Walmart as a lone high profile option for groceries or this and that. These places weren't just getting venues in which they could buy stuff. In many cases, they received establishments where they could come together and have everything from idle conversation with people they never met to hours of time spent with family and friends.
Seems mundane. But these chance and planned encounters make up the building blocks of a sense of community. And they don't just occur on the streets of Jane Jacobs' Greenwich Village. They happen in the cookie cutter malls of Phoenix, Arizona, the strip plazas of suburban Any Place, USA and the "lifestyle centers" of Southern California.
Outside of traditional cities, residents don't subsist socially on the privacy of their home and backyard. They require the option to gravitate to public spaces (even if they're actually private). And shopping often provides the backbone for these spaces. It gives them the opportunity -- a reason -- to exist.
Names such as Sears and Walmart, throughout their storied histories, had many opportunities to create community. And, in some situations, they succeeded. Especially Sears with what has become the nostalgic lore of the Sears Catalog. But, in a world where Amazon, Apple and Bed Bath & Beyond have taken over, Sears and Walmart fail more often than they succeed. And it's become a much bigger problem than I reckon anybody realizes.
They're crushing communities. And, if they intend to stick around, we need to keep the heat on them to make more than feeble attempts at change. If I don't post pictures of Sears and Walmart's failures, they get what they want. They're allowed to fly under the radar as they crush communities and make lame attempts to chase trends Amazon.com set. Trends that will morph into something else to miss and then chase a few years down the road.
It starts with each store. Down at the local level. So, while those pictures might not matter to you or even me, they often do matter to people in local communities. Even if they don't realize it yet.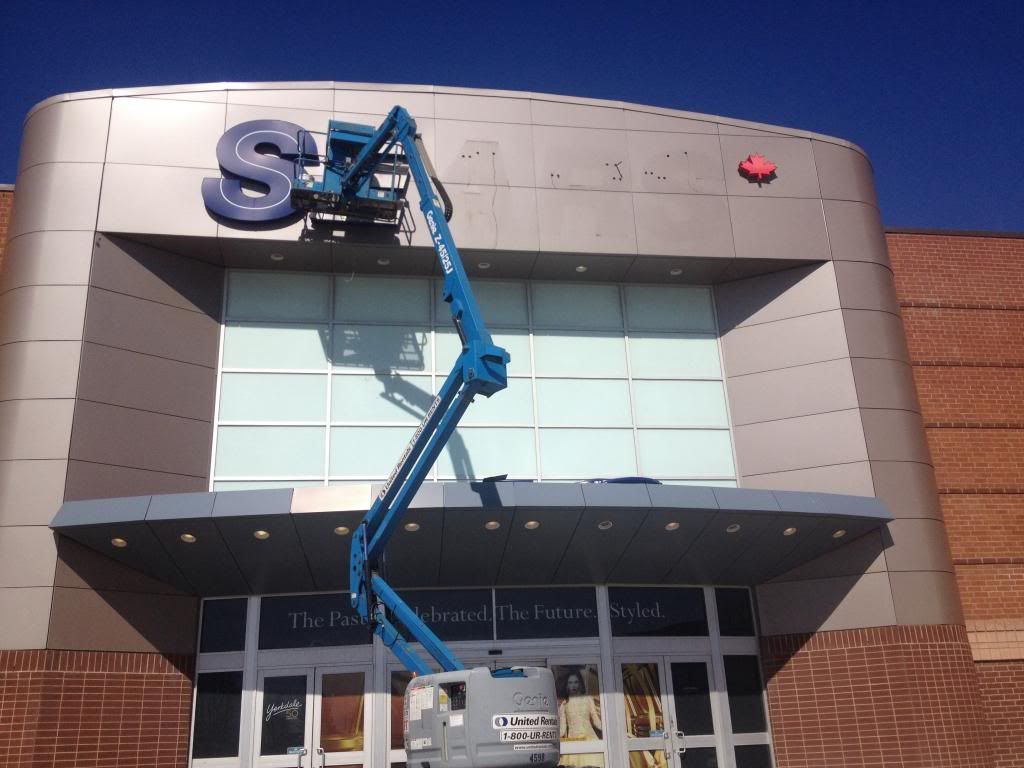 --Written by Rocco Pendola in Santa Monica, Calif.