NEW YORK (TheStreet) -- As TheStreet's Ted Reed reported last week, expect Virgin America to continue to expand and IPO sooner rather than later.
I'm as loyal a Virgin America customer as I can be. But the prospects of the company going public concern me. Not necessarily from an investment perspective, but as a somewhat frequent flier.
As I began to imply in my review of Air Canada's relatively overpriced and underwhelming business class service, I'd rather be flying Virgin America. In fact, ever since I started flying Virgin -- it's been several years now -- that's exactly how I feel throughout the entire process on any other airline.
Somehow Virgin has managed, through small, but smart moves, to make flying enjoyable. It works for you rather than against you. There's less of a sense that you're wasting your time flying Virgin than there is on other North American carriers. Less annoyance. Fewer thoughts of Why do they do things this way?
Because, without doubt and relatively speaking, Virgin America does everything right.
That's not to say it's perfect.
Part of Virgin's early appeal was that nobody knew about it.
But, as Virgin won awards and generated word of mouth, it has grown.
Sadly, too many families with children as well as individuals challenged by the complexities associated with boarding an aircraft and stowing carry-on baggage have found Virgin America. And they're flying it. A lot. While that sucks, it doesn't suck bad enough that it considerably dents the Virgin experience.
Just as I'm sure Virgin staff and crew do, you learn to tolerate and ultimately ignore the antics of an increasingly weather beaten and situationally ignorant and socially awkward flying public.
(For the record, I don't hate kids. In fact, I have one. And she does her share of traveling. But, just as she understands how to conduct herself in a restaurant she knows how to act in an airport and on an airplane. That line of thought seems lost on quite a few parents who treat terminals and aircrafts as their personal playpens. If you want to experience stinky feet, snoring, belching, farting, coughing, hacking, sneezing and the noises chewing with your mouth can produce, book a flight today. Travel decorum has gone out the window. Toss tired parents with difficult kids into the equation and things really go off the rails).
I can't blame Virgin for any of this. It's not their fault. It's the nature of the beast. You do something. You do it well. You make it affordable. You make every part of the process -- from online booking to boarding and deplaning -- efficient and cool and that's what you get ... the double-edged sword, the feast and famine of more business from more people who have no freaking idea what they're doing couple with zero consideration for those around them.
(And this comes from a guy who likes flying!).
Anyway, with an IPO on the horizon, I worry if the nature of the beast that is the stock market prompts Virgin America to unwittingly chip away at its experience to an extent that makes it more or less part of the mediocre to way below average pack.
Virgin could find itself slumming with once novel and refreshing carriers such as Jet Blue (JBLU) and Southwest Airlines (LUV).

That's the quandary really. It's sort of like the reverse gentrification of Virgin America.
It does all of these things to create a great experience. The ensuing success triggers growth, which naturally leads to an IPO. But the IPO causes the company to take measures that degrade the experience many of us came for in the first place.
I think that's the inverse of the gentrifiers come for the character of the neighborhood, but their very presence ends up eroding that character and making the neighborhood just like every other one with new condos and trendy boutiques.
With respect to Virgin America, it could be the case that the experience fosters success, but the success ends up hurting, if not killing the experience. In practice as a public company, Virgin might have to do things differently to make Wall Street happy. That could wind up a net negative for consumers.
While it will be fantastic to see Virgin fly from more cities and airports, for example, we -- the customers that helped bring the airline to the dance -- risk losing something somewhere else.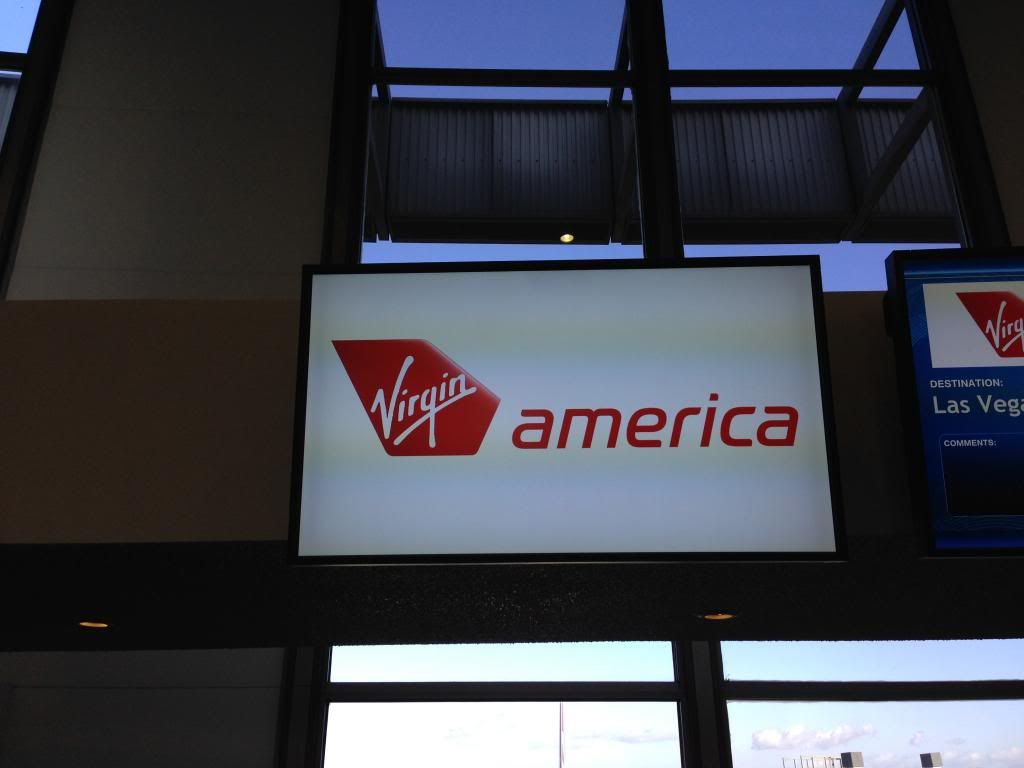 For instance, it doesn't cost much to upgrade your seat and your experience on Virgin America.
If you achieve status in Elevate, Virgin's frequent flier program, it costs less and is even easier to upgrade. The particulars of what I'm about to roughly review vary depending on your status with the airline and such, but the rough sketch represents the gap between Virgin and practically every other North American airline, most of which charge way too much money for an apartment in the slums.
For a nominal fee, you can book a Main Cabin Express seat on a Virgin America flight. That becomes free once you hit status in Elevate ...
For a couple hundred dollars more at or shortly after check-in, you can upgrade to what Virgin calls Main Cabin Select. You receive more from Virgin's Main Cabin Select than you do from a far more expensive (we're talking in the ballpark of $800-$900 expensive) upgrade to business class on Air Canada.
While the meal in Main Cabin Select might not be as good as business class or first class on a bigger airline, it's close. But it really doesn't matter because Virgin takes care of the other seemingly little things I argue most travelers actually want.
Case in point -- I paid for "a preferred seat" on my flight from Toronto to Los Angeles over the weekend on Air Canada. Truly highway robbery. You get nothing other than a seat with slightly more legroom closer to the front of the plane.

On Virgin America, however, that simple $30 upgrade (free if you achieve status in Elevate) scores you priority access through security as well as priority boarding. In Main Cabin Select you get all of the above, plus free food and drink.
Meantime, my more expensive Air Canada "upgrade" was good for a bulkhead seat in the first row of economy class, but that's it. In fact, because Air Canada still boards by row, I ended up getting on the plane last, which meant I had to stow my carry-on several rows behind my seat. That's a small complaint, but it's the type of thing Virgin has clearly considered and ensures never happens.
To add insult to first world injury, there was no WiFi on my Air Canada flight. No live television either. And the available entertainment options were limited at best.
The aircraft's old (or at least seems like it), which means my 1990s style tray table doesn't work effectively as a desk. And the crew is so overworked serving passengers that I have to sit with a pile of garbage in front of me for an hour or so after the food service Air Canada has the nerve to refer to as a "meal."
So, simply put, on carriers such as Air Canada, there's no attention to detail. Nobody took the time to care or to think ... What are travelers looking for? And how can we give it to them at a reasonable price? Not a second of thought and certainly zero execution went into constructing a compelling value proposition for the traveler who wants to get work done or, at the very least, not feel like an imposition.
And I could continue ... as modern day domestic air travel goes, there's not a better value or more pleasurable experience than Virgin America.
But, as Virgin expands and becomes a public company, will the reality of the situation lead it to pull back on the accessibility of Priority, Main Cabin Select and First Class experiences (You can get into first class, via upgrade, for a relatively reasonable $400). Will these luxuries that make flying decidedly better end up reserved only for people who can afford to drop thousands of dollars or are million mile fliers?
Or will perk and upgrade prices rise (or even stay the same) as Virgin cuts corners on service? That seems to be standard operating procedure in the airline industry. This reel of thoughts comes not from an airline expert like TheStreet's Ted Reed, but from a guy who travels a lot, enjoys it and has become a travel snob as a result.
So that's part of the concern with Virgin America on the brink of an IPO.
It -- potentially -- has gangbuster investment written all over it out of the gate. But then, as the reality of being a public company risks eating away at Virgin from the inside, the experience starts to lack. And Virgin loses the allure that put it in the position to go public and have a strong stock market debut in the first place.
Here's hoping management -- and that awesome marketing department (led by a fellow San Francisco State University alum !) -- can effectively navigate what often ends up feeling like an impossible process.
--Written by Rocco Pendola in Santa Monica, Calif.