This definitely came after takeoff.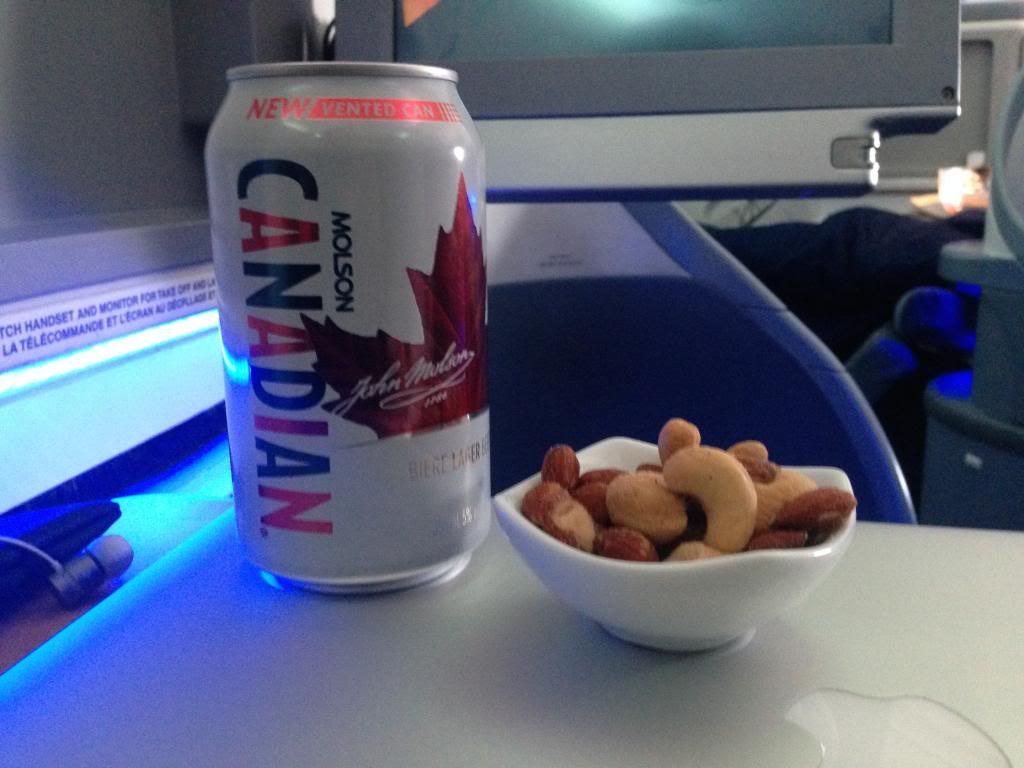 Followed by the appetizer, which I would classify as above average as salads go and excellent as airplane meal salads go. Though the lettuce wrapped up in the cucumber slice was a bit much.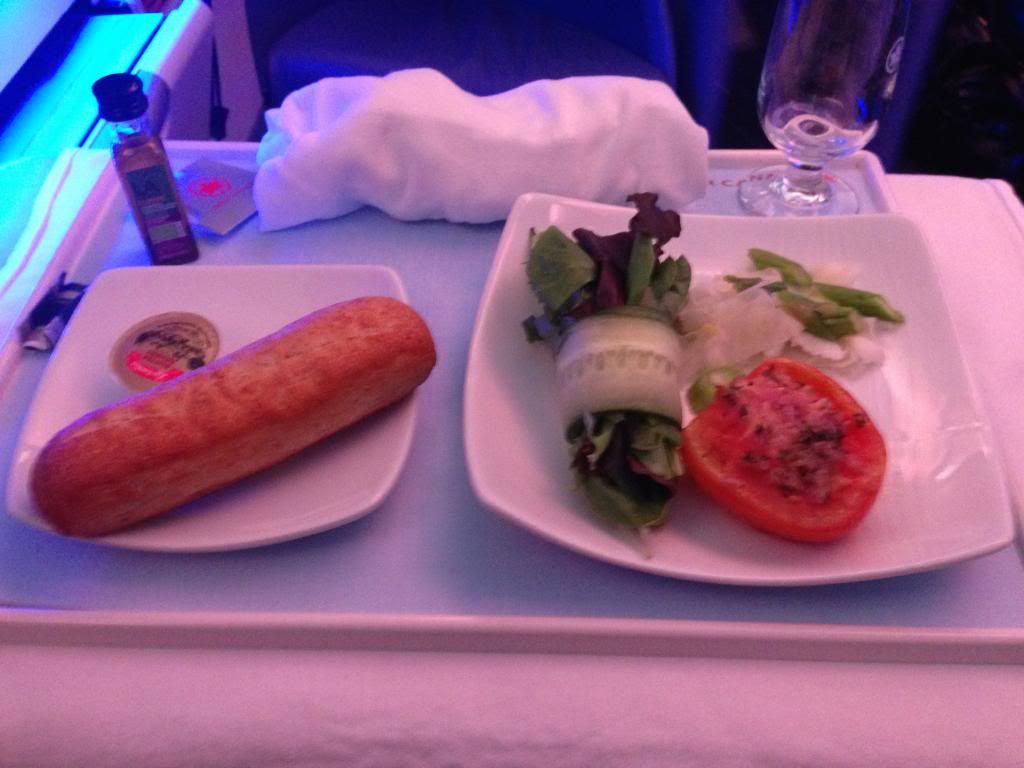 The salmon was really great. I can't cook it this well at home.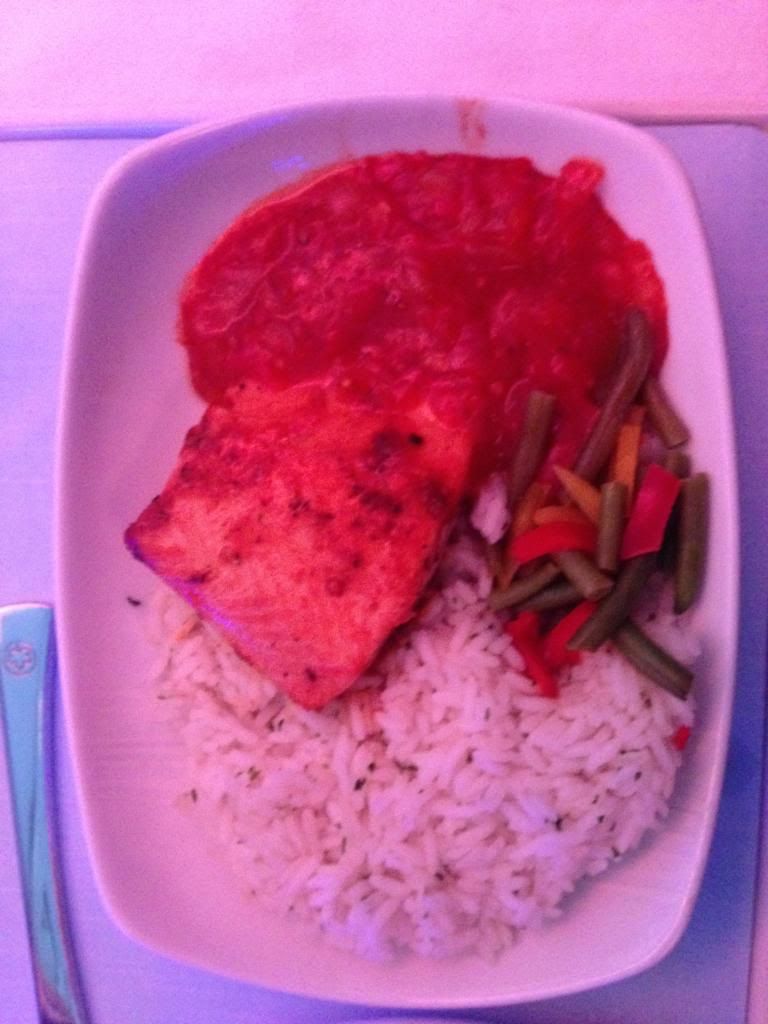 It seemed to me, however, that most other passengers ordered the beef.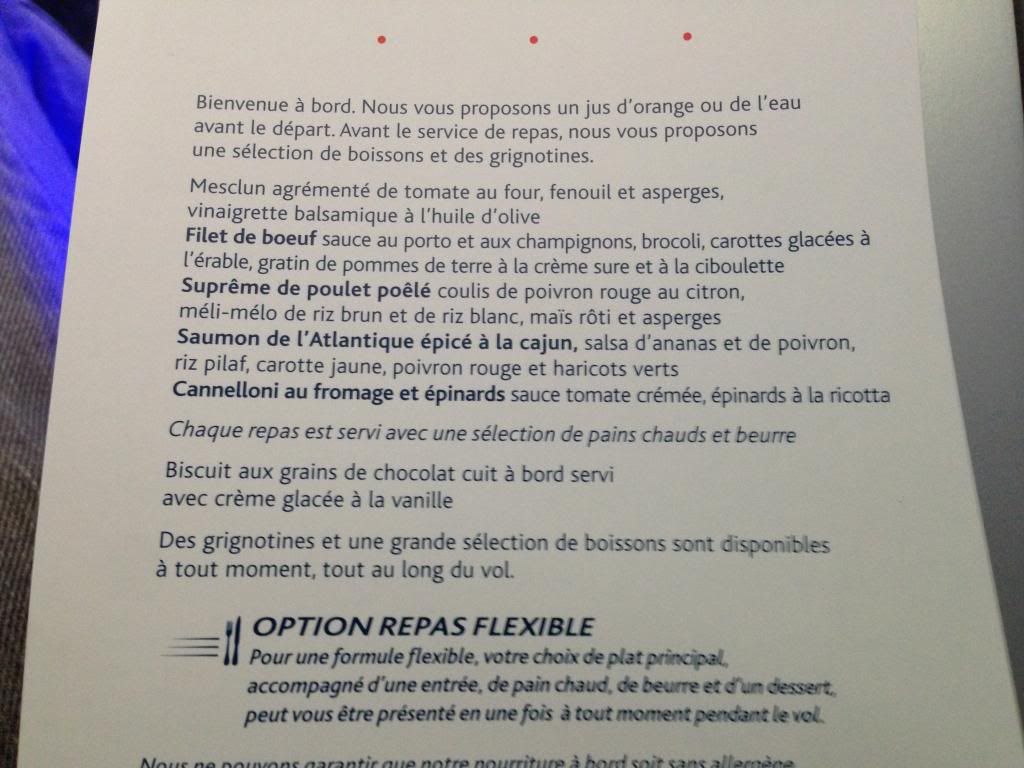 And dessert ...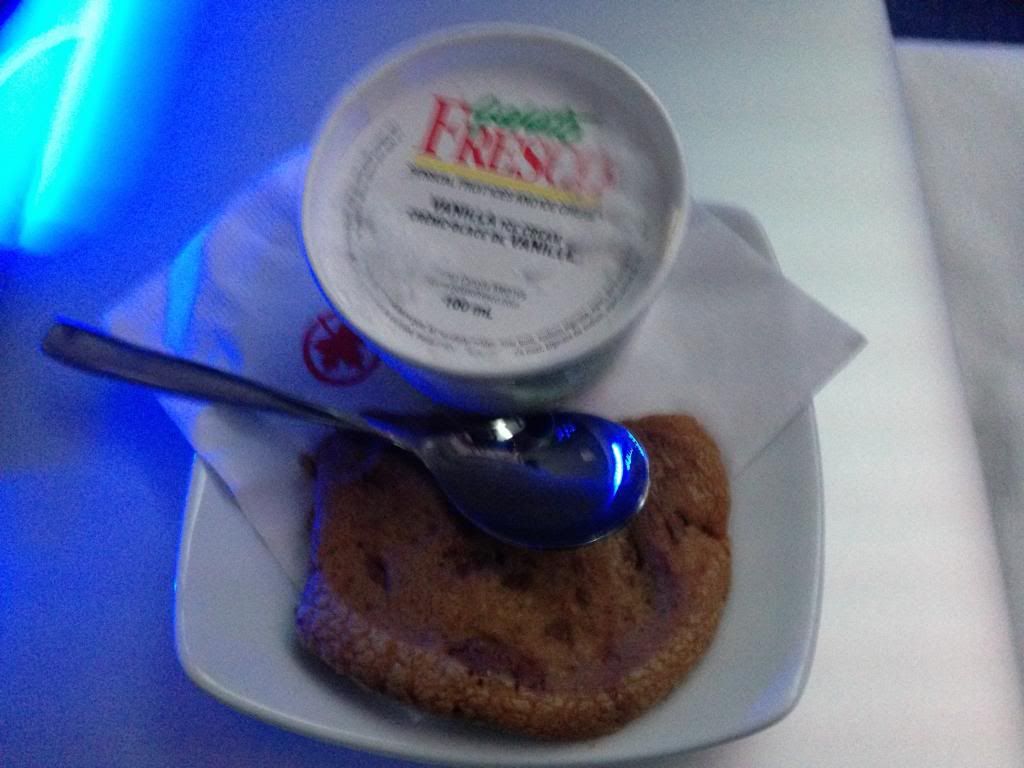 Apologies for the fuzzy image, but that's vanilla ice cream with a warmish chocolate chip cookie and a cold spoon.