Admittedly, I'm short at five feet, six inches tall, but you can get an idea of how spacious these seats are in this shot. When sitting up almost straight, my feet barely reach the footrest on the opposite side of my pod.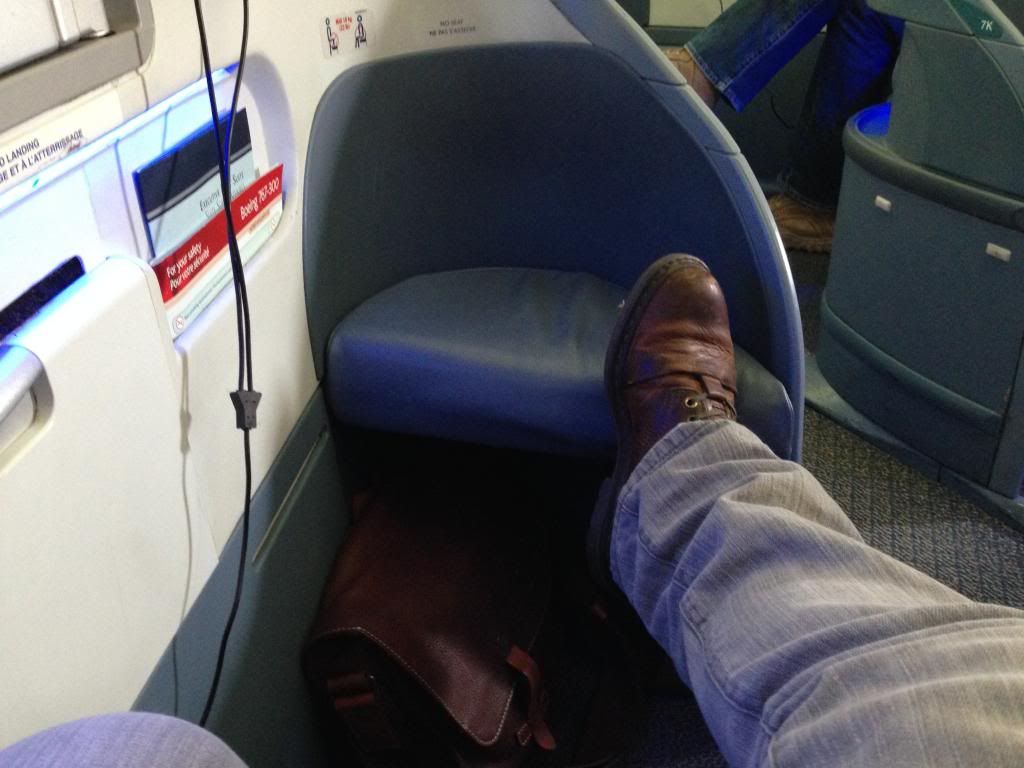 Onto the service and other features of the seat ...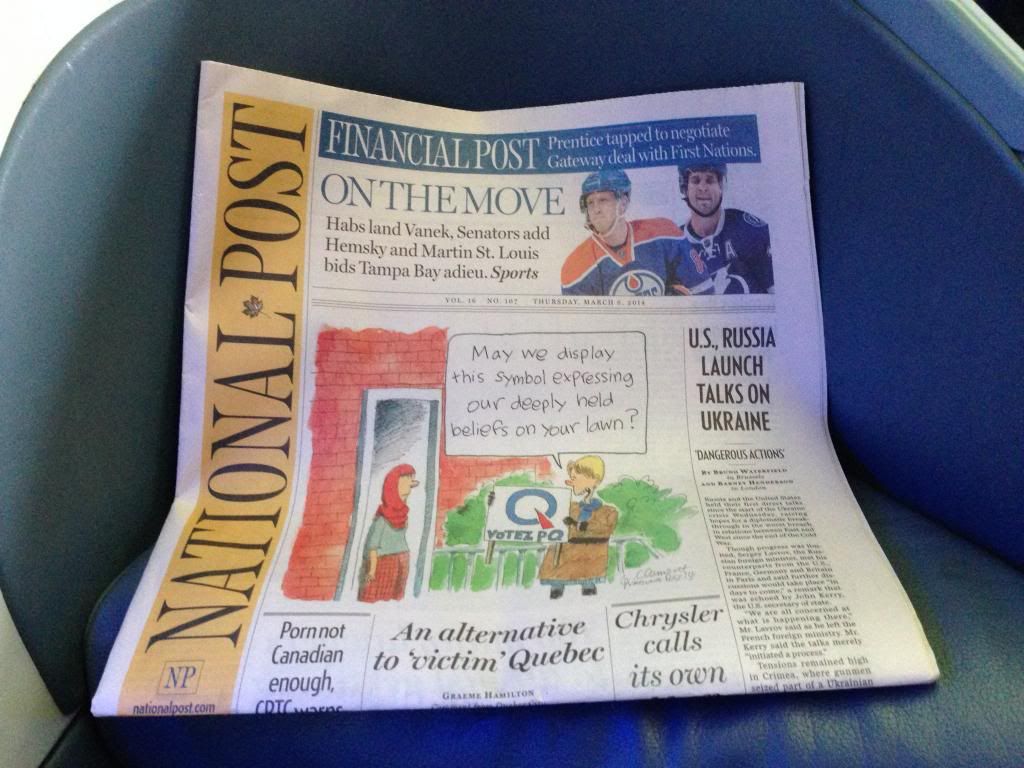 Pretty standard, but you get your choice of newspaper -- Canada's National Post or The Globe and Mail. And, of course, there's hockey on the front page.
As a big hockey fan (the trip, after all, was made expressly to see the Leafs play this past Saturday night), it's always great being in Canada. The country lives and breathes hockey. And the culture exudes it. You can't escape it.
Former Maple Leaf and current Los Angeles Kings scout Alyn McCauley was on my flight. I presume he was in town to watch the Leafs on Saturday because they'll be playing in LA this Thursday. And the customs guy talked to me about hockey for a good five minutes during my interrogation.
And there's the NHL-branded Enterprise Rent-A-Car counter: