NEW YORK (TheStreet) -- Inspired by Henry Blodget's fine work earlier this year at Business Insider, I decided to chronicle my experience flying business class. While Blodget flew Lufthansa from New York to Dusseldorf in what looked like an extra large first class seat, I experienced business class in my own semi-private pod with a full-recline, lie-back seat on Air Canada.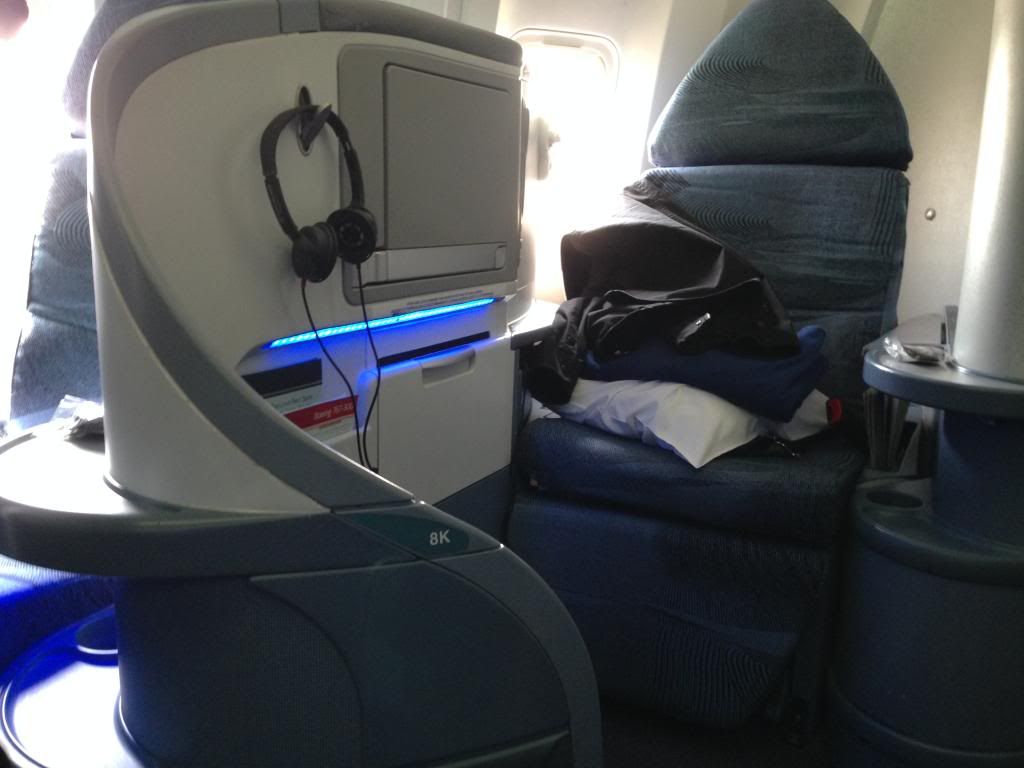 That was one of my neighbor's seats. I'll include more vantage points later in this article.
The media relations folks at Air Canada tipped me off to an important distinction regarding the class of service I flew. On my flight -- number 792 from Los Angeles to Toronto aboard a Boeing (BA) 767-300 -- I received business class service with Air Canada's international business class seating configuration.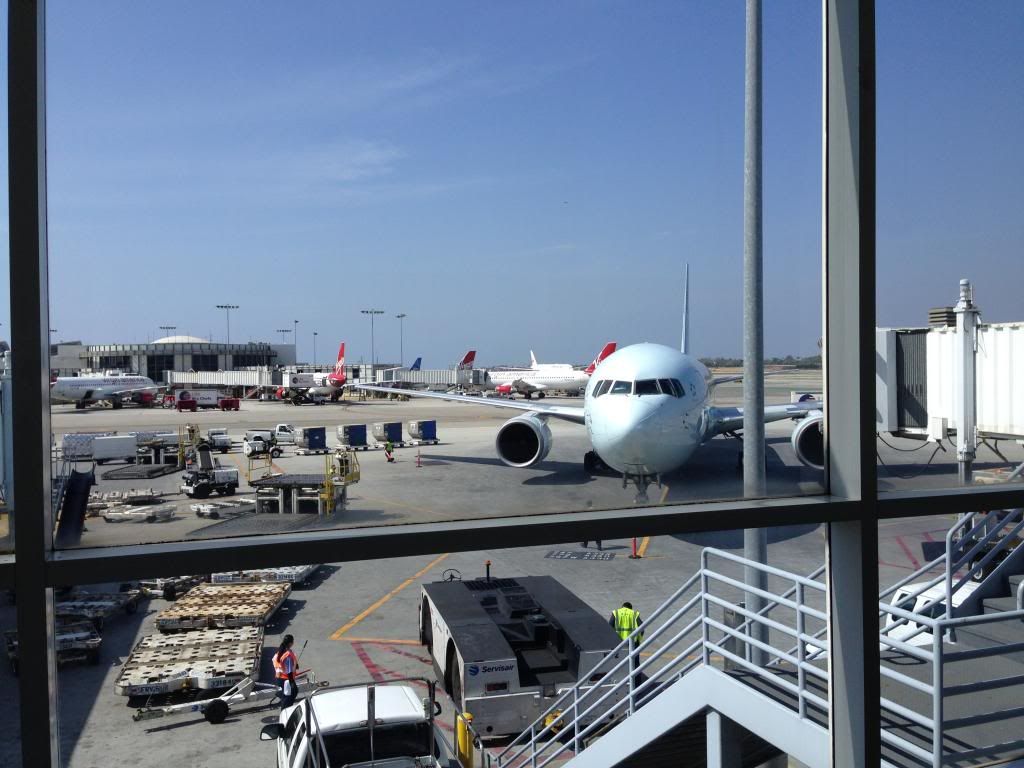 Fine jet, though I would have rather been on one of these monsters (which I have never flown before) or one of those Virgin America (after they IPO we'll be writing that as a ticker symbol!) Airbus numbers I most often hitch a ride with seen in the background above.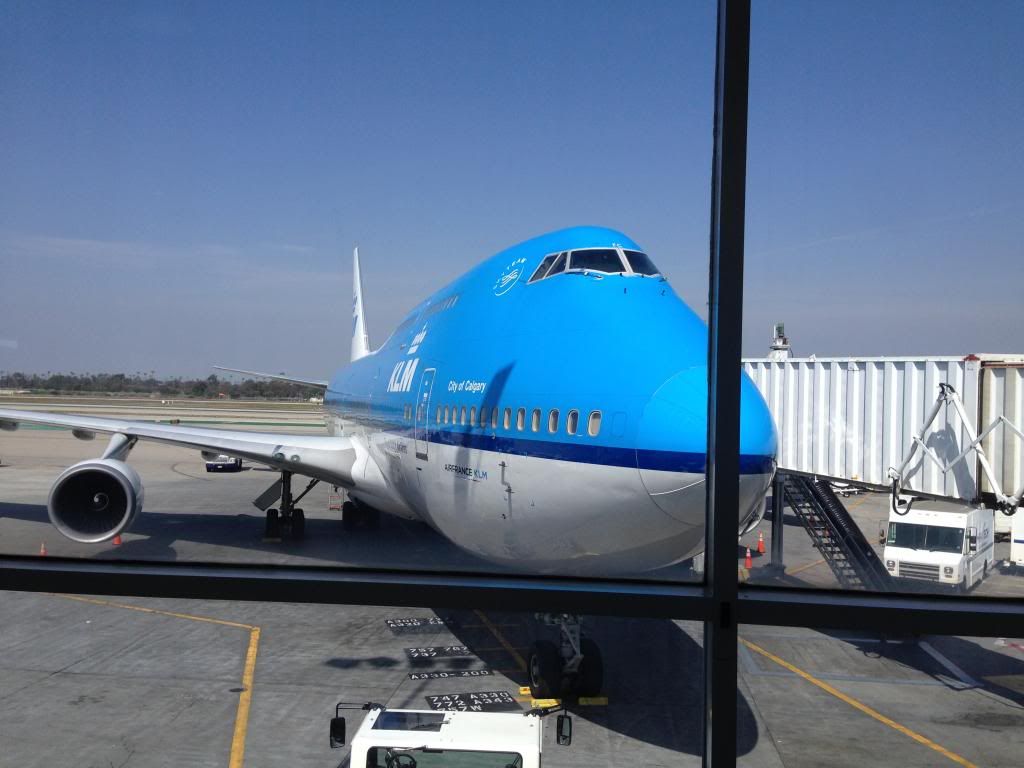 Anyhow, the cabin on Air Canada is situated the way it would be on a long-haul international flight. In fact, the Boeing aircraft I was on flies these routes. But the service is not the same. It's stepped up on routes that venture outside of North America.
On subsequent pages of this article, I'll illustrate the experience with blow-by-blow pictures, captioned with a few words (or more) beside each.

But first, some thoughts, including a critical one or two.