NEW YORK (TheStreet) -- This is not a good sign. And it lends support to what I wrote in January about Beats Music.
The new streaming music service is, for all intents and purposes, nowhere to be found in Apple's (AAPL) App Store rankings. Pandora (P), as expected, continues to rock steady. But you can really ascertain just how poorly Beats is performing when you see Rdio and Slacker Radio ahead of it on the list of top-grossing apps.
Lucky for Beats, Dr. Dre and the company's other backers have lots of cash. If they're as arrogant as they came off ahead of and on the launch of their service, they might be equally as stubborn. So they'll pour money into a loser like beaten gamblers walking around Vegas acting like they own place at the same time as they're getting cleaned out.
A piece by Paul Resnikoff over at Digital Music News probably explains a considerable bit of Beats' problem. They're trying to squeeze water out of a rock with a platform that requires too much attention and passion -- two things lacking among most people who listen to music.
I stand by what I said in If Only Beats Music Could Run a Streaming Service As Well As It Runs Its Mouth -- the folks behind Beats are realizing that doing streaming radio isn't as easy as they think, even if you're a rock and roll star.
Here's how things stand in Apple's App Store. The first two screenshots show where Pandora and Beats are in the rankings in the top free apps. The remaining three show the top-grossing apps.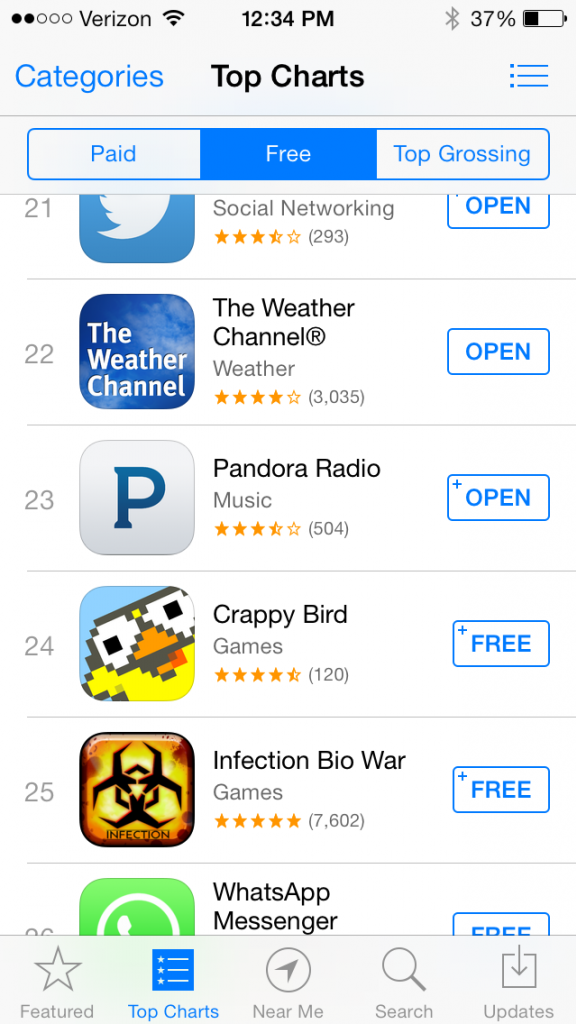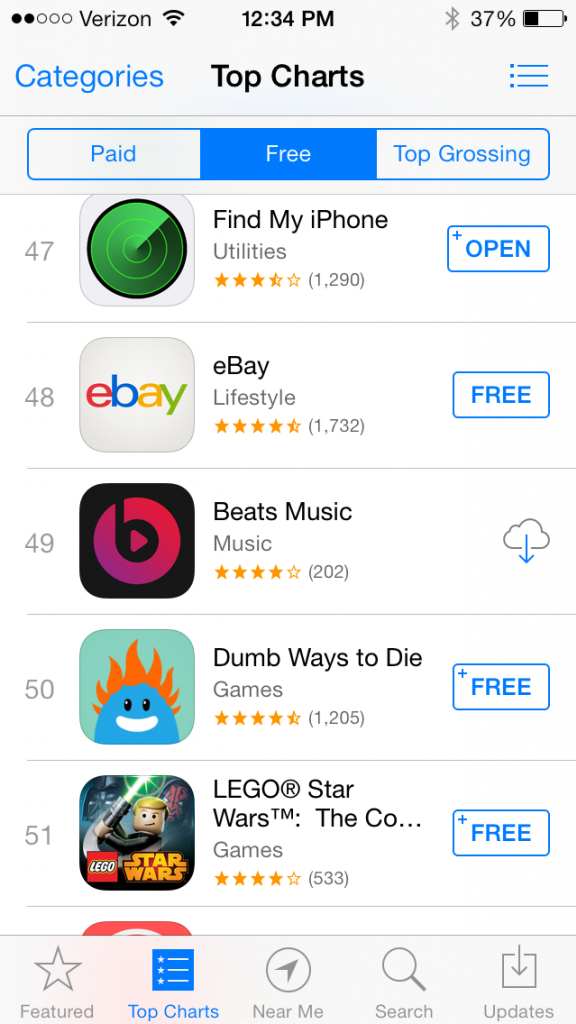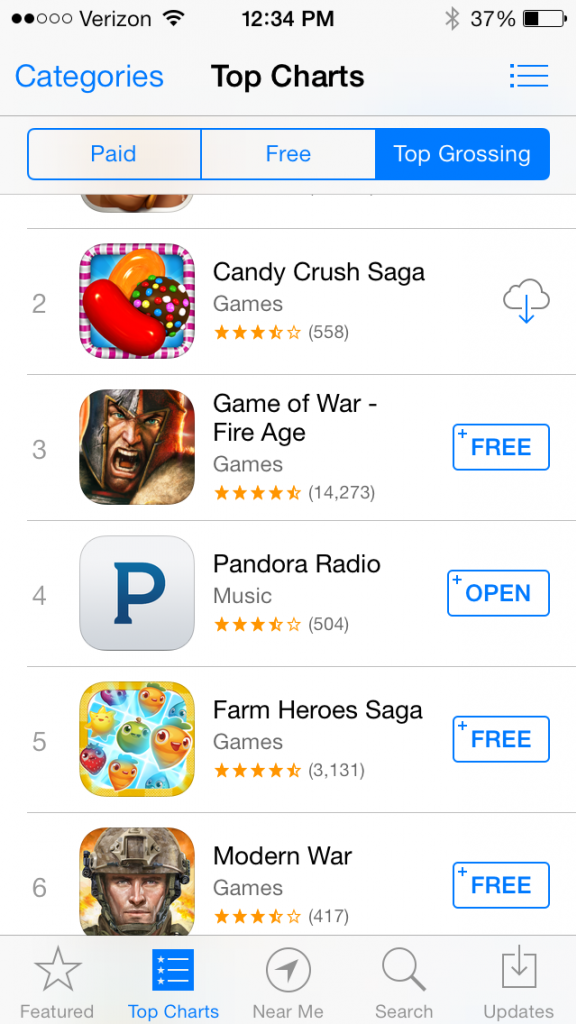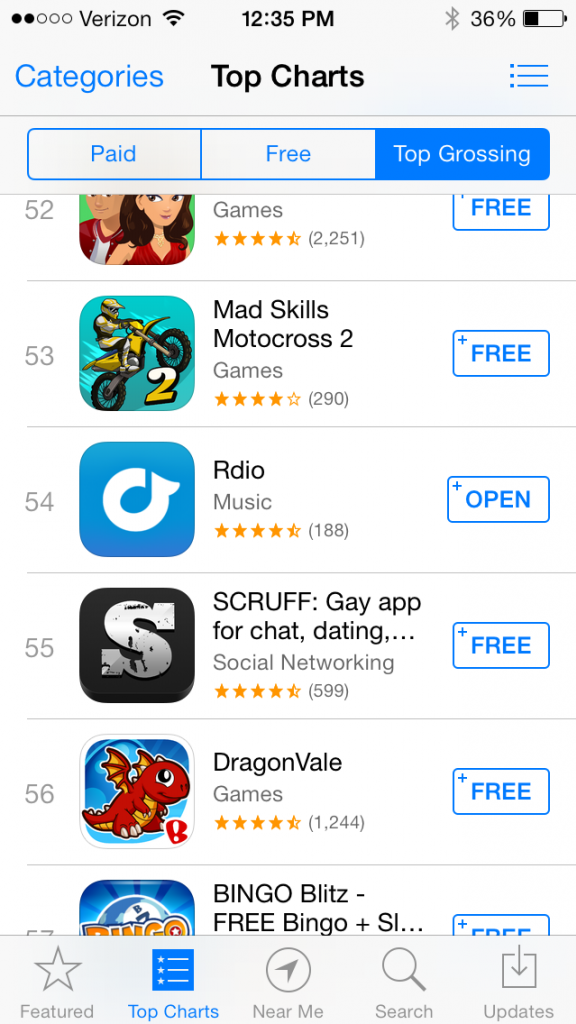 --Written by Rocco Pendola in Santa Monica, Calif.