NEW YORK (TheStreet) -- In May, I reported on Starbucks (SBUX) replacing a local florist on a Santa Monica corner near where I live.
This image from last year illustrates the opposition Farrah's Florist tried to generate to stop Starbucks:
Obviously, and thankfully, the florist failed.
And, just a couple weeks ago, Starbucks opened.
Here's a look at the facade/streetscape along Wilshire Boulevard, 11 blocks from Ocean Avenue: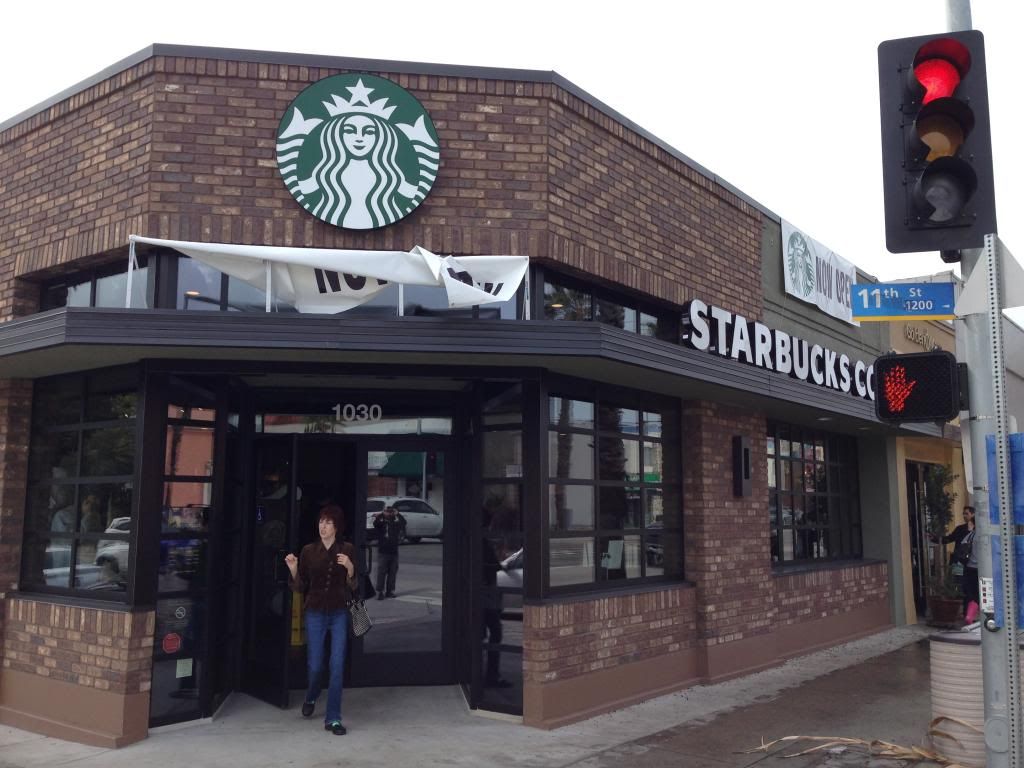 You can review my arguments in favor of the Starbucks -- and against the florist -- at the link that leads off the present article.
I reckon I'll be proven right. Here's why ...

First, the building makes the street look better.
Second, it is absolutely what residents of a city such as Santa Monica expect. We've seen an influx of startups in this city. Employees at these companies and other creative and/or high-earning types not only expect, but prefer Starbucks to a local florist.
They might not run around saying that, but it's true.
The local florist adds nothing to the neighborhood. The guy that owned the place was most often in the back preparing orders. There's no sense of community created. No reason to move through the neighborhood and potentially linger. But Starbucks changes that.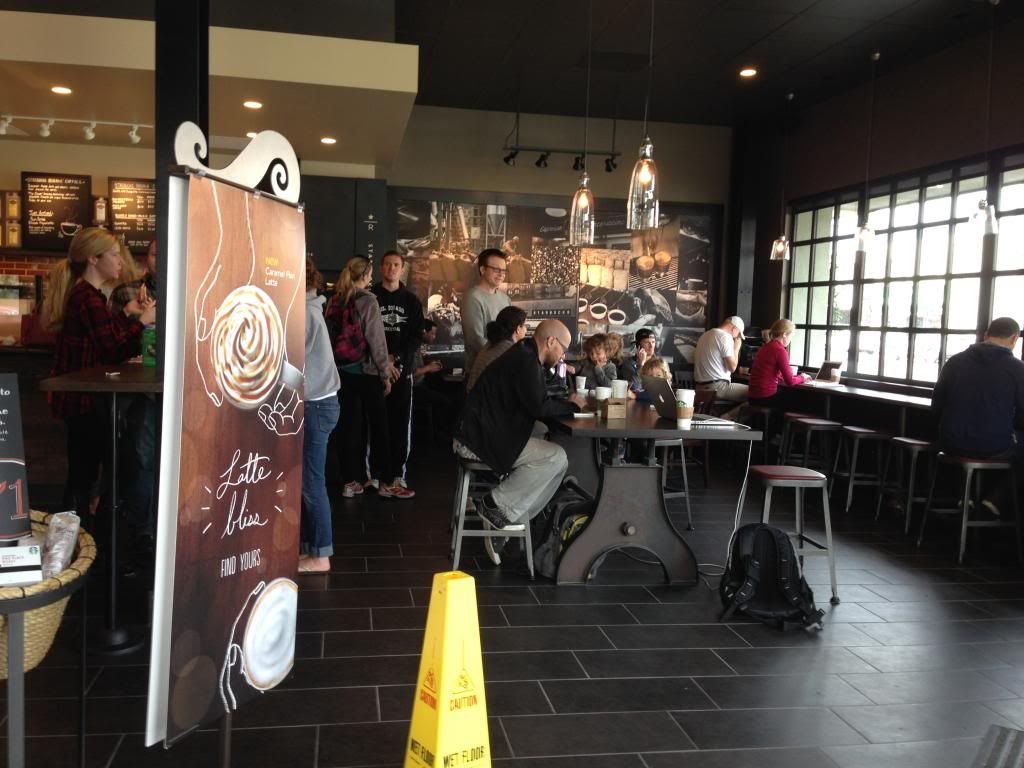 The organic restaurant next door -- Golden Mean -- must be thrilled. Again, it's not politically correct for them to broadcast that, but I'd be willing to bet a few dollars that Starbucks will generate more business for Golden Mean than Farrah's Florist ever did. And that's really what it's all about.
Old ladies popping into a florist shop just because they have been for the last 25 years accomplishes nothing for the neighborhood. Starbucks reenergizes a part of Santa Monica that was in need of a bit of re-urbanization. It will create more foot and auto traffic and more routine stops by residents and visitors to the corner which will -- there's no doubt in my mind -- spill over to the local and chain businesses in the area.
Let's move away from arguments over whether a business is national/formula chain or local/possibly unique and discuss something that matters on the ground -- what type of use are we looking at?
The florist moved several blocks up Wilshire. If I were him, I would have left the core of Santa Monica ... maybe grab some cheap space in a more industrial area of the city or West Los Angeles. And focus on what will keep you around for the next decade -- filling orders for the online flower shops.
There's no need for these guys to exist, both from the standpoint of their personal business prospects and the health of the neighborhood. Golden Mean, OTOH, makes perfect sense. And it makes even more perfect sense now that it's situated next to a coffeehouse that's always crowded rather than a florist that prompted very little in terms of meaningful urban activity.
And, if you think Starbucks' domestic growth prospects are dead, think again.
I'm one person and I've witnessed the early innings' transformation of a street corner in a vibrant town fueled by Starbucks. And, at the beginning of the year, I reported on how Starbucks could end up providing a similar jolt to a city in desperate need of one -- my relatively dead hometown of Niagara Falls, New York.
--Written by Rocco Pendola in Santa Monica, Calif.