Author's Note: This article was written late last week while testing Eyes-Free Siri on a Chevy Sonic. Monday morning Apple announced CarPlay, billed as "the best iPhone experience on four wheels." Curiously, there's no direct mention of Eyes-Free Siri in Apple's marketing or official press release on this new feature. Based on the the way Eyes-Free Siri functions, that's not a surprise (as illustrated in this article). For CarPlay to be a success, Siri must be better. Hopefully we'll see a new and improved Siri accompany this renewed in-car infotainment effort from Apple. If it's basically Eyes-Free Siri rebranded, but not improved, don't expect much. It will end up Siri operating through your vehicle's dashboard with all the same stops, starts, bugs, miscues and miscommunications that hurt the present Siri experience.

That said, I would be shocked if Siri is not greatly improved -- as in way more intelligent -- in this forthcoming iteration. Because, of course, we would expect nothing less from Apple, a company obsessively focused on details and perfection in execution.

So read the present article with this in mind and then color me prescient or flame me as an Apple hater. The truth likely sits somewhere in the middle.

For more details on CarPlay, see Chris Ciaccia's Apple Want Its Piece Of the Connected Car.

NEW YORK (TheStreet) -- First things first ...
For the most part, I have nothing but good things to say about the Chevy Sonic from General Motors (GM).
The folks at GM were nice enough to let me borrow one so I could test Apple's (AAPL) Eyes-Free Siri.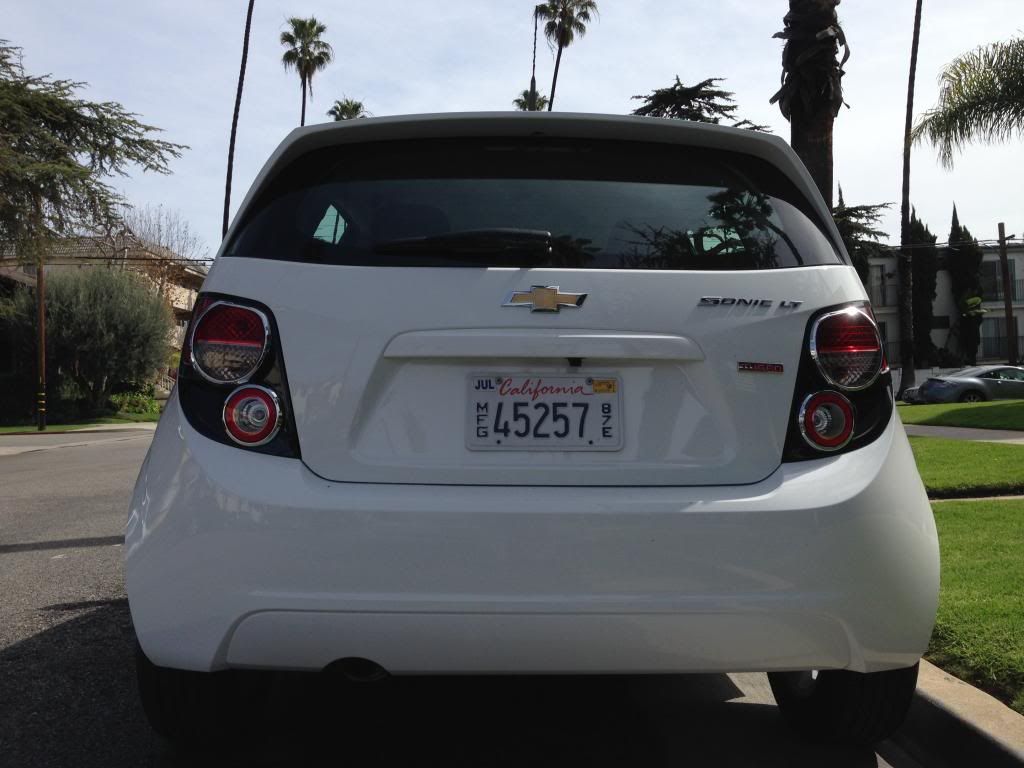 I'm not much of a car guy, but for $20,000 -- give or take a few grand depending on model/options -- I'm confident enough in my feel for the driving experience to say the Sonic provides strong value. Frankly, when I looked at the car I wasn't expecting much. However, once I drove it, that changed. It's every bit as comfortable and feels just as powerful as my 2013 Toyota (TM) Prius (which I am also happy with).
That said, I have to question GM and, more so, Apple's decision to go nuts to the struts marketing Eyes-Free Siri on Winter Olympics (and other) broadcasts.
Surely, you've seen the television spot by now:
GM beat us to death with that thing during the Olympics. So much so I figured I had to drive a car equipped with Eyes-Free Siri. I needed to discover what all the commercially manufactured fuss was about.
My logic: If GM and Apple, assuming Apple has a say in these matters (read on, but remember that thought for the narrative conclusion on Page Two), decided to feature nothing other than Eyes-Free Siri on the Equinox commercial, it must be otherworldly good.
The reality: Going back to consistent use of Siri reminded me just how bad it can be. And Eyes-Free Siri is little more than a marketing ploy ... a name attached to functionality you can achieve in vehicles not officially outfitted with Eyes-Free Siri. In fact, this functionality, at times, works better in my Prius than it did the Sonic.

All of this leads me to argue (and reassert) that Tim Cook needs to fix two major problems at Apple:
Siri (obviously) and Apple's increasingly damaging external partnerships.
In fact, in a vignette of irony, GM's advertising drew me closer to dropping a couple bucks on another item that goes by "SIRI," Sirius XM (SIRI) Satellite Radio.
My Sonic was equipped with XM. That allowed me to listen to E Street Radio. Long ago, I subscribed almost solely for that station (and a little Howard Stern). Every time I was in the Sonic, I found myself drawn to the satellite radio option. In fact, the only reason why I continued to employ Eyes-Free Siri was for the purposes of this article.
At this juncture in Siri's development, it would have made more sense for GM (and saved Apple the embarrassment) to feature Sirius XM as an option and/or tout Pandora (P) functionally. Though, as I explain in this article, if you have an iPhone that experience falls meaningfully short.