NEW YORK (TheStreet) -- We live in an East Coast-centric world.
Here on the West Coast, we have to deal with that every single day. East Coast bias reared its ugly head -- again -- when we had to watch The Grammys on tape delay.
And people on the East Coast have the nerve to incessantly complain about the weather.
Feel shame after you see this ... a shot from Southern California, where, by Saturday, some spots could see around four inches of rain. These are downed palm tree branches, people. We have to maneuver our SUVs, hybrids and an increasing number of Tesla (TSLA) Model S electric vehicles around these hazards. Some even have little prickly thorns on them.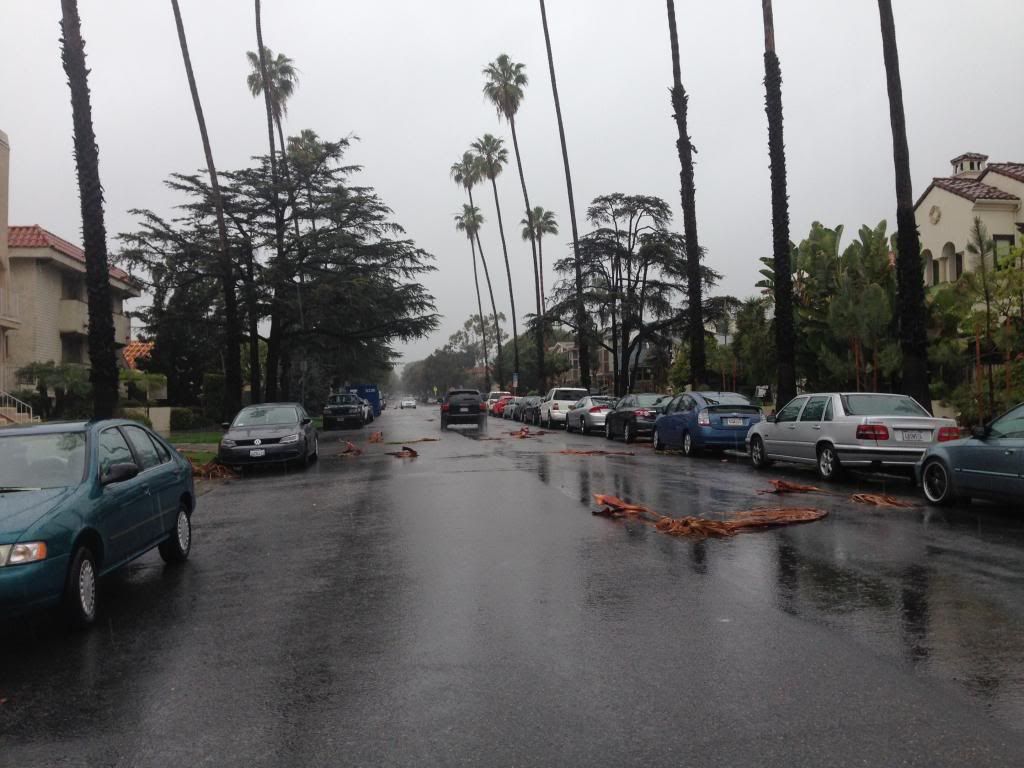 To top it off, this inclement weather might threaten our granola harvest.
@Rocco_TheStreet Start gathering two of every quinoa.

patrick reynolds (@buffaloreynolds) February 28, 2014
Here's more cold hard reality from the deluge via a Facebook (FB) friend of mine: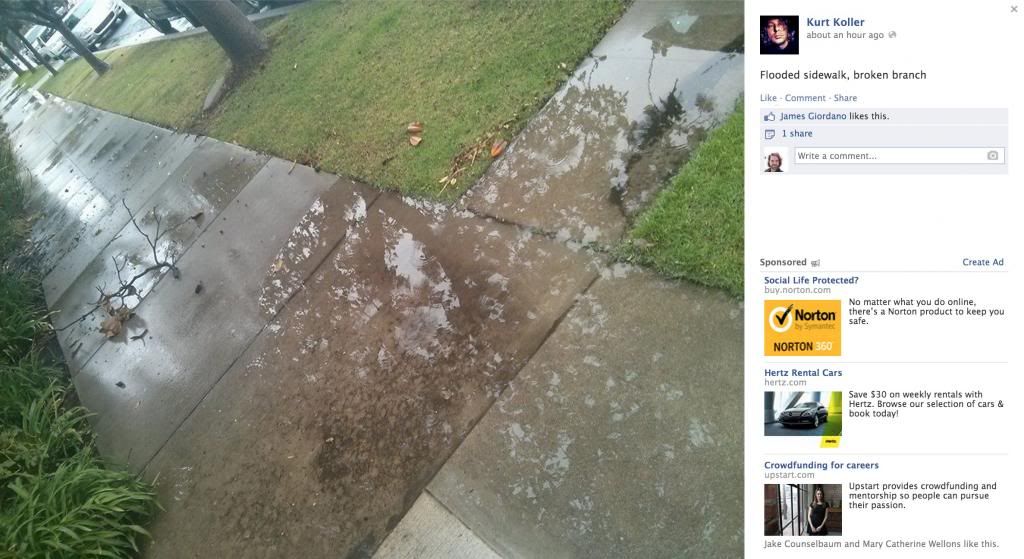 But don't just feel bad for us. Look at what the topsy turvy weather conditions the poor people in North Texas have to deal with over the next couple of days: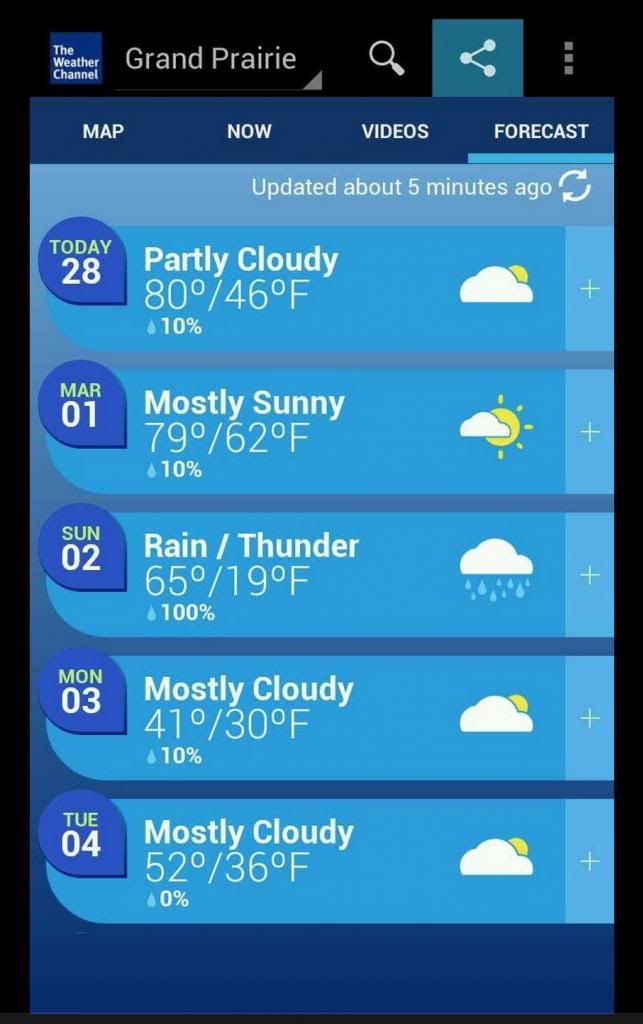 And people actually come after TheStreet's Carlton Wilkinson for his real-life, intelligent and thoughtful discussions on climate change .
--Written by Rocco Pendola in Santa Monica, Calif.