NEW YORK (TheStreet) -- I got drunk and found myself over at Seeking Alpha the other day. And I saw the following comments, back to back, on a Netflix (NFLX) article that got me thinking: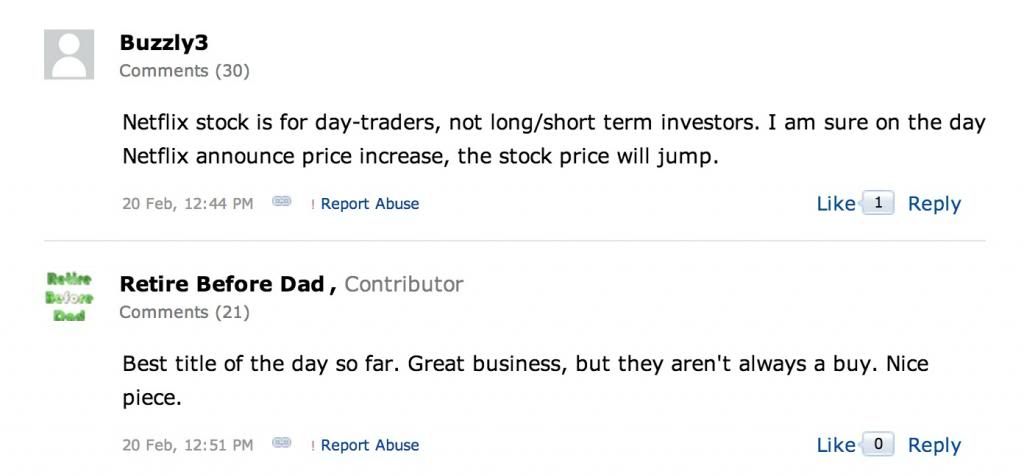 What the author said is inconsequential. He spewed the standard, increasingly irrelevant quantitative case against NFLX. If you're going to be bearish, which has become a royal waste of time, you require some informed qualitative insight or you're even more useless than I am.
But the comments are telling. They show we have been in a new world with respect to investing for quite some time. One that some people, if these comments are representative of a significant number of individuals, have yet to comprehend.
Netflix stock is for day-traders, not long/short-term investors
While it's tough to know exactly what that means without an intellectual assessment and complete post-interview, we'll take a stab.
If this chart shows a stock suitable "for day-traders," but "not long/short-term investors, then I need to reconsider how I define each term.
NFLX has returned 270% over the last two years. And it's been pretty much a straight ride up. A veritable no-brainer as far as long-term investments go where I come from.
It's moot if two years doesn't qualify as long-term for you. The return's all that matters. You could have cut the time you held NFLX off at a year or two and ended up in far better shape than you would have been in with what we might classify as traditionally instinctive long-term plays.