Fast forward to Apple deemphasizing iTunes in favor of iTunes Radio, the Pandora radio knockoff. The first link in the first paragraph of this article explains the shenanigans Apple pulled there. Truly shameful if you think Apple ought to have the interests of "somebody" other than itself in mind. Truly pathetic if you think the music industrial complex brings its misfortune upon itself thanks to mind-numbing inability to vision and dictate its own future. (Mark me down for equal parts shameful and pathetic).
Apple shoved a bad iTunes Radio streaming deal down the industry's throat. One accepted by major and, to my surprise, indie labels as well. These cats likely signed on with nary a whimper because Apple floated the false notion that iTunes Radio would prompt listeners to pay to download music. You know, use the "Buy" button (which actually lists the price in red until you click it and it turns green) located in the top righthand corner of your iPhone screen.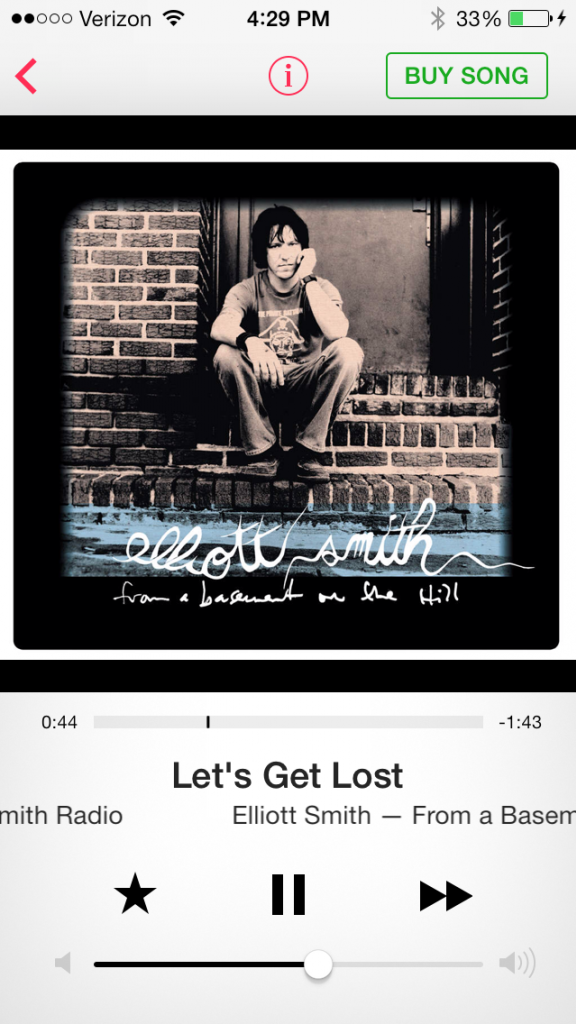 It's not happening. At least not at any meaningful scale to turn this pitiful tide ...
The first graph chart shows sales. The second displays units. Both come from the Recording Industry Association of America (RIAA) via CNN/Money: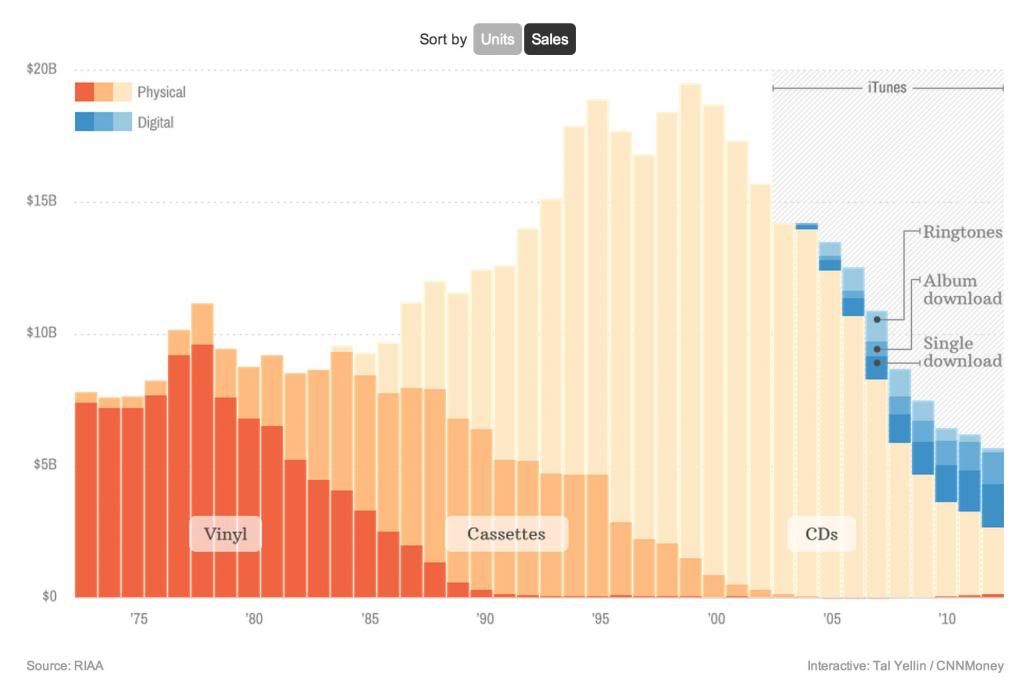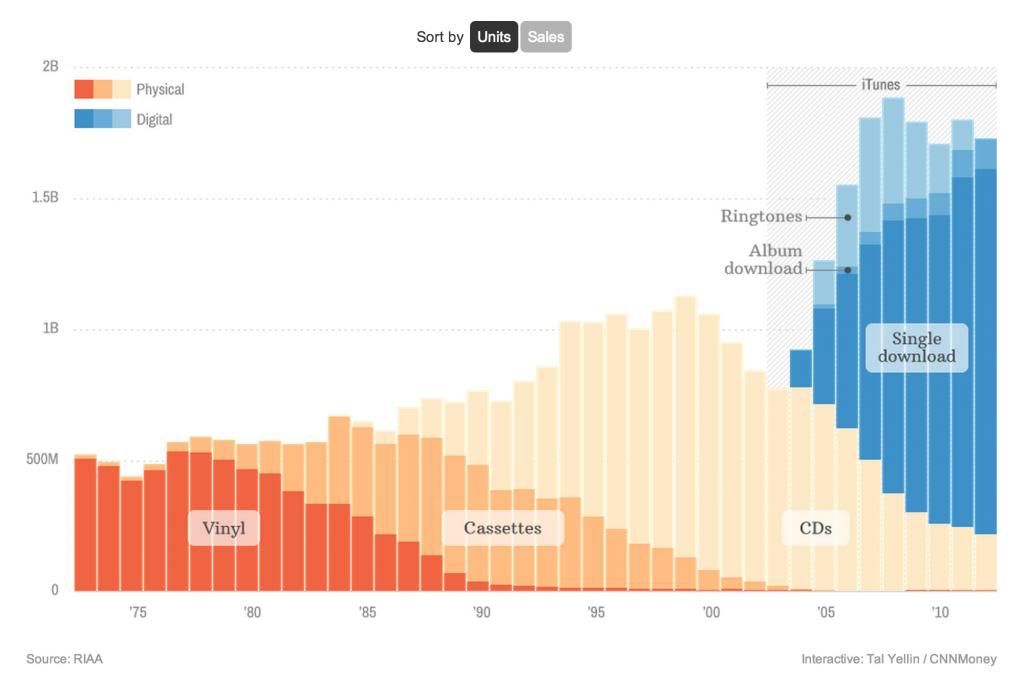 If there was ever a time and a place to refer to an industry as "populated by complete and total morons," this moment -- right here, right now -- is it. What a gaggle of complete and total morons.
It's funny (not, as in, funny haha) to consider what Apple did to the music industry ... Twice ... But even funnier (not in a knee slapping way) to compare the greatness of Apple as an organization with the ineptitude of the music industrial complex.
Here's an industry that owns its greatest asset -- music.
Outright.
Yet it sat idle for decades. First relying on old school and now dead physical distribution channels to realize, granted, great success. But there was never a succession plan in place for the digital era. Not to replace sales. Not to revamp a royalty system that hasn't changed in ages. The record labels -- big and, with few exceptions, small -- allowed Apple to determine the look and feel of change. And, as we move forward (finally), it will be Pandora who will dictate change with respect to royalties.