NEW YORK (TheStreet) -- For background, see June 2013's Apple (AAPL) Should Be Ashamed Of Itself and August 2013's Downloads Die, Apple Lives, Music Industry Suffers.
Last summer, as most others hemmed and hawed, we were out in front. What we knew then -- and never second-guessed -- has become painfully apparent to the obvious masters today:
CD sales died. Digital downloads are dying. Streaming rules.
Because, outside of a handful of diehards and purists, who of sane mind and body would spend hundreds or thousands of dollars annually on CDs and/or downloads when they can drop $10 to $20 a month to access an unlimited number of songs (and albums) as often as they like?
Add Pandora (P), the only pure-play radio offering, to the mix and Web platforms serve music fans like they've never -- ever -- been served before. And because streaming music is more than just this ephemeral thing that's happening, we are never, ever getting back together with the old way of doing things.
While Apple deserves to be called out for shafting the industry, we should chide the music industrial complex -- major and independent labels alike -- for submitting to Tim Cook after Steve Jobs rode them hard and put them away wet.
Consider what Apple has done to the record labels over the years.
First, Steve Jobs destroyed the record album. The days of blowing $10-$20 on an LP went away with iTunes. Whereas today's no-brainer is on-demand, subscription-based streaming, coupled with Pandora (not to mention YouTube), yesterday's clear choice was buying only the songs you like at $0.99 (and, later, $1.29) a pop.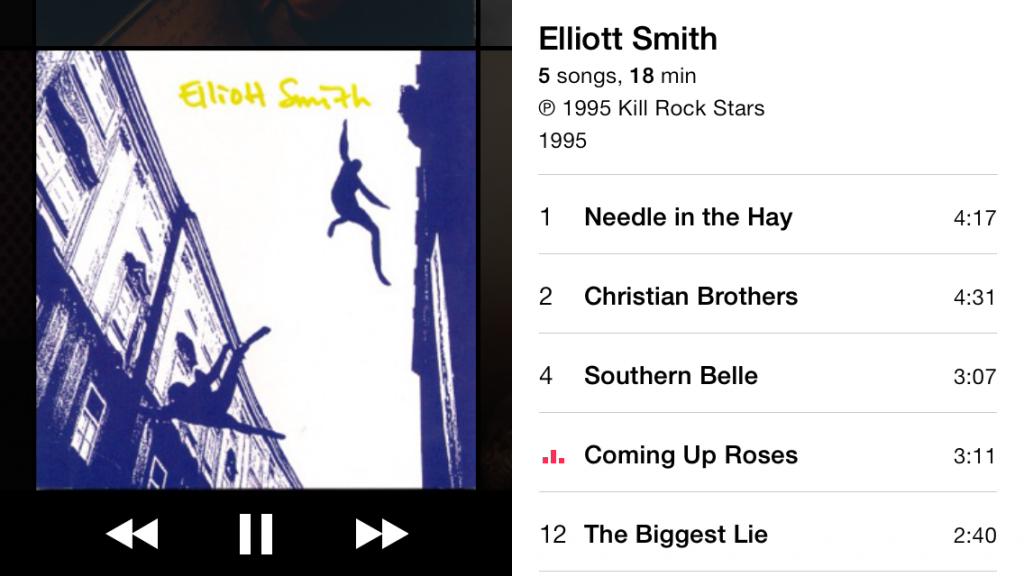 On one hand, the album gravy train needed a kick in the ass.
On the other, there's nothing better than an album artist. They're a dying breed. Springsteen and Taylor Swift are two of a handful of present-day acts who still create beginning-to-end masterpieces worthy of your investment.
That said, for all intents and purposes, thanks to Apple, music listeners have lived in an a la carte world for quite some time. That's pretty incredible, particularly when you consider how cable/satellite television subs incessantly and futilely long for the same.
The music industry, flat-footed abomination it is, had no plan for this new world Apple and the then-emerging digital era introduced. It simply allowed Apple to use it like a cheap (you fill in the blank) to further Cupertino-centric ambitions.