NEW YORK (TheStreet) --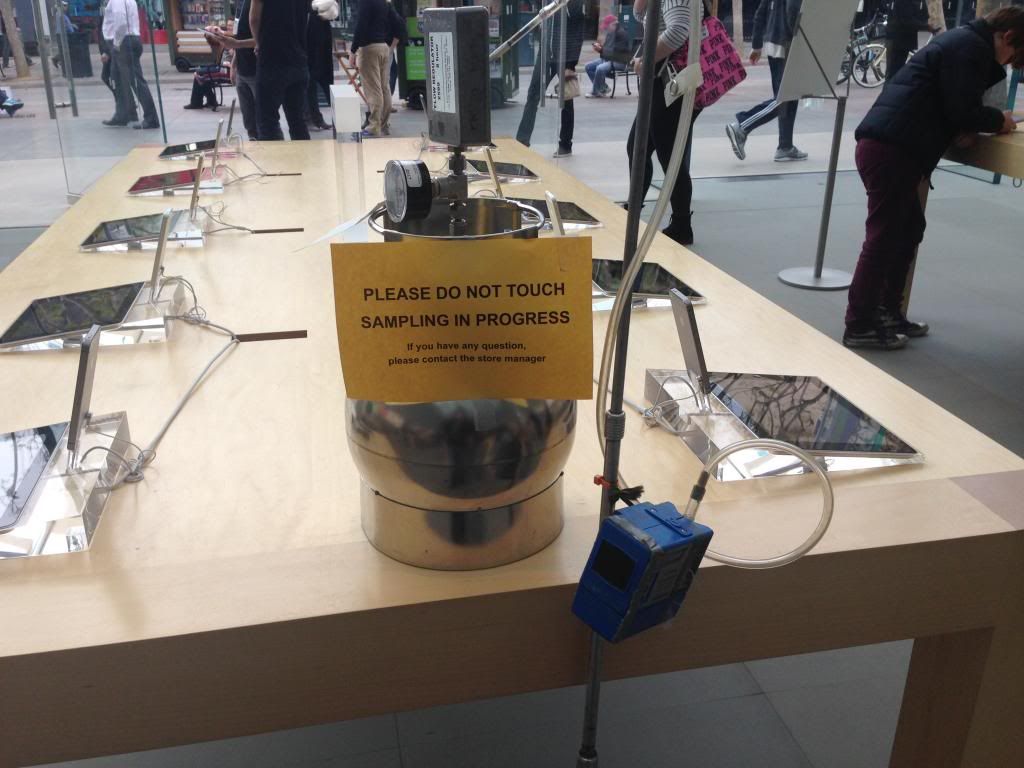 That's an image taken Thursday afternoon at the Apple (AAPL) Store in Santa Monica.
Apple has not responded to TheStreet's request for comment on the issue, however last week we reported on a smell that some people, including Apple retail employees, classified as "body odor" or "B.O." And now Apple is drawing air samples to, presumably, determine and remedy the stench at what is not only one of its flagship locations, but most financially lucrative and architecturally significant outlets.
The source who tipped me off to this issue originally spoke with a person who claims to be overseeing the air quality investigation at the Apple Store. While this person wasn't at liberty to say much, he did note that Apple has had similar problems at other locations, but is responding here because of "a recent complaint."
This person also agreed that rather than body odor, the smell reeks of some sort of adhesive. I can verify that, on Thursday afternoon, the store is easily the worst I have ever smelled it. And, indeed, it's probably not B.O. Maybe more alarmingly it does present to the novice nose as something more chemically-charged ... quite possibly adhesive.
If this is the case, it could raise health concerns for consumers as well as Apple Store employees who spend a considerable amount time breathing this worse-than-dank retail air. Of course, we'll have to wait for the results and, hopefully, official word from Apple (which I have requested again).