**UPDATED from 2:23 P.M. EST to add screen captures from Apple's App Store on Pages One and Two and details on the debut of Beats Music on Page Two.
NEW YORK (TheStreet) -- As I explained in Here's Why Pandora Keeps Crushing The Market, if you do not view Pandora (P) as a dynamic redefinition of traditional broadcast radio, you fail to completely understand the company's story and epic stock price run.
While there's no doubt Pandora competes for ears with everything from Apple's (AAPL) iTunes Radio to Spotify to the newly-released Beats Music, it runs a fundamentally different (as well as more mature and sophisticated) operation than any of those names or the dozens that fall between.
Former Pandora CEO Joe Kennedy made the decision to disrupt traditional radio before Apple released its first iPhone. When Steve Jobs introduced the Blackberry (BBRY)-killing smartphone, he featured Pandora, primarily because of its straightforward and intuitive platform. Jobs realized something that still stands today -- Pandora can help Apple sell iPhones.
Despite all the babbling about competition from established, new and/or emerging Internet radio players, Pandora remains the third top grossing app in Apple's App Store, the top free music app and the 18th free app overall (for comparison sake, Netflix (NFLX) is 23rd, Twitter (TWTR) is 28th and, at 37th, Spotify is the next closest free music app). These numbers are all as of noonish, West Coast time, Monday.
The third top grossing app overall in Apple's App Store. Think about that. Here's a company that pretty much chooses to not promote its subscription option at all and it's the third top grossing app in Apple's Apple Store. These other cats bend over frontwards, backwards and side-to-side trying to get you to subscribe and -- check my work, again, as of noonish Monday -- the next Internet radio app to appear on the top grossing list isn't even Spotify, it's the very worthy Rdio in 45th place. The not-nearly-as-worthy Slacker Radio comes in at 64th.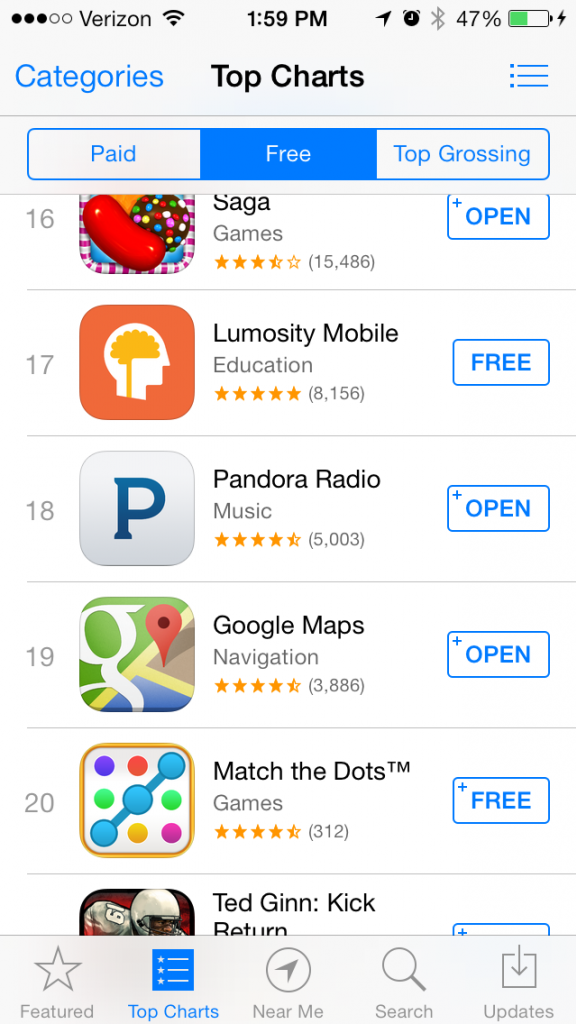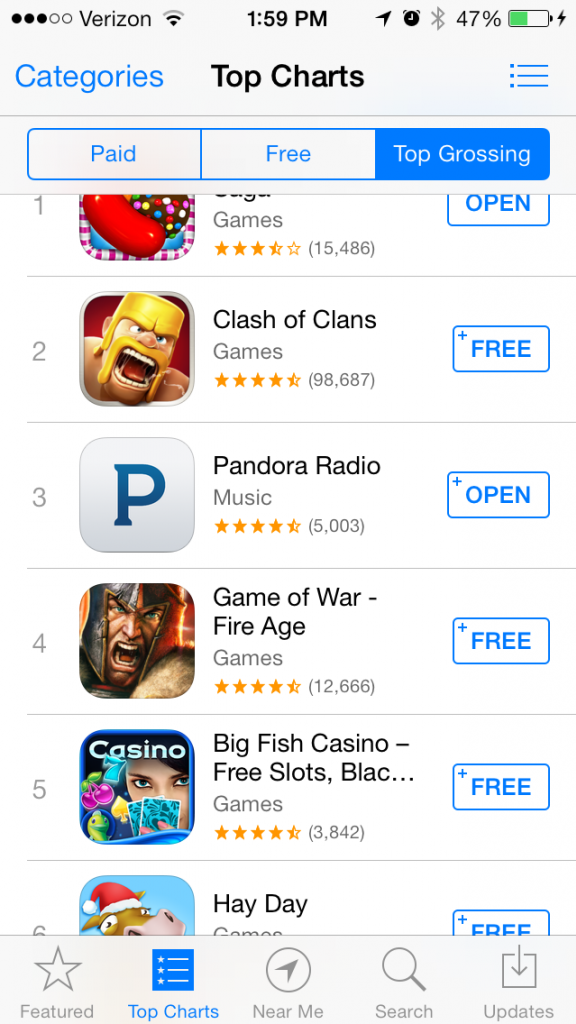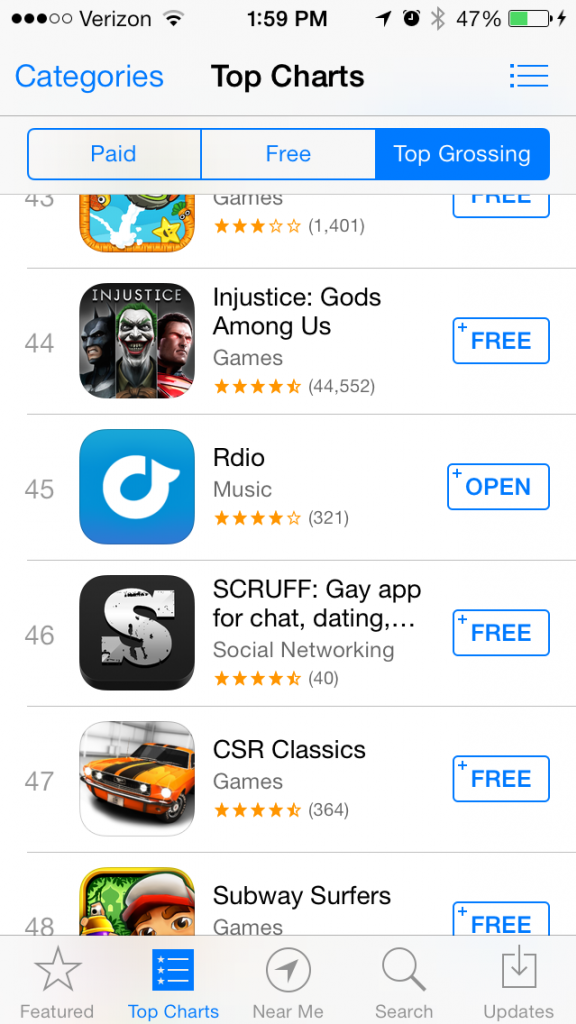 All of this and the broadcast radio establishment still doesn't feel the need to worry about Pandora. At least that's the word we get from a survey conducted by radio industry publication Inside Radio. In terms of vision (and pretty much everything else) radio executives, by and large, remain the anti-Jobs.
Two-thirds of respondents -- and there are plenty of terrestrial radio vets in the sample -- claim Pandora poses "no real threat" to radio listening, which led the excellent RAIN newsletter to place the results in the "denial folder" and astutely observe ...
Regardless of radios inherent advantages and future destiny, complacency might not be a productive attitude toward Pandora and interactive music streaming in 2014.
But RAIN isn't the only one with broadcast radio's interests at heart with a clue. Radio consultancy Jacobs Media wrote an excellent blog Monday, titled DEE-fence, where it basically echoed RAIN's thoughts and added:
Its not a matter of telling our story better. Or denying Pandoras story.
It is a matter of creating our own stories, our own narrative, and our own big news developments that reminds everyone from consumers to OEMs to TV pundits that radio gets it and is here to stay. It starts with getting strategic about what broadcast radio brings to the table, and making that case to audiences, advertisers, and the communities are stations serve.
I wonder if broadcast radio considers Beats Music competition. It became available for download Tuesday. While it's too early for it to rank on iOS charts, it, as of midday on the West Coast, has been reviewed 176 times, sporting a four-star rating in the App Store.
I downloaded Beats Music and, so far, Trent Reznor thinks I should be listening to U2 way more than I'd like to. Plus, he keeps making me go through the initial setup process ... repeatedly ... just when I think I won't have to pick my favorite genres and artists again. But, hey, he's the expert. The taste maker, as it where.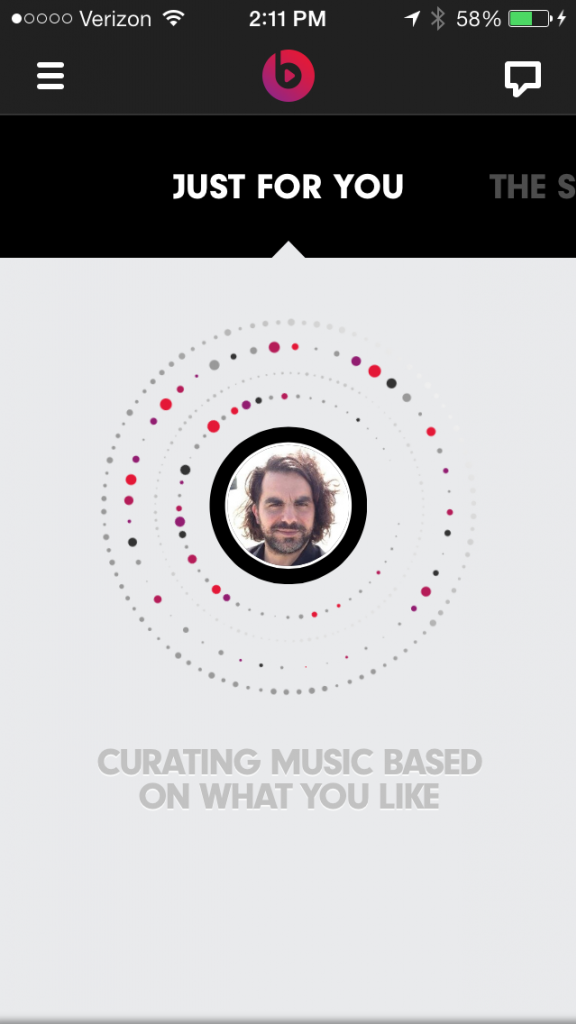 --Written by Rocco Pendola in Santa Monica, Calif.