NEW YORK (TheStreet) -- You might recall, two Saturdays ago, an article I published featuring truly pathetic pictures from Sears Holdings (SHLD) stores went viral.
It's important to note that, despite the cat calls I received from Sears and a small fraction of the public, I have been more than fair in my coverage of the company. For goodness sake, in the very article with the "pathetic" pictures, I posted relatively attractive shots of Sears in Santa Monica.
While there's no question I consider Sears a national disgrace, generally, and, more specifically, for it's abhorrent conduct in Oakland, I'll only tell -- and illustrate -- the story as I see it.
With that mind, in the aftermath of the original dustup, a company called Rewardable contacted me and offered to visit a sample of retail outlets and systematically take photographs of Sears stores.
In the interest of transparency I want to give you as much information about their process as I can so bear with me -- the images are on the way.
But there's some interesting info and quantitative data to consider at the outset.
First, here's how Rewardable asked me to describe the study and what it does:
The data and photos were captured last weekend (Jan 11-12, 2014), as part of a larger retail study, by Rewardable, a cloud-based data collection start-up. The company utilizes mobile technology with a crowd sourced workforce to efficiently gather in-store (and other real world) data sets for a diverse array of companies -- ranging from leading hedge funds to retailers to government agencies.
Rewardable had its "crowd sourced workforce" visit Sears as well as J. C. Penney (JCP) stores. I chose not to print the JCP pictures because, frankly, there was nothing there. Not messy. Just standard run of the mill, sterile and boring big box retail. This crowd sourced workforce also answered a survey based on their experience visiting the stores.
As the results (narrated by Rewardable staff) show, JCP scored consistently higher than Sears.
Rewardable had its people visit 120 JCP and 80 Sears stores across the country last weekend. The average age of the respondent was 40 with a 66%-34% female/male split. Remember, the respondents to the survey also took the pictures I will display and discuss later in this article. Now, here are the study's takeaways:

Sears and JCP consumer scores were significantly lower than other retailers that we have studied via our platform. We have collected customer satisfaction scores in apparel, consumer electronics, discount and food retail and have concluded that JCP/Sears have some of the lowest satisfaction scores.
JC Penney scored higher than Sears on consumer shopping intention -- 36% of shoppers intend to visit more over the next 3 months vs. only 14% for Sears.
Rewardable's qualitative assessment of photos showed that JC Penney stores were in better shape than Sears. Merchandise displays were more visually appealing, inventory was in-stock and stores appeared cleaner (you will see evidence from the photos).
A couple thoughts -- one, nothing there is shocking. While Sears might have us think otherwise, the conclusion that they rank low on customer satisfaction (and, as we'll see, lower than JCP) comes as no surprise. Two, I agree with Rewardable's take on the photographs. I decided not to print any from JCP because they're primarily neat and tidy, albeit uninspiring displays.
As for the Sears photos, Rewardable had its people visit the same sections in each store -- female apparel, Joe Boxer and the Craftsman section. If a respondent did not complete the task as requested their submission was not included in the analysis. In each section, the respondents were asked to focus on the visual attractiveness of the displays, noting displays that were unkempt.
Before we get to the pictures, here are the results of the survey:
14% of respondents say they'll visit Sears more over the next three months than they have in the previous three months.
78% will visit Sears the same amount over the next three months.
8% will visit Sears less.
The JCP numbers came in at 36%, 62% and 3%, respectively.
In both cases, the most frequent reason given for wanting to return were related to low prices. Not a surprise as, after all, retail is mired in a price war. Respondents who will not return to Sears or JCP as much cite merchandise selection as the culprit.
On every assessment -- from customer service to merchandise selection and availability to cleanliness to price/value perception -- JCP scored higher than Sears. Overall, Sears had a 5.5 overall satisfaction score versus JCP's tally of 7.25. (On a scale of 1 (low) to 10 (high)).
Because it's rarely reported in detail, but critically important, here are details on the methodology Rewardable used:
Rewardable used it nationwide consumer workforce that approaches 50,000 to collect data in 80 Sears and 120 JCP full-line stores across the country over 36 hours on Jan 11th and Jan 12th. The sample set of stores represented a 95% confidence level at Sears with (±10% margin of error) and a 95% confidence level at JCP with an (±8% margin of error). Our crowd sourced work force was preselected through our portal that screened through for JC Penney and Sears shoppers within the prior 3 months. Our crowd force responded to survey questions and photo requests which were put together by Rewardable on behalf of its clients. There was one survey response per store to get a geographically representative sample set.

After having reviewed every photograph myself, I came to the following conclusions:
By and large, Sears's female apparel sections looked good.
The Joe Boxer section was hit or miss.
Craftsman, oddly, given that it's Sears' pride and joy and a favorite of customers, was a relative mess.
Here are photographs taken in the Craftsman section of 14 of the 80 Sears stores sampled: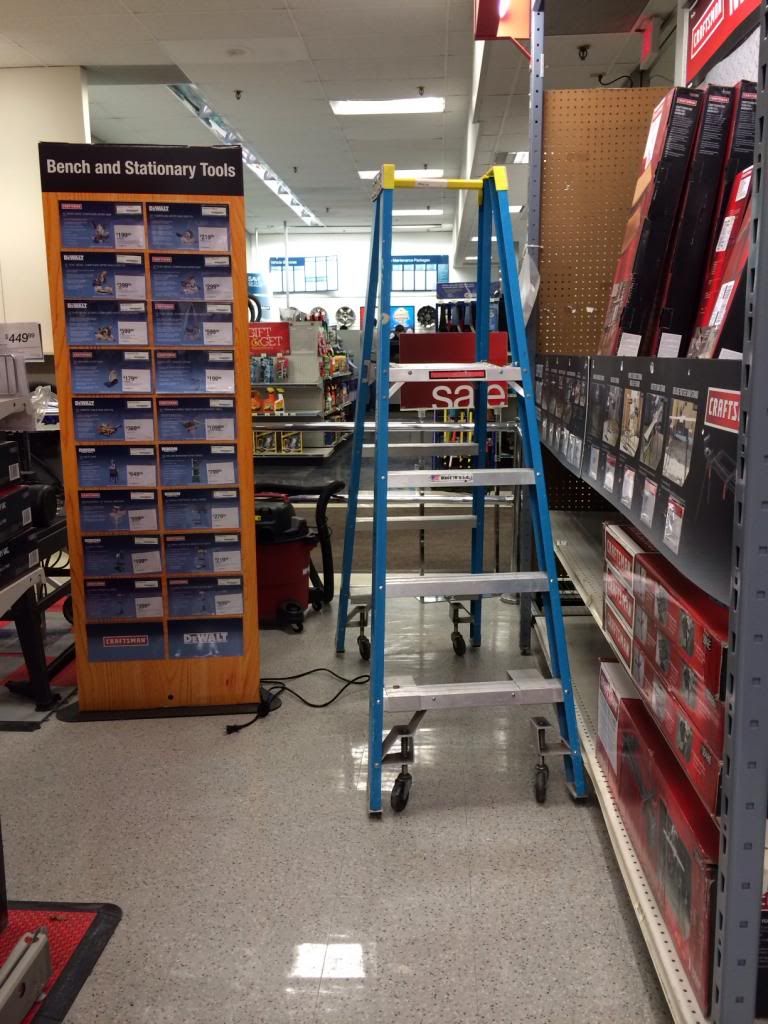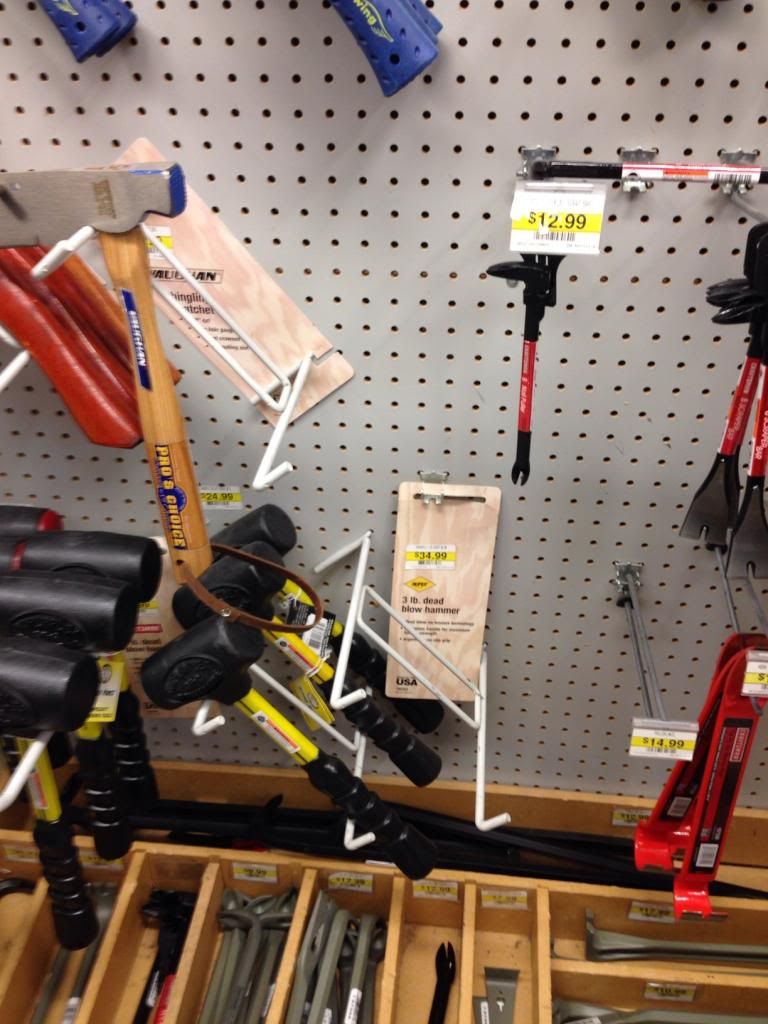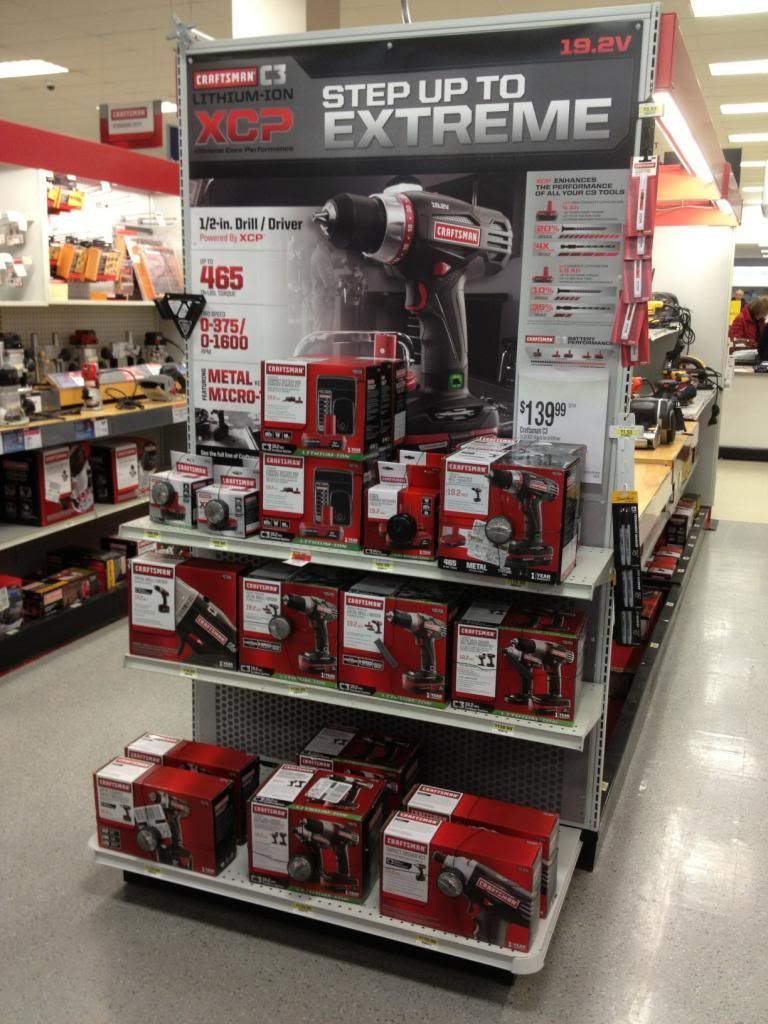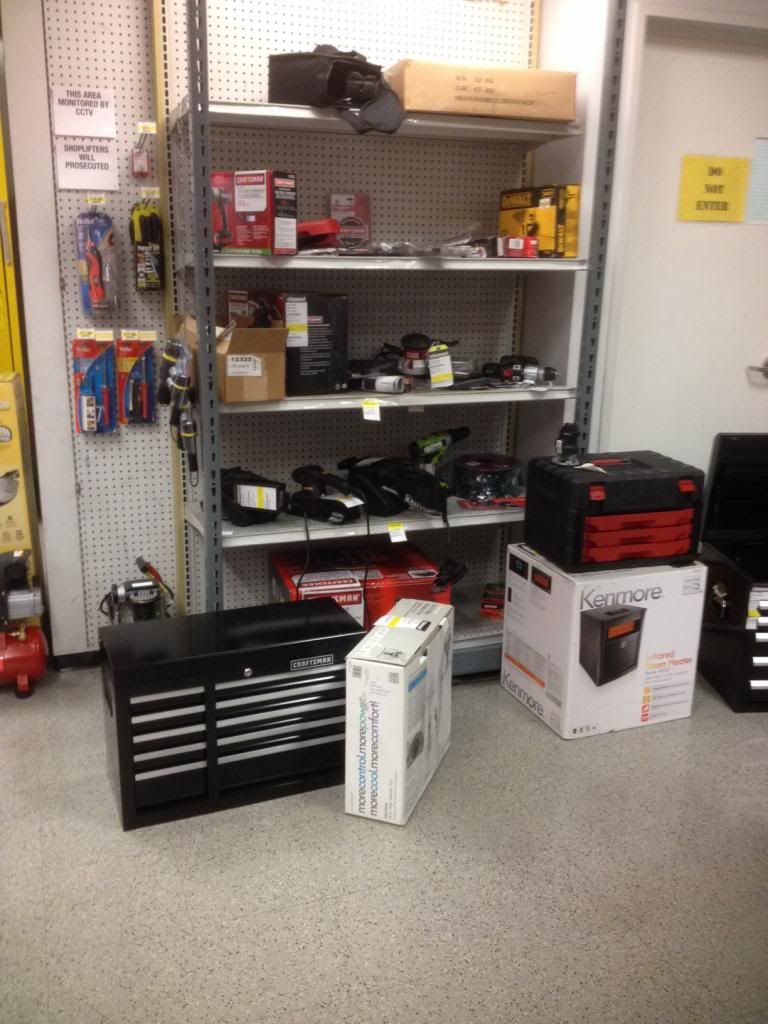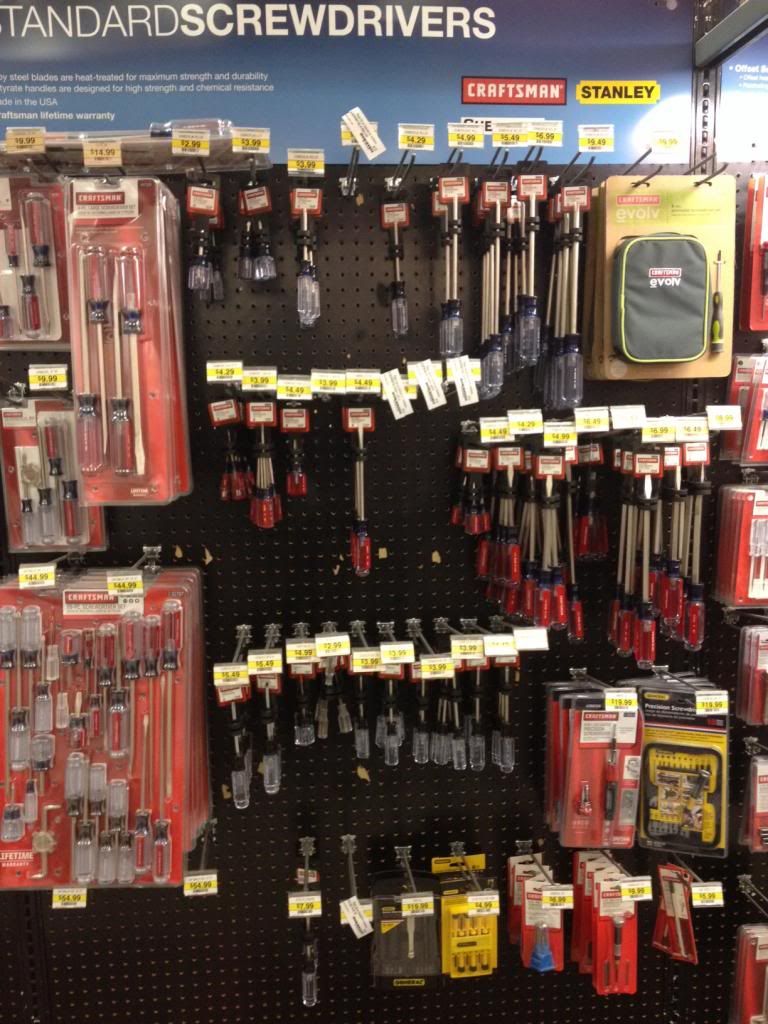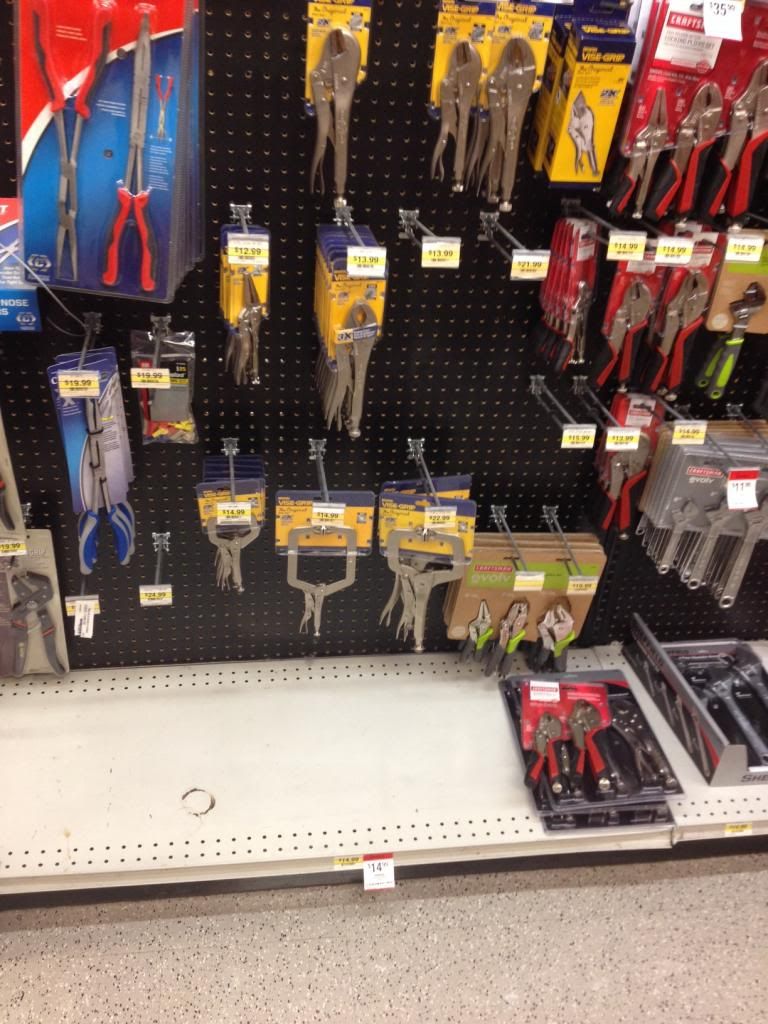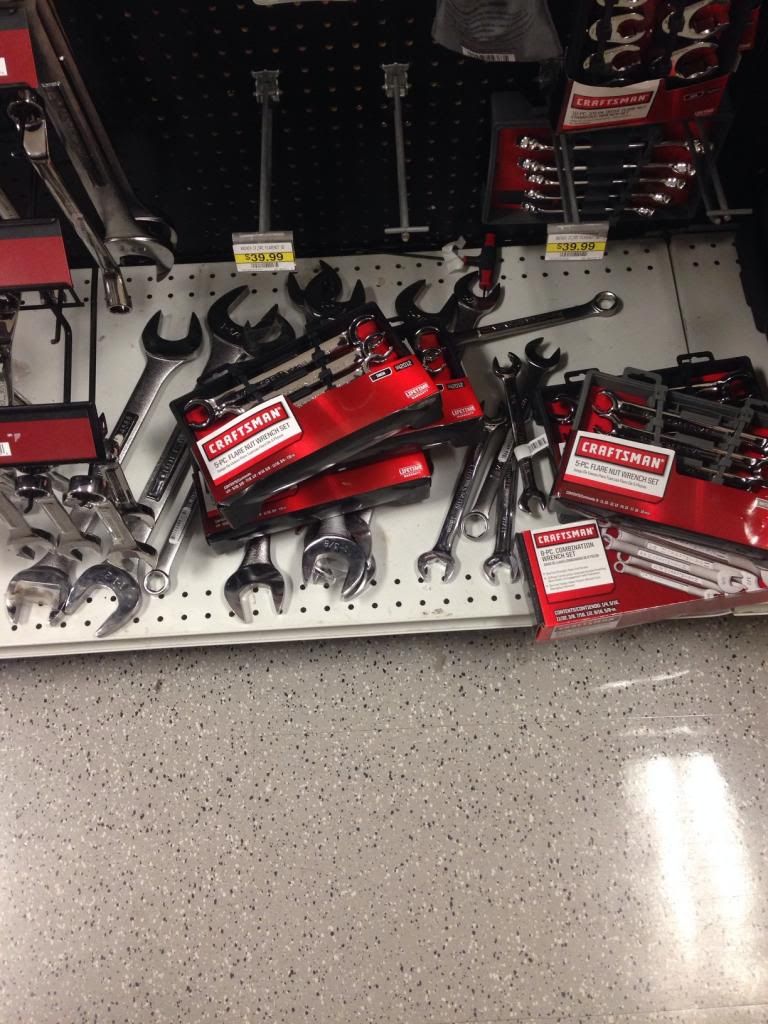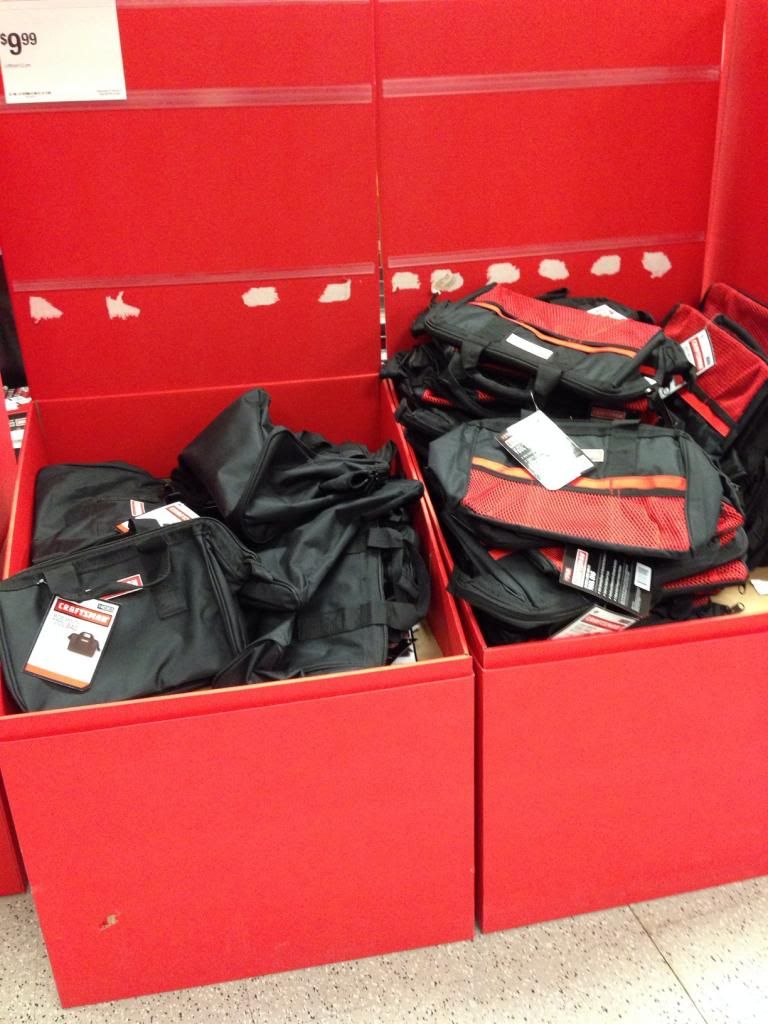 The next two images are representative of the female apparel section images I viewed across the entire sample: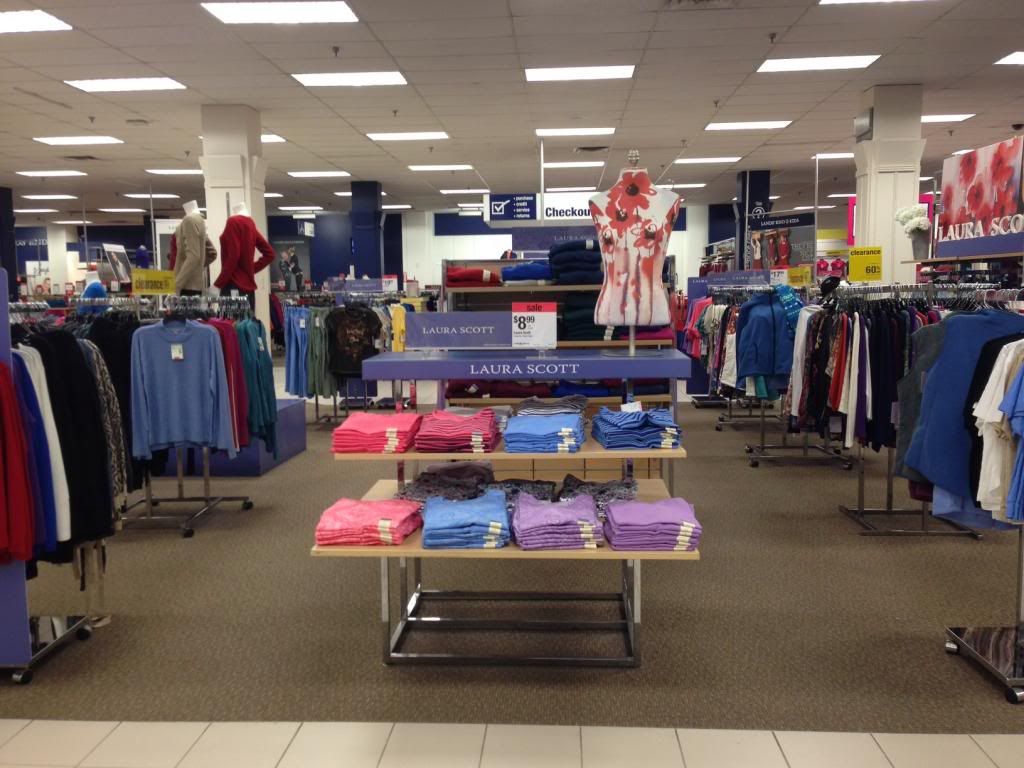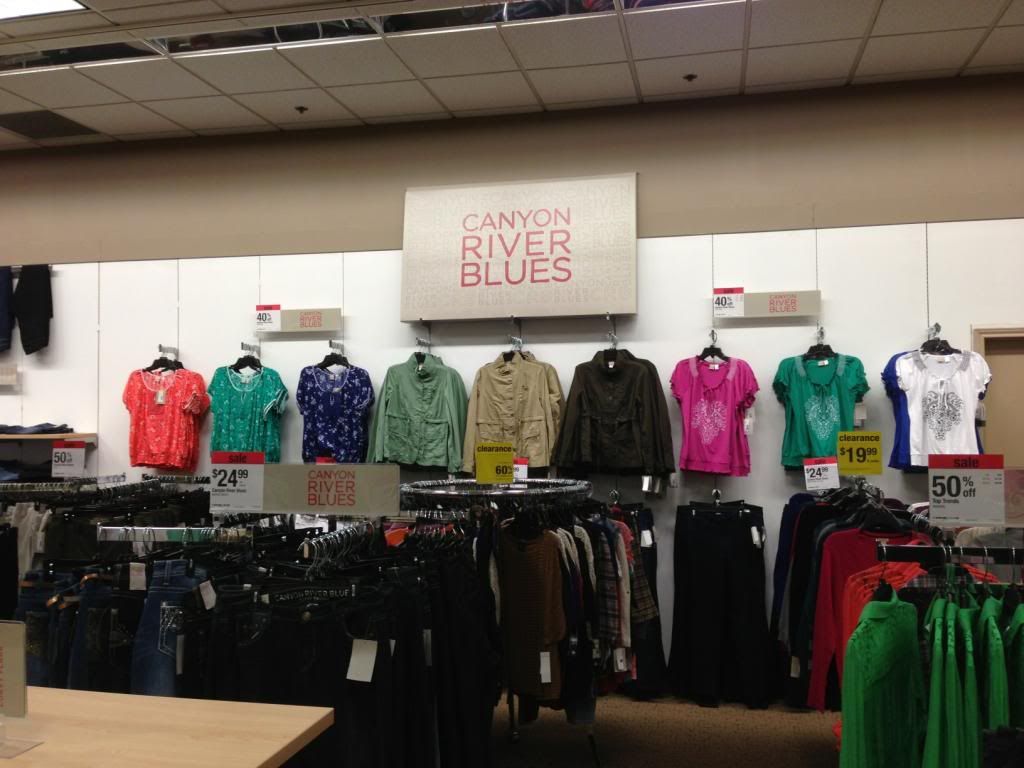 But, it's Sears so, of course, there was a fair bit of this: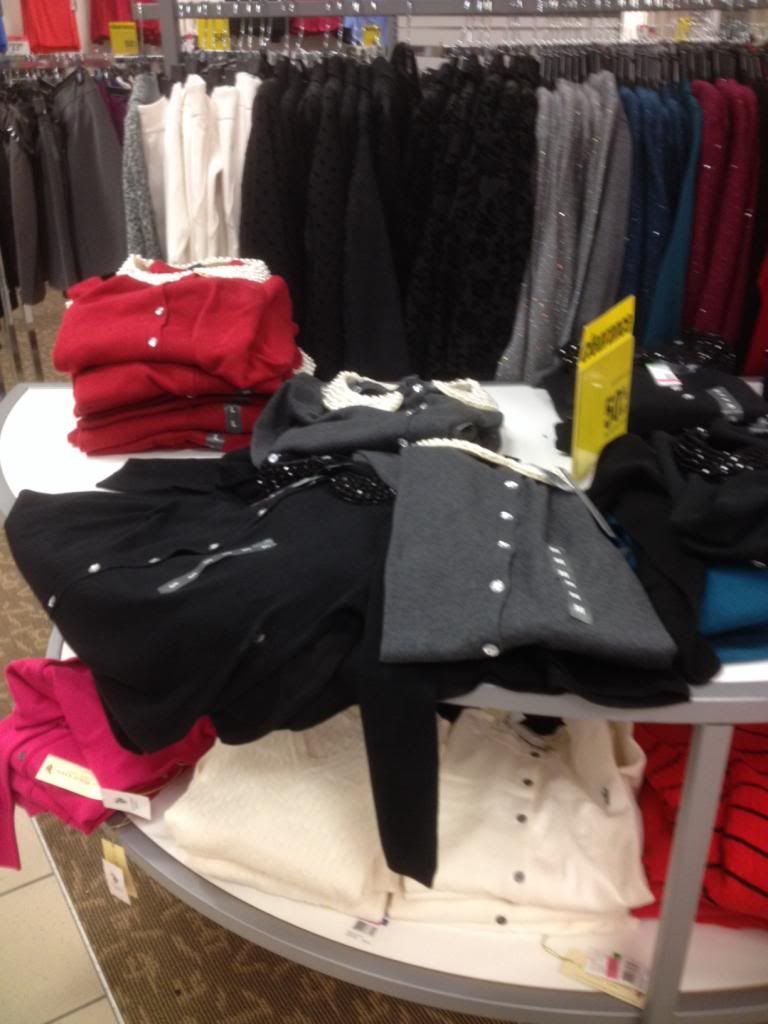 And this in the Joe Boxer section: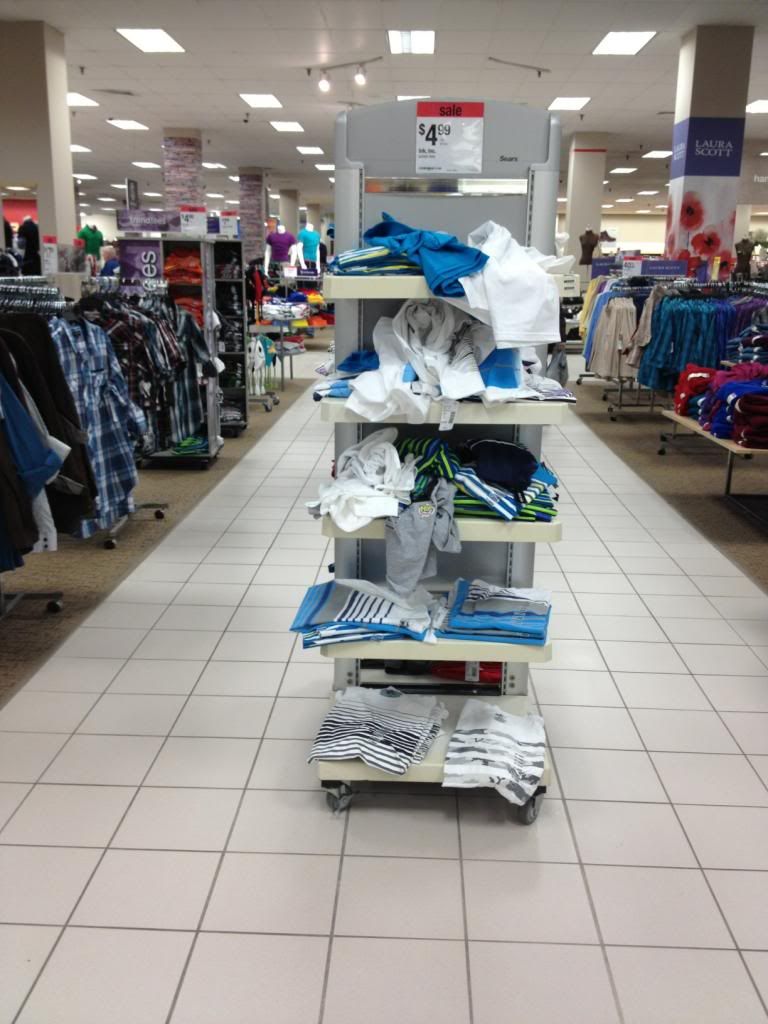 At some point, all of the images just blur into one another. They become difficult to make sense of.
I still go back to what TheStreet's Brian Sozzi said at the very beginning of this whole controversy:
There are pockets of "clean" stores for sure, but the whole overwhelms them @Rocco_TheStreet @Sears

Brian Sozzi (@BrianSozzi) January 4, 2014

I might tweak that just a bit to say there are probably more "clean" and neat shelves at Sears stores across the universe than outright dirty and messy; however, the whole and the frequency of the messiness "overwhelms them." No matter how many pictures you look at, Sears is a literal mess in some respects, a figurative one in as close to all respects as you can come without hitting absolute.
--Written by Rocco Pendola in Santa Monica, Calif.