NEW YORK (TheStreet) -- So I'm sitting here working, listening to Bruce Springsteen's excellent new release, High Hopes.
Next to my computer I have the hardcopy (CD) edition. On my computer, in Apple's (AAPL) iTunes, I have another "copy" of the record. But, after all of that, note the Roku remote next to the disc.
I'm streaming High Hopes via Rdio!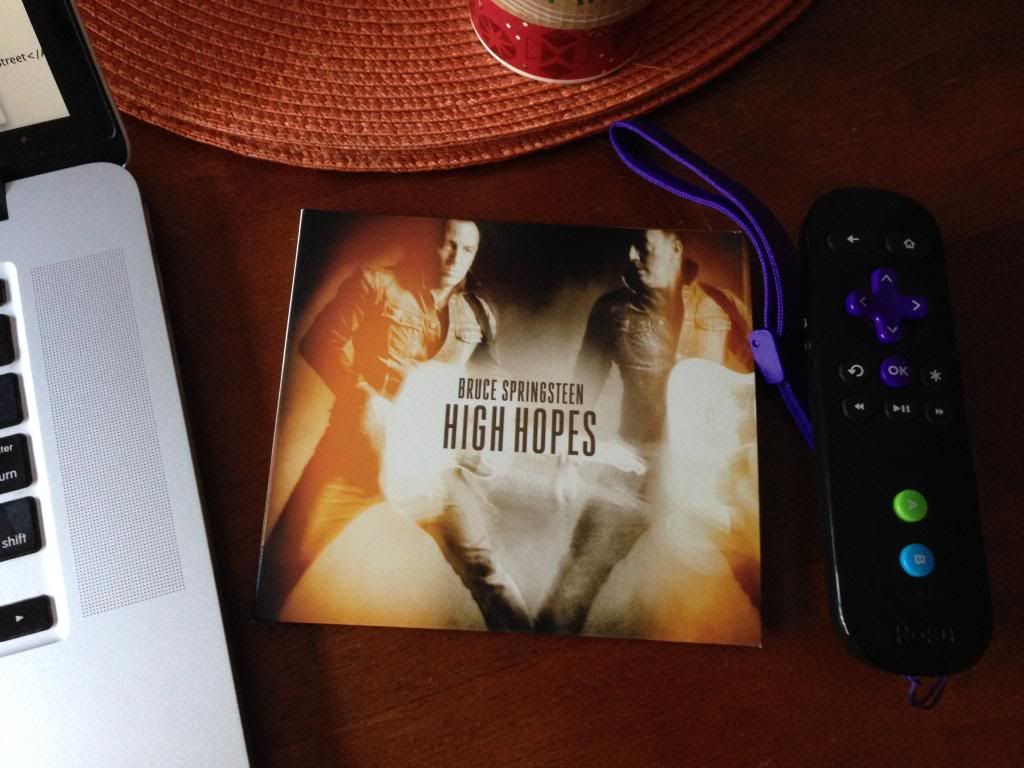 Other than the cover art and liner notes as hardcopies, the only reason to buy the CD is to get the bonus DVD, which is a fantastic live performance of the Born In The USA album, played from front to back at London's Hyde Park in 2013. As far as I know, it's only available as a DVD with the CD purchase.
It's not showing up on my iTunes purchase and I don't see any deluxe package. Bruce is marketing the CD w/ DVD as a "Limited Edition" option. As we now know (proof at the iTunes is Dead link), CD sales are gone and they ain't coming back. Digital downloads are also a dying breed. Apple's selling everything but music in the iTunes and App Stores.
So why does Bruce make us buy the CD to get the DVD?
My laptop doesn't even have a disc drive. I actually had to unplug my Google (GOOG) Chromecast to reconnect the DVD player I haven't used in well over a year.
Why does Bruce make us go through such first world arduousness?
I mean here's a guy who performs with some of the today's hottest and hippest bands. Every young act going loves and respects Bruce.
He made the incredibly smart and forward-looking decision to unofficially make Tom Morello (from Rage Against the Machine) part of The E Street Band. Morello sounds amazing on High Hopes. He helps Bruce take what he's doing to the next level. So, pushing 70, Bruce, because he gets it, is more relevant than ever. (As a not-so-aside, Morello's guitar solo on the studio cut of American Skin (41 Shots) is incredible. All that's missing from this version is Bruce saying "need some quiet in here" like he did on the live one).
I even hear Bruce might start making live shows available online right after the original performance.
Yet, for whatever reason, he doesn't just put the limited edition concert video on iTunes alongside the download of the record. Makes no sense, particularly with the CD dead and downloads dying. If the music industrial complex is going to save either delivery mechanism -- and it's not -- it's going to be downloads. So it's illogical to prop up CD sales, even if a little, with a bonus DVD. Put it all online.
Because Bruce is no idiot, this can't be his decision. It must be one of the few parts of the process he doesn't have control over. This is a level of digital era ineptitude only a dinosaur such as Sony (SNE) Music could be behind.
--Written by Rocco Pendola in Santa Monica, Calif.