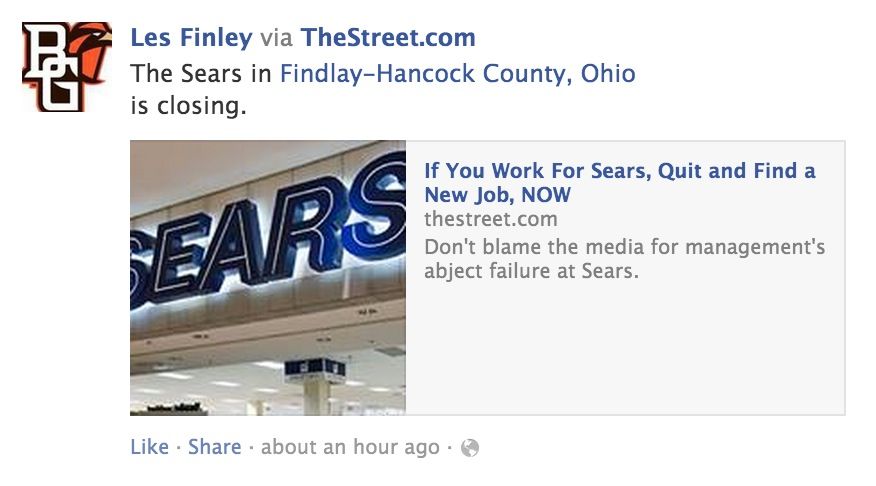 If they're not alerting us to a store closing, our Facebook followers are just trashing Sears in the comments. No respect shown. Because, given what management has made of the company, Sears doesn't deserve any respect.
As such, Sears can't respond to criticism or unfair treatment with a "yeah, but ..." That's just not going to cut it at Sears because it can't follow "yeah, but ..." with anything meaningfully positive the way a company like Apple can. Sears operates from an indefensible position of weakness.
The point here is not to compare Sears with Apple. That would be folly. But it is to say Apple, being the ultimate example, has the right to defend itself. In fact, most companies do. Sears, thanks to years of corporate neglect, lost that right. It should carry itself like a convicted felon, showing remorse in hopes of parole on the count of good behavior.
--Written by Rocco Pendola in Santa Monica, Calif.