NEW YORK (TheStreet) --
@Rocco_TheStreet, great articles on mobile market share recently, but isnt your view very US centric? http://t.co/rqmb33paa1

Zach Tussing (@ztussing) January 7, 2014
That's an excellent Tweet I received from a reader Tuesday afternoon. I'm glad he brought it up because the issue he raises is one I have been planning to address.
I sort of get into it, but not directly in Opportunity Apple Leaves Spells Doom For Microsoft, HP.
In the BGR article the Tweeter cites (love BGR), you see the following data: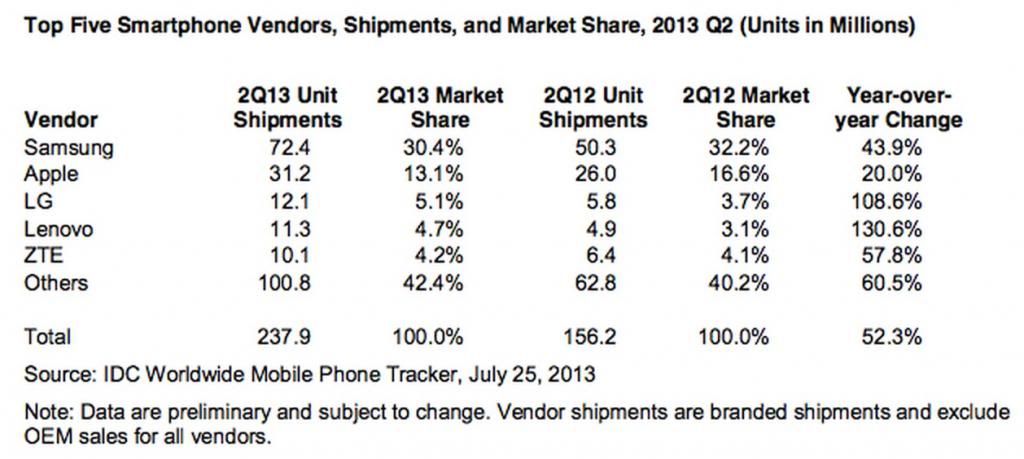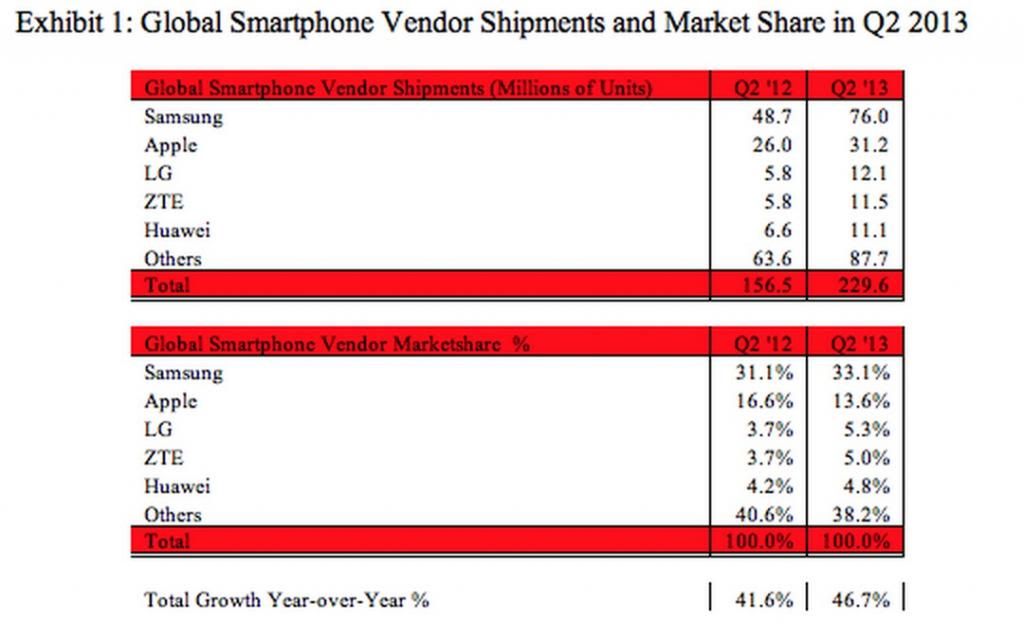 More recent year-over-year numbers from Kantar, via Tech Crunch, paint pretty much the same picture. Worldwide, Apple's (AAPL), apparently, on the decline while Google's (GOOG) Android and the smattering of hardware makers who license the OS for their smartphones have experienced gains.
Kantar went so far as to put the adjective "resurgent" in front of names such as LG, Sony (SNE) and Nokia (NOK).
That's patently bleeping absurd.

First, for the 603rd time, Apple doesn't play the marketshare game. Never has. Doesn't. Better not. Probably never will.
It could, in an instant, become a major marketshare player if it made what would go down as the worst margin-killing, product-diluting, experience-degrading business decisions in the history of tech.
Second, the overall smartphone market continues to expand. As more people domestically -- and overseas -- convert from feature phones to smartphones, it's only natural to see a wide-ranging other category expand. That's not resurgence, it's simply the way numbers "act" in this type of situation. The pie grows larger, giving more people a relatively noticeable part of it.
And, of course, there's Samsung, the ultimate Android vendor. Fragglementation Rock!
Though on a different timeline and under different circumstances, the same thing happened in the tablet market where Apple's iPad, the frontrunner, once owned the market. Now, as the market for these devices expands and more players enter that market (more often than not, feebly), iPad loses marketshare.
If I take the lead in a space as the only or one of a few players, others naturally enter the market. As this happens, they grab some share. This might decrease the percentage next to my name, but it doesn't necessarily mean that I've relinquished my dominance.
Ultimately Apple wins on counts that matter more, such as quality, which leads to consumer loyalty and confidence. Inferior devices can, collectively, gobble up some marketshare, but they cannot win hearts, minds and money on a consistent basis.
Just look at the fiasco that went down with Hewlett-Packard's (HPQ) Chromebook. Plus, warring on price just isn't good business, unless you're an advertising powerhouse like Google and can make up losses, break evens and small profits with massive gains banked via a core line of revenue.
Others have come up with other explanations, digging deep into units sold versus units shipped and such. They do great work. No doubt. However, sometimes the simple explanation works. That's the case here. And it makes it pretty clear that Apple has absolutely nothing to worry about.
In fact, I reckon 2014 could be not only Apple's best year ever, but the year Timothy D. Cook finally wins over investor confidence and steps completely out of Steve Jobs's shadow.
--Written by Rocco Pendola in Santa Monica, Calif.