NEW YORK (TheStreet) -- ICYMI, there was a bit of controversy over the weekend involving Sears Holdings (SHLD), yours truly and TheStreet's Brian Sozzi.
It started on Saturday when I published More Pathetic Pictures From a Dying Sears here at TheStreet.
On Monday, quite a few people chimed in with accounts of what went down, including Brand Channel and Huffington Post.
Before you (not you!) lose it and accuse me of having no journalistic integrity for posting more pictures from Sears, read my response to the weekend's Twitter activity and all it entailed: Sears: A National Tragedy.
That article provides context -- as in the two-plus years of riffing I have done on the sorry state of retail. I'll be here when the cats taking shots at me and my employer are long gone.
So are the pictures we (me, Sozzi, readers, Sears itself) take representative of all Sears stores? No, they're not. But do they help add color to part of the story? Absolutely. And, let's face it, people -- investors and otherwise -- like looking at pictures.
Why do you think the article from the weekend did several million page views on a weekend and my image-free response on a Monday, during market hours, generated a fraction of that? In other words, don't shoot the messenger. Buy a mirror. (NOT you!).
For me, some of the pathetic pictures -- though, for the record, I was the one who took and posted images of a relatively tidy Sears Santa Monica -- underscore the larger, more conceptual notion that physical retail, by and large, operates in a state of disarray. I am working on an article or three that further fleshes out the line of thought. A line of thought I have been working for the past 24-36 months or so ... long before I posted Saturday's article and watched it, much to my surprise, go viral.
So, anyway, on to what your really came for ... the pictures, starting on Page Two.

@BrianSozzi @Rocco_TheStreet The @Sears store in Chico CA is a ghost town. But it's clean. pic.twitter.com/pTzAN0TnLs

Karen Staples (@KarenStaples) January 7, 2014
I received this one via email from a guy in Barrie, Ontario (that's in Canada). He provided the following caption:
Turn out the lights, Sea_ _ is done. This was taken in Barrie, Ontario Canada. Between US Thanksgiving and Xmas. Can Sea World sue them for infringement?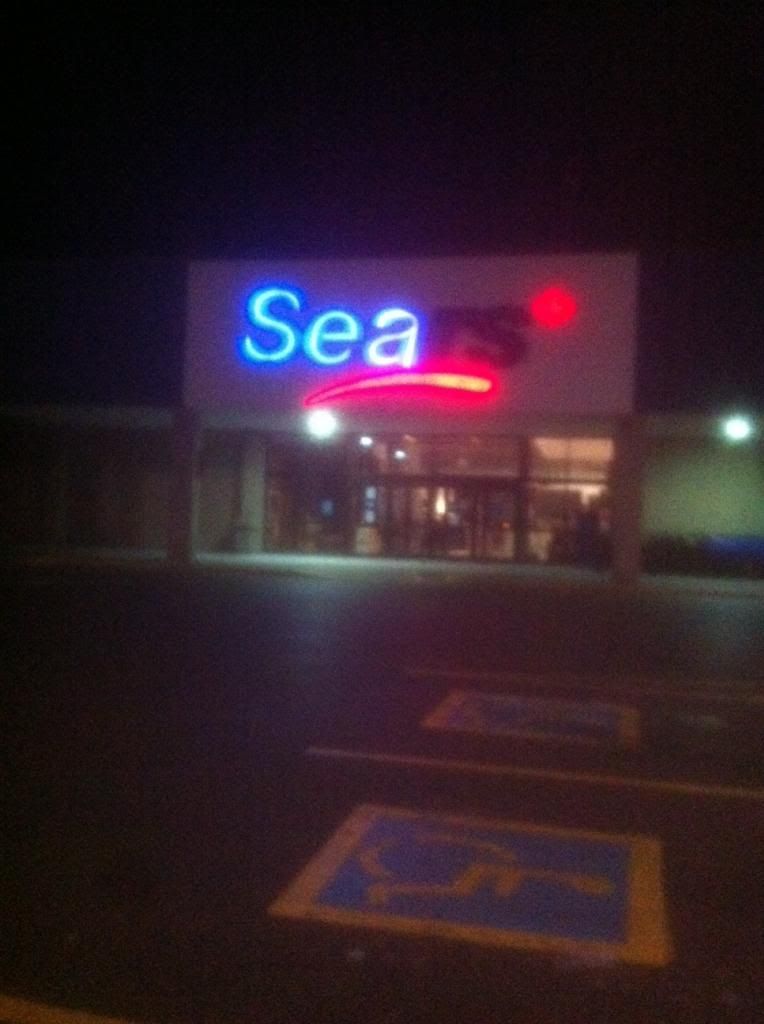 And we round things out on Page Three with a pair of funny ones via Twitter (TWTR).