Weaver has a narrative made for premium cable television (which triggers hope an HBO or FX, not Netflix, gets it) that will organically feature remastered music. Music that has the potential to become a "greatest hits of rock" compilation. This provides for a unique partnership opportunity with an Internet radio platform such as Pandora (P).
Whiskey A Go-Go Radio makes as much sense as any other cross-promotional opportunity Pandora has gone with, including, but not limited to the relatively uninspiring Raiders Nation Station. In fact, it makes more sense as Pandora works to cement the scale it has achieved in mainstream consciousness.
It's these types of cross-platform opportunities original programmers need to consider before they make the pitch. The days of selling t-shirts and stuffed animals as branded opportunities aren't gone, but they're becoming increasingly lame.
The multi-platform possibilities here are anything but ...
You have the potential synergy (and I resolved to not use 2013's buzzwords in 2014) between, say, HBO and Pandora. Or it could very well be FX and Spotify. I was about to say "whatever," but not whatever. The partners matter. If the series turns out to be HBO-level quality, it needs to be on HBO (or a close equivalent) with partners (like Pandora) who know how to execute.
Branson's involvement with Virgin brings his airlines into the mix. HBO-Pandora-Virgin America (or Atlantic or Australia or all three) as promotional partners for what's more than a new original program, but a fresh, hip new content brand.
And don't forget that the music that gets played on the series itself needs to be properly licensed. Here's an opportunity for the owners of this content to get involved in something more than a traditional licensing agreement. For the music industry to step out of its decades-old comfort zone and market its content to its fullest and most lucrative potential.
Endless possibilities.
And the timing's solid. This month marks the 50th anniversary of the Whiskey. Expect major music publications such as Rolling Stone to raise awareness with publicity in that regard. But when the show gets picked up by a major network (or Netflix or another streamer) and there's a music tie-in with a name such as Pandora, remember where you heard about it first.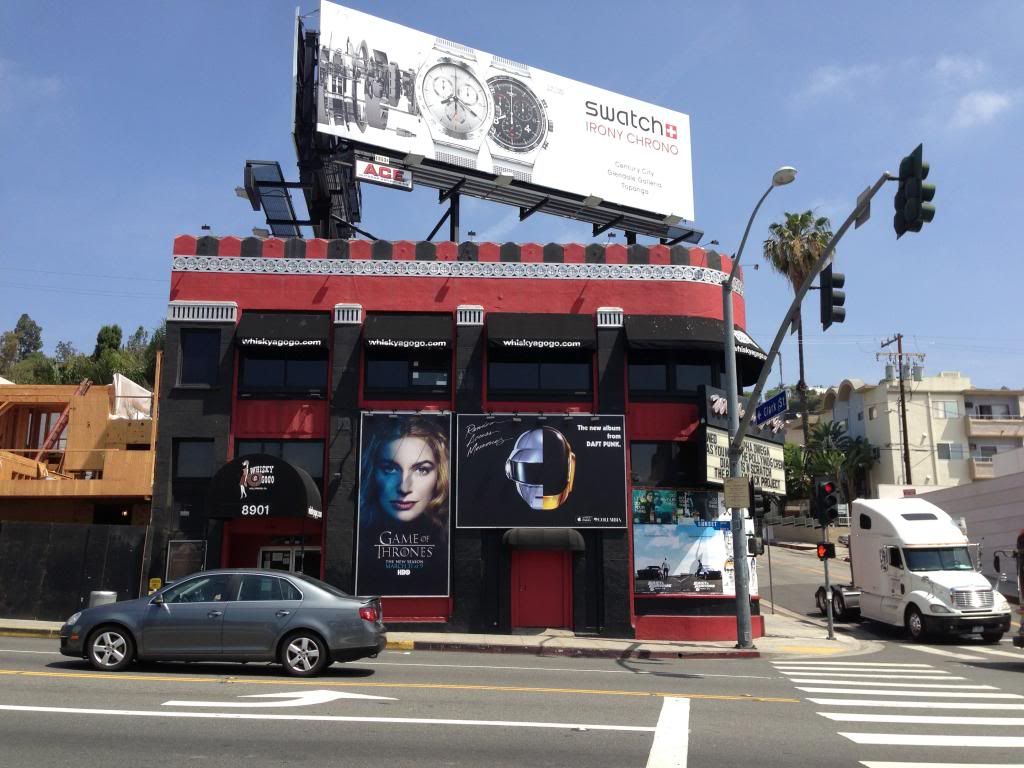 --Written by Rocco Pendola in Santa Monica, Calif.