NEW YORK (TheStreet) -- Prior to Christmas I had lunch with Twitter (TWTR) friend and Hollywood manager/producer Brooklyn Weaver.
I have a fair number of Twitter-triggered meetings like this. I love them.
First, they showcase Twitter's highest power -- the ability to bring thoughtful and creative people together. Back in the day, I'd never come across the number and flavor of interesting humans I do on Twitter. And, if I did, I would have to mail them a letter or leave a message with a militant administrative assistant to get through. While great, the advent of email didn't bring about the type of social discovery and communication Twitter facilitates.
Twitter gives pukes like me access to a fascinating world. Praise be to Jack.
So, pursuant to that, this process sometimes helps me find out about things that otherwise fly under the radar prior to exploding onto the scene. My meeting with Weaver might have uncovered a prime example of something I'm talking about today that "everybody else" will be talking about tomorrow.
In fact, I reckon I'm on to what will be one of 2014's biggest original series. One that already has its own financing and "package" coming together.
I expect everybody from Time Warner's (TWX) HBO to Netflix (NFLX) to want what Weaver's about to sell -- an original program that chronicles the story of Mario Maglieri and his family, who left Chicago's tough crime scene to start a new life in Los Angeles in the music business. In the process, they helped launch the music scene that now defines the Sunset Strip at their iconic club, Whiskey A Go Go.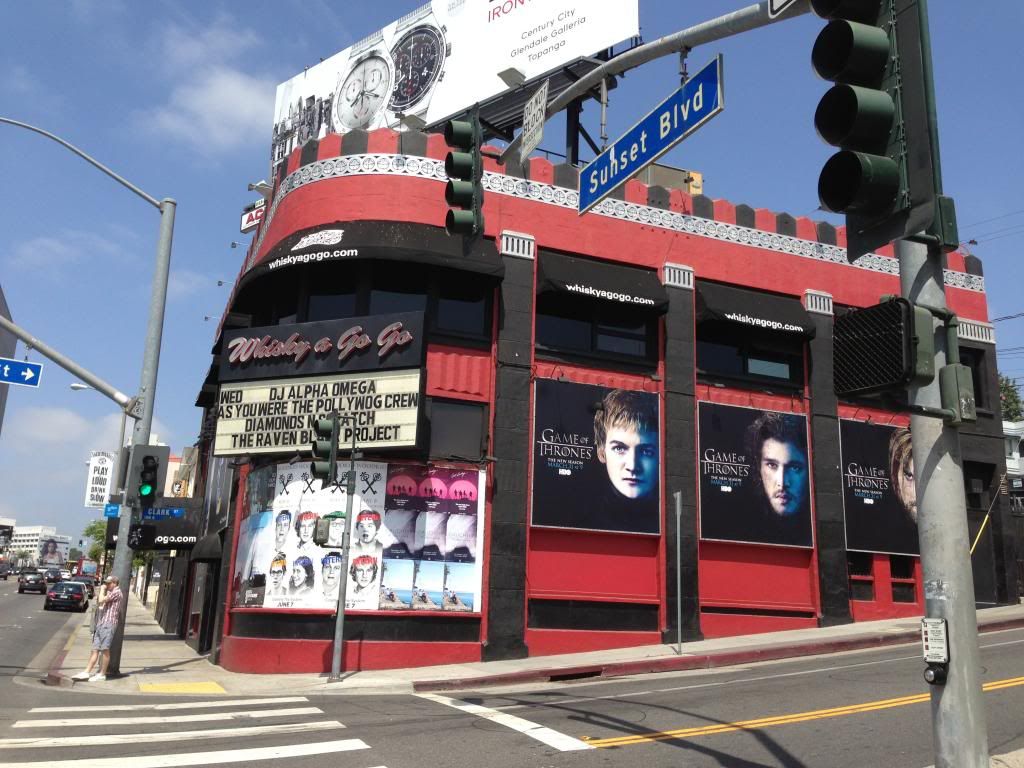 For color, an LA Times article from 1993 proves timeless. To this day, it provides an excellent history of the Whiskey and Maglieri's role.
So, working with the Maglieri family, Richard Branson's Virgin Produced, Hollywood TV financing/production company Georgeville TV as well as music licensing gurus Mozy Mosenko, Chris Tschupp and Colton Mitchell, Weaver has what he describes as the Sopranos meets Boardwalk Empire set amid the turbulent rock scene of the 1960's-1990's. All that's left before pitching what will be a fully-financed, straight-to-series project is to sign an A-list director (think Scorsese level) and writer (think Terence Winter level).
Weaver's no slouch himself. He knows how to package film and television projects and get them sold. He's currently one of the executive producers for a series set to hit CBS (CBS) this summer -- Extant starring Halle Berry from Steven Spielberg's Amblin Entertainment, written and created by Mickey Fisher . This project drew a flurry of "straight to series" orders from both cable and network distributors, a rarity in that business.
Whiskey A Go Go is a story right up my alley as well as anybody else who is obsessed with music and the Sunset Strip scene, but here's what really intrigues me ...

Weaver has a narrative made for premium cable television (which triggers hope an HBO or FX, not Netflix, gets it) that will organically feature remastered music. Music that has the potential to become a "greatest hits of rock" compilation. This provides for a unique partnership opportunity with an Internet radio platform such as Pandora (P).
Whiskey A Go-Go Radio makes as much sense as any other cross-promotional opportunity Pandora has gone with, including, but not limited to the relatively uninspiring Raiders Nation Station. In fact, it makes more sense as Pandora works to cement the scale it has achieved in mainstream consciousness.
It's these types of cross-platform opportunities original programmers need to consider before they make the pitch. The days of selling t-shirts and stuffed animals as branded opportunities aren't gone, but they're becoming increasingly lame.
The multi-platform possibilities here are anything but ...
You have the potential synergy (and I resolved to not use 2013's buzzwords in 2014) between, say, HBO and Pandora. Or it could very well be FX and Spotify. I was about to say "whatever," but not whatever. The partners matter. If the series turns out to be HBO-level quality, it needs to be on HBO (or a close equivalent) with partners (like Pandora) who know how to execute.
Branson's involvement with Virgin brings his airlines into the mix. HBO-Pandora-Virgin America (or Atlantic or Australia or all three) as promotional partners for what's more than a new original program, but a fresh, hip new content brand.
And don't forget that the music that gets played on the series itself needs to be properly licensed. Here's an opportunity for the owners of this content to get involved in something more than a traditional licensing agreement. For the music industry to step out of its decades-old comfort zone and market its content to its fullest and most lucrative potential.
Endless possibilities.
And the timing's solid. This month marks the 50th anniversary of the Whiskey. Expect major music publications such as Rolling Stone to raise awareness with publicity in that regard. But when the show gets picked up by a major network (or Netflix or another streamer) and there's a music tie-in with a name such as Pandora, remember where you heard about it first.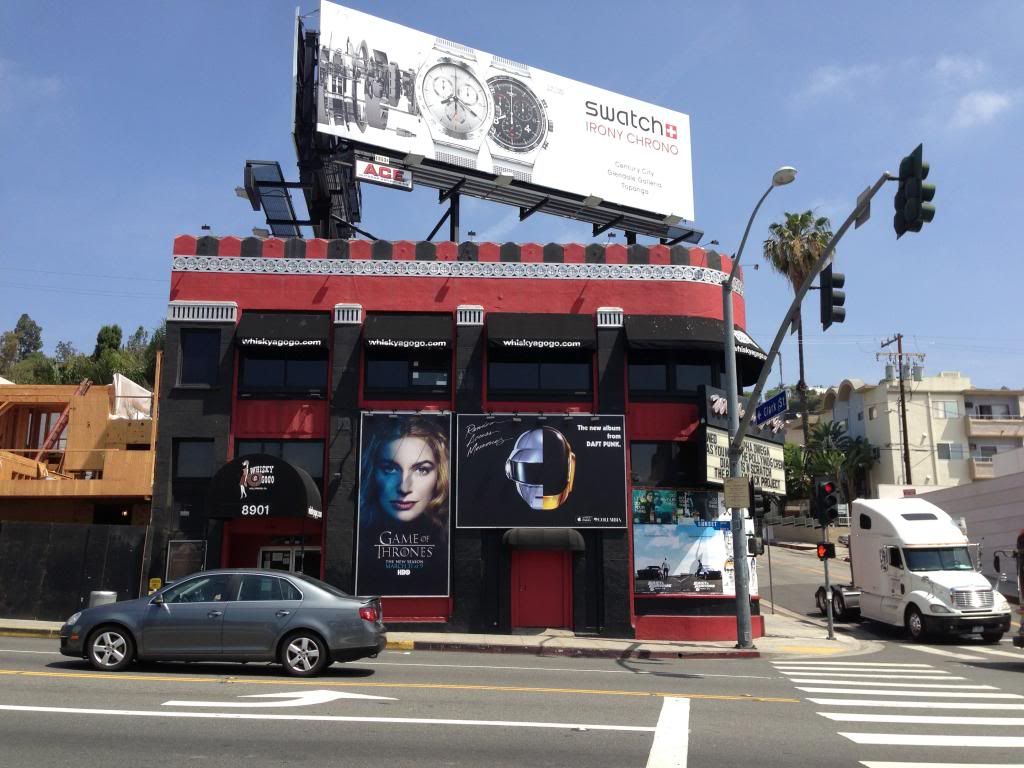 --Written by Rocco Pendola in Santa Monica, Calif.