NEW YORK (TheStreet) -- I know how to charm social media editors:
@Rocco_TheStreet Awww! We love being compared to chocolate and peanut butter!!

Yahoo Screen (@YahooScreen) December 17, 2013
While haters lose focus, emotionally sidetracking on overblown issues surrounding the company's Mail platform, I've been playing with Yahoo! (YHOO) Screen on my iPad Air.
Use of the recently upgraded app coincides with considerable thought about where Marissa Mayer might be taking Yahoo!'s video strategy. That's what matters with respect to the trajectory of the company and YHOO stock, which has more than doubled since Mayer took over.
First, beyond the slight annoyance that it auto plays video at startup (until you set it not to), Yahoo! Screen is beautifully done.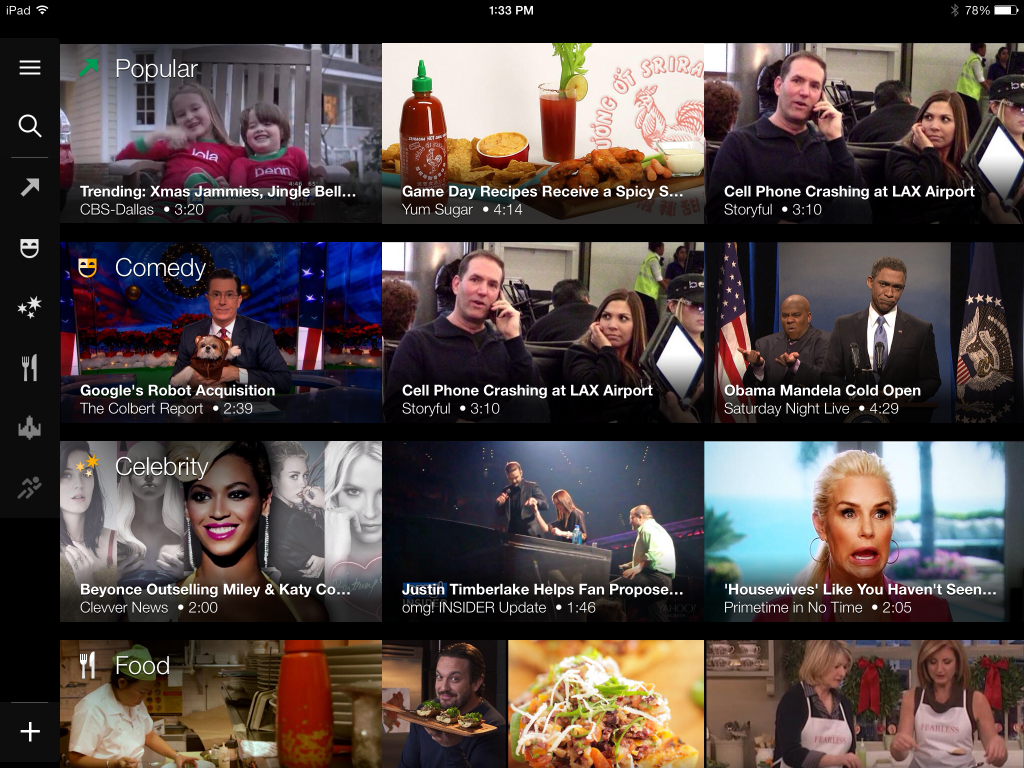 Yahoo! Screen effectively starts by picking content for you, until you personalize it by adding Yahoo!'s growing list of verticals and content partners.