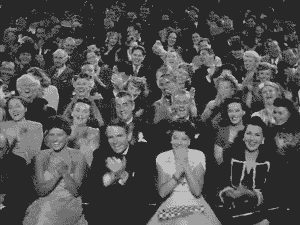 It didn't take much Tuesday to get a short-squeeze underway. Markets were at bear market levels then until a rumor, passing as a news story from FT, got the bullish HFT algos going. That was one of the most spectacular 30 minute short-squeezes in a long time. The momentum from that combined with more "we're gonna do something" chatter from the euro zone kept bullish momentum going most of the week. Friday was the first day since September 20
th
without a triple digit gain/loss for the DJIA. The volatility has been extraordinary. Position traders (ourselves included) have found maintaining short or long positions difficult given risks. As I told a friend the other day, "put your toe in, you'll lose your whole leg". The unemployment report was better than expected which encouraged bulls to keep things going higher. That report, while better overall, still shows the economy not producing enough jobs to turn things around. In fact, the unemployment rate remained at 9.1% and the 6.2 million Americans have been out of work for 6 months or more, 44.6% of the jobless.
After rising early, markets fell mid-day Friday as Fitch cut ratings on Spain and Italy while putting Portugal's outlook on "negative watch". It's also likely that Belgium bank Dexia will be nationalized or dismantled over the weekend according to
this FT story
. Bulls might see some benefit from this since it provides a stimulus for Europeans to move boldly. Financials were lower Friday continuing to be a drag for the market's overall. Remember, there's never been a stock market rally where financials haven't participated. Friday's closing action may just indicate what some believe, including me, that this week's rally was merely an HFT driven short-squeeze. In other words, those involved in the action were just squaring up on Friday. Let's see what follow-through there is next week. Gold fell continuing its fitful recent behavior, the euro was somewhat lower, bonds were weaker as stocks rallied and commodities overall were mixed. In the meantime, Gallup reports investor optimism is back to near 2008/9 levels.
(This will be a shorter post since we have commitments elsewhere.) Volume was high once again while breadth per the WSJ was negative meaning the short-squeeze artists were cashing out.
You can follow our pithy comments on
twitter
and join the conversation with me on
facebook
.
Continue to U.S. Sector, Stocks & Bond ETFs