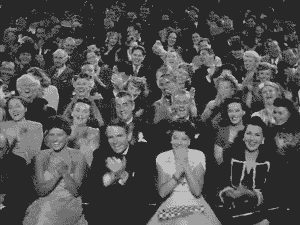 It didn't take much Tuesday to get a short-squeeze underway. Markets were at bear market levels then until a rumor, passing as a news story from FT, got the bullish HFT algos going. That was one of the most spectacular 30 minute short-squeezes in a long time. The momentum from that combined with more "we're gonna do something" chatter from the euro zone kept bullish momentum going most of the week. Friday was the first day since September 20
th
without a triple digit gain/loss for the DJIA. The volatility has been extraordinary. Position traders (ourselves included) have found maintaining short or long positions difficult given risks. As I told a friend the other day, "put your toe in, you'll lose your whole leg". The unemployment report was better than expected which encouraged bulls to keep things going higher. That report, while better overall, still shows the economy not producing enough jobs to turn things around. In fact, the unemployment rate remained at 9.1% and the 6.2 million Americans have been out of work for 6 months or more, 44.6% of the jobless.
After rising early, markets fell mid-day Friday as Fitch cut ratings on Spain and Italy while putting Portugal's outlook on "negative watch". It's also likely that Belgium bank Dexia will be nationalized or dismantled over the weekend according to
this FT story
. Bulls might see some benefit from this since it provides a stimulus for Europeans to move boldly. Financials were lower Friday continuing to be a drag for the market's overall. Remember, there's never been a stock market rally where financials haven't participated. Friday's closing action may just indicate what some believe, including me, that this week's rally was merely an HFT driven short-squeeze. In other words, those involved in the action were just squaring up on Friday. Let's see what follow-through there is next week. Gold fell continuing its fitful recent behavior, the euro was somewhat lower, bonds were weaker as stocks rallied and commodities overall were mixed. In the meantime, Gallup reports investor optimism is back to near 2008/9 levels.
(This will be a shorter post since we have commitments elsewhere.) Volume was high once again while breadth per the WSJ was negative meaning the short-squeeze artists were cashing out.
You can follow our pithy comments on
twitter
and join the conversation with me on
facebook
.
Continue to U.S. Sector, Stocks & Bond ETFs
Continue to Currency & Commodity Market ETFs
Continue to Overseas Sectors & ETFs
The
NYMO
is a market breadth indicator that is based on the difference between the number of advancing and declining issues on the NYSE. When readings are +60/-60 markets are extended short-term.
The
McClellan Summation Index
is a long-term version of the McClellan Oscillator. It is a market breadth indicator, and interpretation is similar to that of the McClellan Oscillator, except that it is more suited to major trends. I believe readings of +1000/-1000 reveal markets as much extended.
The
VIX
is a widely used measure of market risk and is often referred to as the "investor fear gauge". Our own interpretation is highlighted in the chart above. The VIX measures the level of put option activity over a 30-day period. Greater buying of put options (protection) causes the index to rise. Continue to Concluding Remarks
Many are looking to next Friday's Retail Sales data to give them some comfort. Autos are always a big component in that index. Autos are also the easiest purchase to finance and consumers love their cars. It's the one thing that brings them satisfaction. Since many can't qualify for houses, don't want one or are living rent free (squatter's rent) consumers can take comfort in a new car. This may skewer retail data overall but that's just my opinion. In the meantime, you have to give bulls a hand for rescuing markets this week from a certain fall into bear market conditions. Let's see what happens.
Disclaimer: The ETF Digest maintains active ETF trading portfolio and a wide selection of ETFs away from portfolios in an independent listing. Current positions if any are embedded within charts. Our Lazy & Hedged Lazy Portfolios maintain the follow positions: SH, EUM, EFZ, VT, MGV, BND, BSV, VGT, VWO, VNO, IAU, DJCI, DJP, VMBS, VIG, ILF, EWA, IEV, EWC, EWJ, EWG, EWU, EWD, GXG, THD, AFK, BRAQ, CHIQ, TUR, & VNM.
The charts and comments are only the author's view of market activity and aren't recommendations to buy or sell any security. Market sectors and related ETFs are selected based on his opinion as to their importance in providing the viewer a comprehensive summary of market conditions for the featured period. Chart annotations aren't predictive of any future market action rather they only demonstrate the author's opinion as to a range of possibilities going forward. More detailed information, including actionable alerts, are available to subscribers at
www.etfdigest.com
.