NEW YORK (
TheStreet
) -- U.S. stock futures were pointing to a higher open Tuesday after home prices rose in April and negotiations regarding Greece's debt and austerity plan continue. Futures for the
Dow Jones Industrial Average
were up by 51 points, or 69 points above fair value at 12,041. Futures for the
S&P 500
were higher by 6 points, or nearly 8 points above fair value, at 1282, and
Nasdaq
futures were ahead by 9 points, or 10 points above fair value. Stocks rose Monday, led by technology and financials, despite continued uncertainty in Greece and contentious budget talks in Washington. The Case-Shiller 20-city home price index rose 0.7% in April from March but fell 4% from the same period a year ago, which was within expectations for a dip of 3.9%, according to Briefing.com. Greece remains in focus as violent protests break out ahead of the parliament's vote on a €78 billion ($111.3 billion) austerity plan on Wednesday. The Greek parliament is scheduled to follow up Wednesday's decision with a vote on implementation measures on Thursday, according to a
Wall Street Journal
report. France said it would be willing to extend the maturities on Greek bonds to give the country some breathing room. German banking associations support the plan, according to a
Wall Street Journal
report. Elsewhere in Europe,
Christine Lagarde, France's finance minister, could be named the new leader of the International Monetary Fund as early as Tuesday. The FTSE in London was rising 0.9% and the DAX in Frankfurt was increasing 0.3%. Hong Kong's Hang Seng added 0.09%, and Japan's Nikkei gained 0.7%. Consumer confidence is expected to remain largely unchanged in June. Economists are forecasting a reading of 60.7, compared with May's level of 60.8. The Conference Board will release its consumer confidence index at 10 a.m. Shares of management and technology services company Accenture ( ACN) were advancing 5.7% to $61.08 during the premarket session on news that it will be added to the S&P 500, replacing Marshall & Ilsley ( MI) at the close of trading on July 5. Athletic footwear and apparel company Nike ( NKE) posted better-than-expected results late Monday on strong revenue growth and tight expense control. The stock was gaining 4.8% to $85.55 ahead of Tuesday's opening bell. The Securities and Exchange Commission has expanded its probe of mortgage bonds sold by Stifel Financial ( SF) to include whether the securities were suitable for the five Wisconsin school districts that suffered losses on them, according to The Wall Street Journal. 1plusV, a French group that runs the Ejustice.fr Web site, is expected to launch a multimillion-euro damages lawsuit against Google ( GOOG), accusing the company of abusing its dominant position in Europe's online search market. 1plusV is one of three companies that filed complaints against Google with the European Commission last year. Google's stock was ticking 0.08% higher to $483.17 in early trading Tuesday. At 4:30 p.m., the American Petroleum Institute is expected to report that crude oil inventories fell by 1.7 million barrels in the week ended June 24, according to a Platts poll of analysts. The August crude oil contract was gaining $1.26 to trade at $91.87 a barrel. Gold for August delivery was up by $5.70 at $1,502.10 an ounce.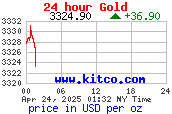 The benchmark 10-year Treasury fell 4/32, lifting the yield to 2.947%. The dollar weakened slightly against a basket of currencies, with the dollar index down by 0.07%. . -- Written by Melinda Peer in New York.