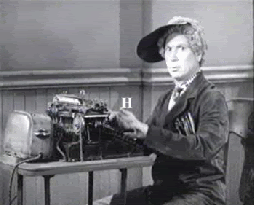 ASK HARPO, I THINK HE KNOWS
Words fail me frankly, but I'll attempt a posting here knowing volume remains incredibly weak as markets are supported primarily by Ben's
POMO
activities. As the Fed was buying 5-year bonds, the Treasury was selling 3-year notes--um, left hand, right hand. Markets did get a boost early by an upgrade of HPQ by UBS combined with easing tensions in the habitually troubled euro zone. To the latter, the Japanese said they'd be buyers of euro zone debt to show support for the region. Trouble is, will the EU reciprocate? Alcoa's earnings report, complex as always, was greeted by some selling. Verizon announced it would feature the iPhone which led to some light selling of VZ and AAPL--such is the level of conviction currently. Commodity prices overall were strong Tuesday after the recent sell-offs. Volume was ridiculously light with some blaming the coming snowstorm as a reason, while breadth per the WSJ was positive.
Continue to U.S. Sectors, Stocks & Bonds
Continue to Currency & Commodity Markets
Continue to Overseas Markets & ETFs
The
NYMO
is a market breadth indicator that is based on the difference between the number of advancing and declining issues on the NYSE. When readings are +60/-60 markets are extended short-term.
The
McClellan Summation Index
is a long-term version of the McClellan Oscillator. It is a market breadth indicator, and interpretation is similar to that of the McClellan Oscillator, except that it is more suited to major trends. I believe readings of +1000/-1000 reveal markets as much extended.
The
VIX
is a widely used measure of market risk and is often referred to as the "investor fear gauge". Our own interpretation is highlighted in the chart above. The VIX measures the level of put option activity over a 30-day period. Greater buying of put options (protection) causes the index to rise. Continue to Concluding Remarks
It's really hard to comment on this type of light volume action and I almost took a pass on doing so today. We'll get more economic data tomorrow especially with the Fed Beige Book and then earnings will start to become more ubiquitous starting with INTC's report on Thursday after the close. The Fed still has the presses running and with volume light, Da Boyz know what they're supposed to do. Let's see what happens. You can follow our pithy comments on
twitter
and become a fan of ETF Digest on
facebook
.
Disclaimer: Among other issues the ETF Digest maintains positions in: TBF, UUP, IAU, DJP, DBB, DBA & FXI.
The charts and comments are only the author's view of market activity and aren't recommendations to buy or sell any security. Market sectors and related ETFs are selected based on his opinion as to their importance in providing the viewer a comprehensive summary of market conditions for the featured period. Chart annotations aren't predictive of any future market action rather they only demonstrate the author's opinion as to a range of possibilities going forward. More detailed information, including actionable alerts, are available to subscribers at
www.etfdigest.com
.