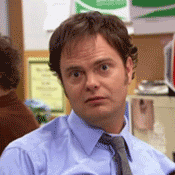 The employment report came in well below even conservative expectations for job gains. This quashed the silly rumor mill of gains from 200K-500K. The headline unemployment rate was down but most of this was attributed to declining work force. This initially stopped bulls in their tracks as many pundits were trotted out to give explanations that mattered little. Behind the numbers were a series of good charts that better portrays the poor situation below:
The amount of Americans unemployed for more than 27 weeks is increasing, after a minor dip in 2010.
The duration of unemployment is rising yet again. People are just not going back to work.
And now many are dropping out of the workforce all together, as they can't find jobs to fit their skill sets.
One reason many aren't going back to work is that the construction sector simply isn't coming back. Those who lost their jobs here have nowhere else to go.
Bernanke was testifying at the Senate Banking Committee and it was a bore. His theme of no inflation when addressing the "core rate minus volatile food and energy" drives me nuts. But, senators nodded their agreement, or were they just dozing off? However, this week commodity market carnage was evident perhaps proving his theme. Stock markets were led lower early by a Mass. Supreme Court ruling preventing foreclosures but bulls were able to generate an afternoon rally. Why? Because they want the old maxim, "as the first week of January goes, so goes the year" to hold true. So they were able to claim a gain for the week. But, what I really get out of markets today is the previous theme of "bad news is good, good news is better" still captivates bulls even if the pace of this will slow. Ben will continue QE2 and keep rates low. Volume was light once again and perhaps this is the new normal. Breadth was negative.
Continue to U.S. Sectors, Stocks & Bonds
Continue to Currency & Commodity Markets
Continue to Overseas Markets & ETFs
The
NYMO
is a market breadth indicator that is based on the difference between the number of advancing and declining issues on the NYSE. When readings are +60/-60 markets are extended short-term.
The
McClellan Summation Index
is a long-term version of the McClellan Oscillator. It is a market breadth indicator, and interpretation is similar to that of the McClellan Oscillator, except that it is more suited to major trends. I believe readings of +1000/-1000 reveal markets as much extended.
The
VIX
is a widely used measure of market risk and is often referred to as the "investor fear gauge". Our own interpretation is highlighted in the chart above. The VIX measures the level of put option activity over a 30-day period. Greater buying of put options (protection) causes the index to rise. Continue to Concluding Remarks
Nothing goes according to plan now does it? Volume remains light even though Friday's was higher but it was so on selling. Markets are unstable overall with a few winners and high correlation dominant from sector to sector. Stock pickers are doing better overall than index players. Six straight weekly gains for most equity sectors but the action was sloppy and remains overbought. The unemployment situation is becoming a permanent condition along with unsold homes we just accept as ubiquitous. Let's see what happens. You can follow our pithy comments on
twitter
and become a fan of ETF Digest on
facebook
.
Disclaimer: Among other issues the ETF Digest maintains positions in: SPY, MDY, IWM, QQQQ, XLF, FAS, XLI, TBF, DJP, DBB, DBA, XME, EFA, VWO, EWJ, EWA, EWC, EWZ & FXI.
The charts and comments are only the author's view of market activity and aren't recommendations to buy or sell any security. Market sectors and related ETFs are selected based on his opinion as to their importance in providing the viewer a comprehensive summary of market conditions for the featured period. Chart annotations aren't predictive of any future market action rather they only demonstrate the author's opinion as to a range of possibilities going forward. More detailed information, including actionable alerts, are available to subscribers at
www.etfdigest.com
.