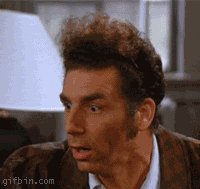 There are a lot of wild estimates making the rounds for employment data Friday. Consensus estimates for new jobs added range from 150-200K, but some whisper numbers are as high as 500K and that would shock many sectors. Meanwhile stocks were hurt early by poorly received December same store sales (despite bullish headlines to the contrary) and rebound higher in Jobless Claims. Nevertheless, the dollar continued to rise as commodity markets were still selling-off. The buzz remains inflation is heating up particularly in food and energy so investors fear tightening even as the Fed is engaged in QE. Now that's interesting!! Bond prices remained rather stable. The Fed tossed in more
POMO
activity Thursday. As that was announced stocks immediately rallied if only briefly. What a coincidence! In advance of the all-important employment report volume remained light and breadth negative.
Continue to U.S. Sectors, Stocks & Bonds
Continue to Currency & Commodity Markets
Continue to Overseas Markets & ETFs
The
NYMO
is a market breadth indicator that is based on the difference between the number of advancing and declining issues on the NYSE. When readings are +60/-60 markets are extended short-term.
The
McClellan Summation Index
is a long-term version of the McClellan Oscillator. It is a market breadth indicator, and interpretation is similar to that of the McClellan Oscillator, except that it is more suited to major trends. I believe readings of +1000/-1000 reveal markets as much extended.
The
VIX
is a widely used measure of market risk and is often referred to as the "investor fear gauge". Our own interpretation is highlighted in the chart above. The VIX measures the level of put option activity over a 30-day period. Greater buying of put options (protection) causes the index to rise. Continue to Concluding Remarks
Commodity market selloff is disturbing since if economic growth is at hand then demand should increase which is commodity supportive. The other side of the coin is the danger of higher interest rates. That's the message from bond markets despite what the Fed is doing with QE. Much will be determined by the unemployment report Friday morning making further comments mere fill. Let's see what happens. You can follow our pithy comments on
twitter
and become a fan of ETF Digest on
facebook
.
Disclaimer: Among other issues the ETF Digest maintains positions in: SPY, MDY, IWM, QQQQ, IGV, XLF, FAS, XLI, TBF, DBC, USL, DBB, DBA, IAU, XME, EFA, VWO, EWJ, EWY, EWA, EWU, EWC, EWZ & FXI.
The charts and comments are only the author's view of market activity and aren't recommendations to buy or sell any security. Market sectors and related ETFs are selected based on his opinion as to their importance in providing the viewer a comprehensive summary of market conditions for the featured period. Chart annotations aren't predictive of any future market action rather they only demonstrate the author's opinion as to a range of possibilities going forward. More detailed information, including actionable alerts, are available to subscribers at
www.etfdigest.com
.