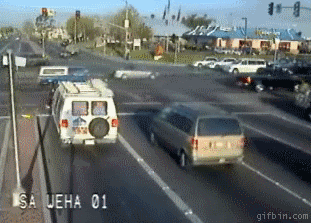 Watch the car zip through traffic and you get a sense of current market conditions -- risk proof. Aided by the Fed wanting higher asset prices means investors shouldn't have a care in the world. The dominant theme remains, "good news is good and bad news is better" as the money machine works overtime. It does seem a little too pat but that's the way we roll. One little problem is many markets are seriously overbought as portfolio managers want to make their year in this last quarter. That's the only speed bump on the horizon -- greed and fear. The good news today was the uptick in hiring (adding 151K jobs) while the bad news was buried in the employed workforce (only 64% equal to 1984) and high level of part-time workers. Also Pending Home Sales dropped 1.8% versus an expected rise of 3% which will no doubt keep the POMO coming. The only thing we can do is go with the tape even as fiscal and monetary policies are disturbing. Volume was again light while breadth was mildly positive.
Continue to U.S. Sectors, Stocks & Bonds
Continue to Currency & Commodity Markets
Continue to Overseas Markets & ETFs
The
NYMO
is a market breadth indicator that is based on the difference between the number of advancing and declining issues on the NYSE. When readings are +60/-60 markets are extended short-term.
The
McClellan Summation Index
is a long-term version of the McClellan Oscillator. It is a market breadth indicator, and interpretation is similar to that of the McClellan Oscillator, except that it is more suited to major trends. I believe readings of +1000/-1000 reveal markets as much extended.
The
VIX
is a widely used measure of market risk and is often referred to as the "investor fear gauge". Our own interpretation is highlighted in the chart above. The VIX measures the level of put option activity over a 30-day period. Greater buying of put options (protection) causes the index to rise. Continue to Concluding Remarks
Markets have momentum and perhaps too much. We're long and enjoying the ride despite a negative attitude. How do I live with myself? Well, I'm a Gemini?! LOL!! There's much to like in the bottom line of market performance but sometimes things are just a little too pat. Next week I'll be in NYC which may restrict writing and posting given many appointments about the city. So it's not a pleasure trip but there are many nice folks to visit. Let's see what happens. You can follow our pithy comments on
twitter
and become a fan of ETF Digest on
facebook
.
Disclaimer: Among other issues the ETF Digest maintains positions in: SPY, RSP, VTI, QQQQ, XLI, XLU, TBF, TBT, UDN, FXE, GLD, DBC, DBA, XME, EFA, EEM, EWJ, EWA, EWC, EWZ, RSX, EPI and FXI.
The charts and comments are only the author's view of market activity and aren't recommendations to buy or sell any security. Market sectors and related ETFs are selected based on his opinion as to their importance in providing the viewer a comprehensive summary of market conditions for the featured period. Chart annotations aren't predictive of any future market action rather they only demonstrate the author's opinion as to a range of possibilities going forward. More detailed information, including actionable alerts, are available to subscribers at
www.etfdigest.com
.