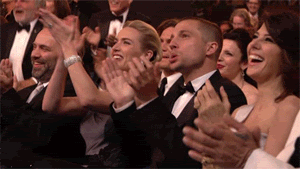 It's been many months since markets were able to break the bonds of the trading range we've been in since the May Flash Crash. During the trading range, markets were an unproductive meat grinder teasing you with potential rallies followed by declines. That's the norm for trading ranges and it's best to stay out; however, the problem is you don't know you're in a trading range until you're well into it. During this recent episode we've witnessed death crosses, Hindenburg Omens, H&S tops and bottoms and light volume. What's taking hold now is the global move to higher inflation. This is the "easy button" for most politicians as deflation is more problematic to defeat. It began with the Fed with bailouts and easy money. Then the Europeans and Bank of England decided to join in. Last night, the Japanese threw in the towel and lowered interest rates to zero with some stimulus measures to boot. If that weren't enough, Chicago Fed President Evans issued a call for more aggressive action saying the Fed overall "wants inflation to rise for a time." Commodity markets obliged him as rallies ensued throughout the sector while the dollar took it on the chin again. Oh, and economic data from the ISM sector came in better than expected, hardly a call for more aggressive action. Meanwhile volume was about average for the last three months but breadth was obviously quite positive and may have put in a 90/10 day.
Continue to U.S. Sectors, Stocks & Bonds
:
:
Continue to Currency & Commodity Markets
Continue to Overseas Markets & ETFs
The
NYMO
is a market breadth indicator that is based on the difference between the number of advancing and declining issues on the NYSE. When readings are +60/-60 markets are extended short-term.
The
McClellan Summation Index
is a long-term version of the McClellan Oscillator. It is a market breadth indicator, and interpretation is similar to that of the McClellan Oscillator, except that it is more suited to major trends. I believe readings of +1000/-1000 reveal markets as much extended.
The
VIX
is a widely used measure of market risk and is often referred to as the "investor fear gauge". Our own interpretation is highlighted in the chart above. The VIX measures the level of put option activity over a 30-day period. Greater buying of put options (protection) causes the index to rise. Continue to Concluding Remarks
If it's inflation they want, then that's what they'll get. Can they contain it? This will be the question as the academic running the Fed has his theories live using other people's money. It's a little scary frankly but it seems authorities globally would rather inflate our way out of stagnant economic conditions. It also sends a message, now ignored, that things are much worse than they appear. The big news is we broke out of the previous five-month trading range today but it will take until Friday for bulls to stick it in my book. Volume wasn't gangbusters today but respectable given the few the players remaining in the game. Thursday and Friday will feature the heavyweight data from Jobless Claims and Nonfarm Payrolls. Let's see what happens. You can follow our pithy comments on
twitter
and become a fan of ETF Digest on
facebook
.
Disclaimer: Among other issues the ETF Digest maintains positions in: MDY, IWM, QQQQ, FXE, FXF, UDN, GLD, SLV, AGQ, DBC, DBB, BDD, ILF, LBJ, EWA, FXI and XPP.
The charts and comments are only the author's view of market activity and aren't recommendations to buy or sell any security. Market sectors and related ETFs are selected based on his opinion as to their importance in providing the viewer a comprehensive summary of market conditions for the featured period. Chart annotations aren't predictive of any future market action rather they only demonstrate the author's opinion as to a range of possibilities going forward. More detailed information, including actionable alerts, are available to subscribers at
www.etfdigest.com
.