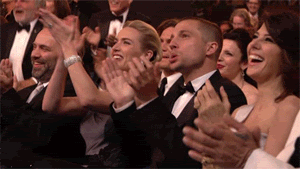 Today's melt-up was caused by frantic bulls on light volume and little news. I guess it's like with the euro recently --"no news is good news." What news there was revolved around State Street's better than expected earnings forecast and outlook so the banks took off along with everything else. The chart posted yesterday showing a DeMark "9" completed set-up told us the downtrend would at least pause and perhaps reverse if only temporarily. Thankfully we weren't short as a result. No matter, we've been spectators overall since mid-April. I also noted yesterday that earnings season would start next week and "perhaps" that could power markets higher since economic data was still dreadful. Obviously the HAL 9000s were looking at earnings as the needed spark to get a stampede started. While volume was rather light again breadth probably put in a positive 90/10 day.
The NYMO is a market breadth indicator that is based on the difference between the number of advancing and declining issues on the NYSE. When readings are +60/-60 markets are extended short-term.
The McClellan Summation Index is a long-term version of the McClellan Oscillator. It is a market breadth indicator, and interpretation is similar to that of the McClellan Oscillator, except that it is more suited to major trends. I believe readings of +1000/-1000 reveal markets as much extended.
The VIX is a widely used measure of market risk and is often referred to as the "investor fear gauge". Our own interpretation is highlighted in the chart above. The VIX measures the level of put option activity over a 30-day period. Greater buying of put options (protection) causes the index to rise. Continue to Major U.S. Markets