Dave's Daily
By Dave Fry, founder and publisher of
ETF Digest
and author of the best-selling book
Create Your Own ETF Hedge Fund.
March 26, 2010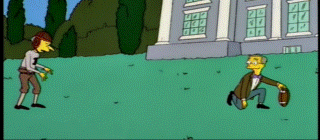 MARKETS RAN OUT OF GAS
I could make this pretty short but being skimpy isn't why they pay me the big bucks. Nevertheless, the image above basically sums up the last two days of trading don't you think? Maybe it's just profit-taking or the need for more fuel from earnings news starting again next week to give bulls what they need. Or, perhaps bad things can happen over the weekend, oh I don't know: how about a war on the Korean peninsula? Was that ship sunk by the North or just having its own accident? The latest news is sketchy and any North Korea role is being played-down. For those interested in leveraged ETFs we completed an interesting broadcast with Andy O'Rourke, Sr. VP Marketing for Direxion Funds. You may view the video without registration or subscription
at this link
on our commentary page. I believe it's informative. News on Friday was mixed with GDP data revised lower and Consumer Sentiment about as expected. This didn't give bulls much to jump on except ongoing rallies in retail and financial sectors. The dollar fell with news of the 100
th
different Greek bailout allowing commodities, like gold, to reverse course and move somewhat higher. Bonds were able to regain some lost ground after suffering mightily from previous poorly received auctions. Volume was a little heavier than recent averages and from the 5 minute chart below you can clearly see a failed rally followed by distribution. Breadth was flat per WSJ below.
Continue to Major U.S. Markets