Last week, investors saw the launch of two new funds from
First Trust
, the ETF provider behind a number of popular instruments including the
First Trust ISE Revere Natural Gas Index Fund
(
FCG
), the
First Trust NYSE Arca Biotechnology Index Fund
(
FBT
) and the
First Trust Dow Jones Internet Index Fund
(
FDN
).
>>Want More ETFs? Visit Our ETF Screener Page
The
First Trust ISE Global Copper Index Fund
(
CU
) and the
First Trust ISE Global Platinum Index Fund
(
PLTM
) provide investors with the first asset-backed, pure-play exposure to miners of copper and the platinum group of metals (which includes palladium and rhodium, among others).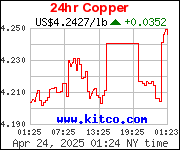 In the past, investors looking for exposure to companies responsible for producing platinum and copper have been forced to settle for either broad materials sector ETFs like the
iShares S&P Global Materials Sector Index Fund
(
MXI
) or single-nation ETFs heavily focused on the production of these two metals. For instance, platinum miner exposure can be gained through the
iShares MSCI South Africa Index Fund
(
EZA
), while copper players such as
Southern Copper
(
SCCO
) can be found within the
iShares MSCI All Peru Capped Index Fund
(
EPU
).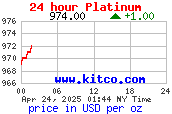 With the inception of CU and PLTM, investors now have the ability to enhance their exposure to platinum and copper the same way one would with gold using the
Market Vectors Gold Miners ETF
(
GDX
). Investors should be aware however that, when playing platinum and copper, there are different factors to keep in mind than when playing gold. Unlike the yellow metal, whose prices are influenced by fear and uncertainty, platinum and copper serve specific industrial needs. For instance, platinum is an essential ingredient in the production of catalytic converters for automobiles. Therefore, strength in the auto industry will drive the price of platinum and the profits for platinum miners higher. Given this fact, investors will want to do their homework on both platinum and copper before playing either metal. One unique aspect of PLTM and CU is that they employ a linear weighting strategy to track producers of these two metals. Using this technique, companies comprising the index are weighted based on revenue exposure to either copper or platinum group metals. Based on this exposure, the firms are placed into one of four equally weighted quartiles. According to First Trust, this allows smaller, more focused firms to have adequate weighting in the indexes. Top positions of PLTM include Anglo Platinum, Aquarius Platinum, Impala Platinum MMC, Norilsk Nickel and Johnson Matthey. In total, the PLTM's top 10 positions account for over 60% of the fund's total portfolio.
Top positions of CU include BHP Billiton,
Freeport-McMoRan Copper & Gold
(
FCX
),
SCCO
,
Antofagasta
and
Xstrata
. CU's top 10 constituents account for 57% of the instrument. First Trust's newest instruments appear to provide investors with exposure to exciting and previously untapped slices of the market. However, for now it will be best to watch both PLTM and CU from the sidelines. Given the funds' short track records, the volume is still very low. One possibly strategy to use until volume picks up would be to pair a small position in these ETFs with greater exposure to the underlying metal. Direct exposure to copper futures contracts is possible with the
iPath Dow Jones-UBS Copper Subindex Total Return ETN
(
JJC
). Platinum exposure is achieved with the physical metal-backed
ETFS Physical Platinum Shares
(
PPLT
), while palladium exposure is available through
ETFS Physical Palladium Shares
(
PALL
).